Book Fair Gift Vouchers
Book Fair Gift Vouchers are the simple, secure way to ensure a child gets the books they want when the Book Fair arrives and are perfect if a parent can't make it to the Book Fair.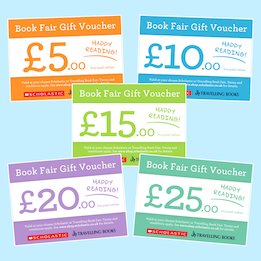 Even better, parents will get an extra 20% for free when they buy online meaning a £12 voucher costs only £10, a £6 voucher costs only £5 and so on. This makes Gift Vouchers the most cost-effective way to enjoy a Book Fair.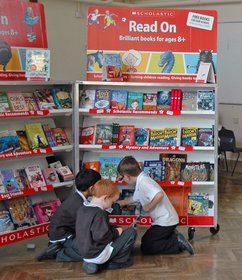 Plus, your school earns Rewards for free books on the full value of the voucher, rather than the discount price.
Find out more about Scholastic Rewards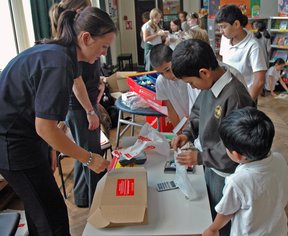 To buy Book Fair Gift Vouchers, all parents need to do is go to our Scholastic Shop. Easy!
Once a purchase has been made, they will receive the voucher in an email which can be printed and given to their child – much safer to carry than cash!
If you or your pupils just can't wait until the Fair to look at the books that will be available you can browse the books available on our website. Happy reading!
Similar Posts
Every Scholastic Book Fair features over 200 titles, chosen by our expert book buying team. Here, we discuss some of the highlights from the books available at Fairs this term.

Earlier this year, we asked Primary school pupils from all over the UK and Ireland to send us pictures or stories of new superheroes that they designed. Check out just a few of our favourites!

We love hearing about the excitement that a Book Fair creates and every month we give away a goody bag worth £100 to the best Book Fair story that we see on social media! Be inspired by some of our favourites from the…
All categories