Book Fair Gift Vouchers
Book Fair Gift Vouchers are the simple, secure way to ensure a child gets the books they want when the Book Fair arrives and are perfect if a parent can't make it to the Book Fair.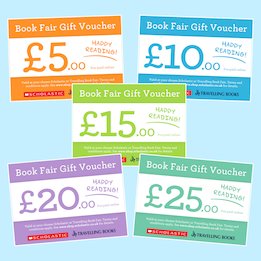 Even better, parents will save 20% when they buy online meaning a £12 voucher costs only £10, a £6 voucher costs only £5 and so on. This makes Gift Vouchers the most cost-effective way to enjoy a Book Fair.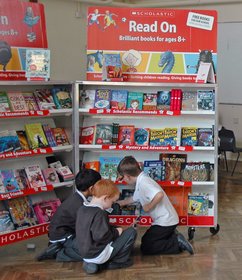 Plus, your school earns Rewards for free books on the full value of the voucher, rather than the discount price.
Find out more about Scholastic Rewards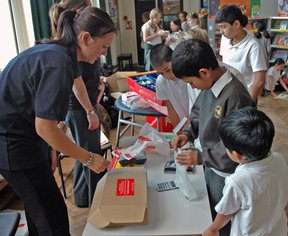 To buy Book Fair Gift Vouchers, all parents need to do is go to our Scholastic Shop. Easy!
Once a purchase has been made, they will receive the voucher in an email which can be printed and given to their child – much safer to carry than cash!
If you or your pupils just can't wait until the Fair to look at the books that will be available you can browse the books available on our website or watch our handy Top Tips Book Range video! Happy reading!
Similar Posts
This year, we're introducing a brand new way for you to pay for books at your Scholastic Book Fair. Phone Pay is a simple, secure way to make credit or debit card payments at a Book Fair

With Halloween being nearly upon us and the days growing shorter, it's the perfect time of year to be reading ghostly, magical and mischievous books. On your Scholastic Book Fair, we have a great selection of books…

If seeing your child get excited about reading this World Book Day was a lovely experience, then here are five tips to help you make sure their newfound joy in books continues throughout the year!
All categories