Read & Respond: Books You'll Love to Teach

Read & Respond is one of our best-loved teaching resources. Helping to inspire a love of reading in children, Read & Respond books are filled with essential planning resources and activities for guided and shared reading, writing, speaking, listening and assessing children's understanding. Until 26th April 2017, you can buy 3 Read & Respond resources for the price of 2, including children's books, reading resources and classroom packs, using the discount code READ17 at the checkout.

With so many amazing books to choose from, we know that picking may be difficult! To help you with your decision, we've put together a list of the bestselling Read & Respond titles, and why teachers like them so much.
Holes by Louis Sachar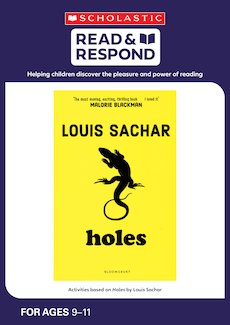 About the book: Stanley Yelnats' family has been cursed since his great-great grandfather stole a pig from a gypsy. The curse strikes again when Stanley is found guilty of a crime he didn't commit, and sent to a boot camp in the desert. Every day, under the blazing sun, Stanley must dig a hole. Is that all there is to it – or must Stanley dig up the truth?
Why teachers love it: With a strong cast of characters, each with keen sense of humour, Holes is perfect for reluctant readers. At just over 240 pages long, it isn't a long read either. The plot deals with fate, meaning, hope and survival. It's ideal for generating classroom discussion, and especially good for boys.

Kensuke's Kingdom by Michael Morpurgo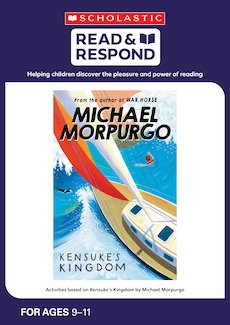 About the book: Washed up on a remote island in a Pacific storm, Michael curls up and waits to die. But when he wakes, there is fresh fruit beside him. He is not alone… Michael Morpurgo's vivid story of a young castaway's struggle for survival is both a true modern classic and an adventure story in the purest tradition.
Why teachers love it: A lyrically written survival story, Kensuke's Kingdom has a broad appeal and high-interest levels. Drawing direct parallels from both classic literature (such as Robinson Crusoe) and real events in history, Kensuke's Kingdom has cross-curricular links with geography, citizenship and history.

The Twits by Roald Dahl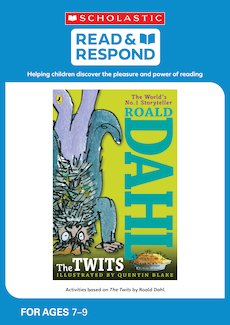 About the book: A darkly funny masterpiece. From Mr Twit's disgusting straggly beard to Mrs Twit's gnarly old toes, they are two of the nastiest villains ever committed to paper – and they like nothing better than being beastly to each other. Can Muggle-Wump the monkey and the Roly-Poly bird outwit the Twits' latest horrible plot – and avoid ending up as bird pie?
Why teachers love it: Anything by Roald Dahl will always be a crowd-pleaser, and easy-to-read The Twits is definitely no exception. The detailed character descriptions allows for discussion about the benefits of repetition and is a good test of children's comprehension. Sharing their own descriptions of the disgusting Twits is always a fun creative writing activity for pupils.

The Iron Man by Ted Hughes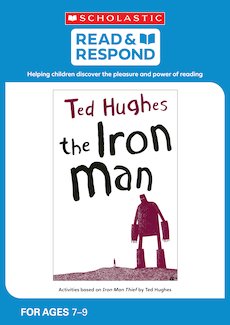 About the book: The Iron Man is hated around the world for all of the destruction he causes. But when a terrible monster from outer space tries to lay waste to the planet, it is the Iron Man who helps to save the world.
Why teachers love it: Fusing rich elements from myth, science-fiction and fantasy with a powerful ecological message, The Iron Man is a magnificent mini-epic of peace overcoming war. Written to be read aloud and to stimulate young imaginations, this masterful modern classic from former Poet Laureate Ted Hughes is a book that will stay with your pupils forever.

The Light House Keeper's Lunch by Ronda and David Armitage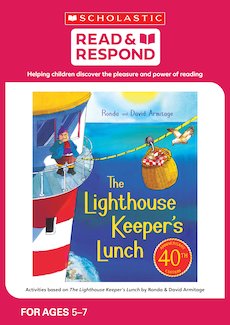 About the book: Every day, Mr Grinling visits his lighthouse and polishes his light to make sure it shines brightly. And every lunchtime, he tucks into a delicious packed lunch. But Mr Grinling isn't the only one who enjoys the tasty food. What will stop the greedy seagulls from stealing the Lighthouse Keeper's lunch?
Why teachers love it: This problem-based story really gets kids thinking. The text contains some difficult vocabulary, giving

KS1

pupils an aspirational challenge to be able read and understand new words such as 'perched', 'devoured' and 'baffle'. The colourful, humorous images will have the entire class chuckling, making studying the text just that bit more fun.


Don't forget, you can get 3 for 2 on any Read & Respond resource, including children's books, reading resources and classroom packs, simply by using the discount code READ17 at the checkout. Hurry! The offer ends on 26th April 2017.

Similar Posts
English Language Teacher Martin Wilson looks at how various external forces have impacted on the state of ELT in the UK.

English Language Teacher Martin Wilson tells us funny stories that the quirks of the English language have caused in his classroom.

Our ELT Readers are a series of graded readers for English learners. Featuring best-loved stories and characters, they are a great way to inspire your students.
All categories