ELT

Reader of the Month – Smurfs: The Lost Village

Our Popcorn ELT Primary Readers are a series of low-level, graded readers. Based on popular films, TV series and classic children's literature, Popcorn ELT Primary Readers are targeted at children in the early stages of learning English. They are published at four levels following a carefully graded syllabus.

This month, the spotlight is on Smurfs: The Lost Village, a Level 3 ELT Reader based on the latest film in the much-loved Smurfs series. Level 3 Readers are for students who are reading confidently in English, based on a 300 headword list. Basic knowledge of the simple past tense is built upon at this level.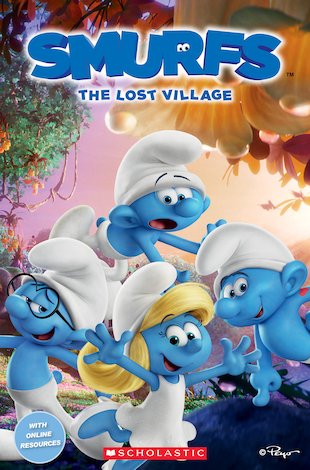 Many years ago, Gargamel the evil wizard made Smurfette out of clay. He sent her to Smurf Village to catch the Smurfs. But Papa Smurf saw the good in Smurfette and she became friends with all the Smurfs. However, she didn't always feel like a 'real' Smurf. Now that Smurfette and her friends are in danger, it's time for her to prove to herself that she is a real Smurf after all.

The Smurfs series is known for its vibrant characters and engaging stories, and the new film is no different! We love the colourful images from the film used in the Smurfs: The Lost Village ELT Reader. Fiona Noble, the author, says that:

"Students who have seen the film know that the CGI is great and one of the things I enjoyed most was having such wonderful film stills to work from, lots of which appear in the reader. This story introduces some awesome new Smurfs – read the story to find out who they are!
Some of the best scenes in the film include the amazing dragonflies and students can find out more about amazing dragonflies in the Real World on pages 26 & 27. All the Popcorn readers include these Real World pages as well as activities and a chant for students to join in with and act out!"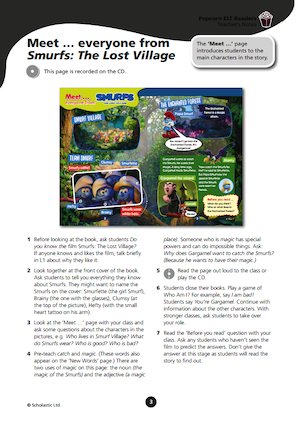 As the author of the Smurfs
ELT
Reader mentions, every Reader also includes a factfile on real-world aspects of the story – in the Smurfs Reader, the focus is on dragonflies. This non-fiction section is a great way to vary the reading experience and helps to introduce useful new vocabulary on a cross-curricular topic.
The free teacher's notes for Smurfs: The Lost Village are the perfect lesson planning aid. From chapter quizzes to flashcards, there are plenty of extra resources included, as well as a worksheet, reading prompts and activity ideas.
The Book Only version of Smurfs: The Lost Village can be purchased
here
.
The Book & CD version can be purchased
here
.
For more information about our
ELT
Readers, take a look at our
ELT

homepage
.
Similar Posts
In his latest post, Martin Wilson gives advice on the first IELTS writing task, offering tips to avoid some of the most common pitfalls that prevent candidates from obtaining the highest possible grade.

In his second post for us, experienced English language teacher Martin Wilson shares best practice for fellow ELT professionals – from adapting lesson plans to teaching with a smile.

Our Popcorn ELT Readers are a series of low-level, graded readers aimed at students in the early stages of learning English. We believe that learning English should be fun, so every Reader is based on a popular film, TV…
All categories