Take Ten Challenge

h1. Take Ten
About the Take Ten Challenge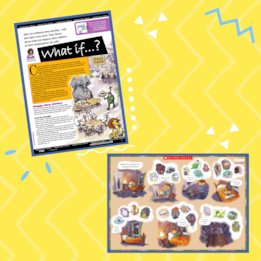 This November we're challenging you to get your students writing! From the 6th to the 13th we're running the Take Ten challenge. Just set ten minutes aside each day for your pupils to write.
We'll provide prompts, planning sheets, story starters, and loads more resources! All you have to do is give students the freedom to write and see what they can create.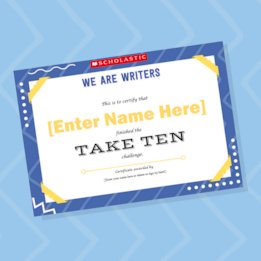 When it's done students will have done a hundred minutes of writing – something they can really be proud of! That's why we've created a great certificate to celebrate the children's achievements. Download here!
Setting aside Ten Minutes is really easy to do: you can do it in form time, in class, or even set it as a super fun piece of homework.
Take Ten Competition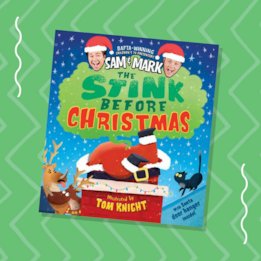 Not only is the Take Ten challenge incredibly rewarding to do anyway, we've made it even better by giving you the chance to win a Christmas Hamper full of literary prizes – including Book Fair Takeover Sam and Mark's The Stink Before Christmas!
To enter, share your student's creations with us. You can share your stories, poems, and other pieces with us by sharing them on social media with #TakeTen and @scholasticUkTch, link us to blog posts, email us at sbfcompetitions@scholastic.co.uk, or post them to us at: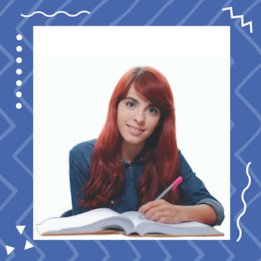 Take Ten Competition,
Scholastic Uk,
Euston House,
24 Eversholt Street,
London
NW1 1DB
The deadline to get them to us is 6th December when the winner will be chosen. This challenge lets students create work they can be proud of so it would be preferable to send us copies of work and let students keep the originals!
The Best Part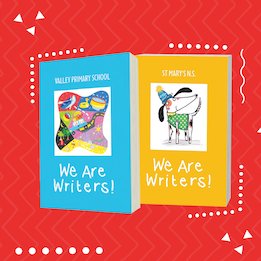 Take Ten is a rewarding and fun challenge that gets students into the habit of writing. The best part is that at the end, you'll have a great collection of short stories, poems, non-fiction and other pieces of writing by your class!
Take Ten is a challenge made in conjunction with We Are Writers – an incredible and unique opportunity for children to see their work published in a real book. Why not keep the writing ball rolling into the New Year by making a We Are Writers book?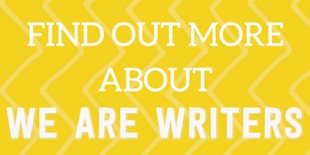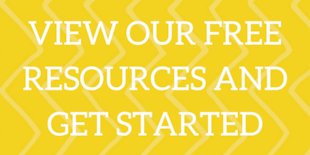 TERMS AND CONDITIONS
Please read these carefully. 1. No purchase necessary to enter the competition. 2. Competition open to schools with students aged 4 – 18 and closed to employees of the Promoter or anyone else connected with the promotions. 3. Entries must be received by 6th December 2017. 4. No cash alternative will be offered to prizes. 5. The Scholastic Book Fairs team will choose one winning entry from the competition. The decision of the Scholastic Book Fairs team is final and, due to the number of entries that will be received, no correspondence will be entered into. 6. Prizes may differ from images shown. 7. The winner will be notified of their prize by 8th December 2018. 8. For details of the winner, send a S.A.E. marked Take Ten Competition to Scholastic Book Fairs, Fifth Floor, Euston House, 24 Eversholt Street, London, NW1 1DB, at least one week after the winners' notification date. 11. No responsibility will be taken for entries that are damaged, illegible, incomplete, lost or delayed in the post or otherwise fail to reach the Promoter by the closing date. Entries will not be returned to entrants. 12. The Promoter reserves the right to display entries in promotional material and on the website. 13. The Promoter will only use entrants' personal information in connection with this competition. All personal details will be destroyed once the winners are announced. 14. It is a condition of entry that all entrants agree to be bound by these rules and are asked to retain a copy of these rules for any future reference. The Promoter is Scholastic Book Fairs, Euston House, 24 Eversholt Street, London, NW1 1DB.
Similar Posts
Did you know, if you're holding a Travelling Books or Scholastic Book Fair between 1st February and 30th April 2018, your pupils can use their World Book Day £1 tokens?

We want to turn more pupils than ever into published authors – and Michael Rosen is here to help us do it!

Lucas Maxwell, Librarian at Glenthorne High School, gives his top five ways to run a brilliant Book Fair and how to get pupils engaged and involved with reading.
All categories