Book Fair's Wicked Reads

Trick or Treat yourself to some Spooktacular new Books at your Book Fair
Dressing up, scary films, free sugary snacks, and dancing The Monster Mash! Who doesn't love Halloween? But the best part of all are all the spooky books that come out at this most haunting time of year!
The Book Fair range is full of the supernatural and gothic. We have everything from bad witches to monster schools to keep you entertained this Halloween. We've put together a list of some fangtastic books to look for at your Book Fair.

School for Little Monsters

School for Little Monsters A little boy and a young monster accidentally switch places for their first day of school! How will a monster cope having to sit still and wait in line while the little boy shares nasty smells and counts bogies? This madcap tale is perfect for little monsters everywhere come Halloween!
Winnie and Wilbur: The Naughty Knight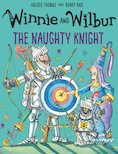 What's more Halloweeny than a witch on a mission? Your favourite witch tackles a bully on a trip to medieval times! A naughty knight is being rude to his jousting rivals, and losing his temper at the banquet. Can a bit of magic stop his tricks?

A Bad Spell for the Worst Witch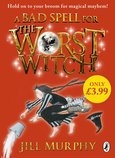 She's back for Halloween! Mildred Hubble is determined to lose her embarrassing reputation as the worst witch the Academy has ever seen. Unfortunately, luck is not on her side…Things quickly go wrong when her arch-enemy Ethel turns her into a frog! How will Mildred ever change herself back?
Beast Quest: Quarg the Stone Dragon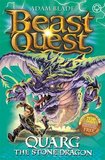 Witches not your thing? Don't worry Read On readers, we've got wizards too! Wicked sorcerer Jezrin has hatched a plan to drink from the eternal Well of Power, whose waters will make him invincible. Tom and Elenna must stop him but that's easier said than done when there's a dragon who can turn you to stone!

Coraline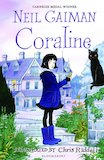 Nothing's freakier than total normality, twisted just a little out of shape. If you don't believe us, ask Coraline – a girl trapped in a dark parallel world where her parents have black-button eyes, papery skin and don't want to let her go home…Be warned, this is only for the bravest of readers this Halloween!
How To Bewitch A Wolf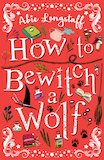 Another witchy tale! Charlie is finally free to test out her powers. But when new boy Zack joins the school, everything goes wrong. He seems perfect – but Charlie is sure there's more to him than meets the eye…does Zack have a big secret too?

Shadow House: No Way Out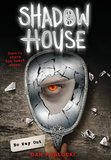 Shadow House always wins . . . Poppy, Dash, Azumi, and Dylan may have made it out of Shadow House—but the grounds are a whole new nightmare. If they want to survive, they'll have to figure out once and for all what the house wants from them, and what-or who-they'll need to leave behind in order to escape . . .
Five Nights at Freddy's 2: The Twisted Ones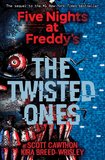 Order pizza at Freddy's – get death delivered! A year ago, a nightmare came to life at Freddy Fazbear's Pizza that Charlie will never forget…Now bodies are turning up near Charlie's school; bodies with horribly familiar wounds. What if her ordeal isn't in the past, after all?
And those are our picks! We have loads more great Halloween reads at your Book Fair so keep your eyes peeled!
Similar Posts
Ella and Susan, who wrote The Story Cure: How to Keep Children Happy, Healthy and Wise, have put together a selection of great books to see your kids through the difficult stages in their lives.

We love reading, but sometimes children need that little extra push. Whether you're a parent or a teacher, here are five quick ways you can help children become more receptive to the idea of reading for pleasure.

Simon Cowell, the film, record, television producer, and reality television judge for X Factor and Britain's Got Talent has been talking about how much he loves reading with his 2 year old son, Eric.
All categories