Book Fair Organiser celebrates her 60th Book Fair
Mrs June Munden, a former teacher from Stafford, has been running Book Fairs with Scholastic since 1988 – an incredible 30 years. 1st March 2018 is the opening of her 60th Book Fair – in perfect time for World Book Day. Since she started running Book Fairs, Mrs Munden has earned over £25,000 worth of Scholastic Rewards for her school. Earlier this month, we interviewed Mrs Munden to discuss her 30 years of running Scholastic Book Fairs.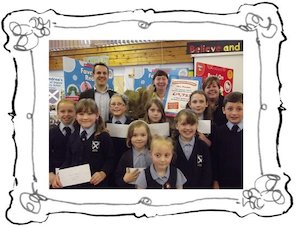 1. Congratulations on your 60th Book Fair! In your 30 years of running Scholastic Book Fairs, you've earned over £25,000 in free books for your school, St Andrews. What did you decide to do with all of those Rewards?
I always let the teachers and pupils decide what they would like to do with the rewards. Quite often during the Book Fair the pupils will recommend to their teachers books they take a liking to. Each class has an equal share of the rewards and they use them to have free readers for the classroom and sets of books for group/class reading plus non-fiction books for topic work.
2. What is the best bit about running a Scholastic Book Fair?
The enthusiasm of the children when they come into the Book Fair to look around and choose a book to take home They will come to the desk to pay and spend 5 mins talking to me about their purchase.
3. You obviously have a lot of success with your Book Fairs – how do you get children interested and excited for the Book Fair?
Taking books into the classroom to show them what is in the Book Fair and also talking to the school during an assembly to generate interest. If Scholastic have a new book which has only just been released then I ask for a copy to be sent before the fair so that the children can have a look at it and do pre-ordres so I have enough to go around.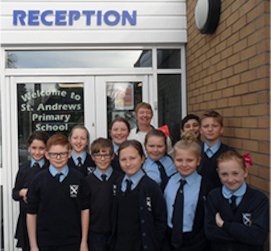 4. How have children's interests changed since you first started running Book Fairs?
Picture books have always been popular with the younger readers but now they like to buy books by certain authors so that they get the whole set. I have noticed quite a change in titles for the older children as many like books which are linked to computer games and the internet, something that didn't happen 30 years ago!
5. What would be your number one tip to a teacher about to run their first Book Fair?
Give the children plenty of time to have a look at the books in the fair. I always have the fair open before school so the children can come in on their own and with parents.
6. Who is your favourite children's author or illustrator?
Julia Donaldson
7. What would be your 'desert island' book?
Goodnight Mr Tom by Michelle Magorian. I love the interaction between Mr Tom and Willie Beech.
Similar Posts
Book Fair Gift Vouchers are the simple, secure way to ensure a child gets the books they want when the Book Fair arrives and are perfect if a parent can't make it to the Book Fair.

Every Scholastic Book Fair features over 200 titles, chosen by our expert book buying team. Here, we discuss some of the highlights from the books available at Fairs this term.

Earlier this year, we asked Primary school pupils from all over the UK and Ireland to send us pictures or stories of new superheroes that they designed. Check out just a few of our favourites!
All categories