Horrible TV series back at the top
The fantastic TV series based on Terry Deary's Horrible Histories books topped the children's TV viewing figures last week with 191,000 viewers!
Brought to you by a cracking team including Meera Syal and Steve Punt the series has proved wildly popular with children and TV critics alike. You can catch the latest episode at www.bbc.co.uk/cbbc/horriblehistories.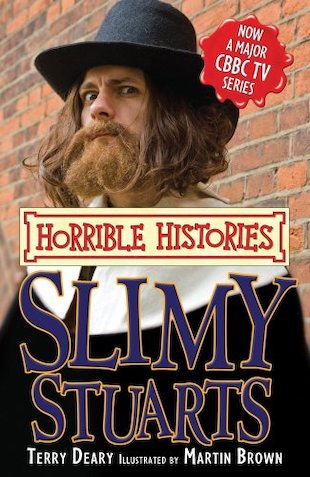 'Little gems of historical insight.' TV Times
'Another fine episode flies through history with a great big smirk and a raised eyebrow.' Daily Mail