Book Fair Gift Vouchers
Book Fair Gift Vouchers are the simple, secure way to ensure a child gets the books they want when the Book Fair arrives and are perfect if a parent can't make it to the Book Fair.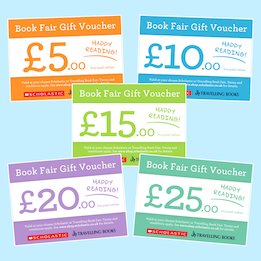 Even better, parents will get an extra 20% for free when they buy online meaning a £12 voucher costs only £10, a £6 voucher costs only £5 and so on. This makes Gift Vouchers the most cost-effective way to enjoy a Book Fair.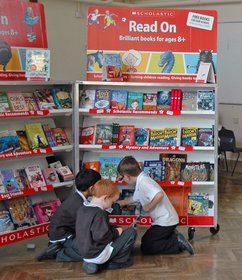 Plus, your school earns Rewards for free books on the full value of the voucher, rather than the discount price.
Find out more about Scholastic Rewards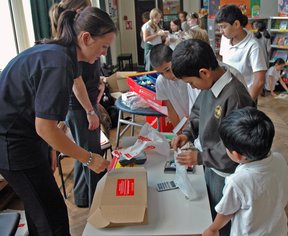 To buy Book Fair Gift Vouchers, all parents need to do is go to our Scholastic Shop. Easy!
Once a purchase has been made, they will receive the voucher in an email which can be printed and given to their child – much safer to carry than cash!
If you or your pupils just can't wait until the Fair to look at the books that will be available you can browse the books available on our website. Happy reading!
Similar Posts
Mitchell, a Scholastic Book Fair Coordinator, gives us some tips and advice about the Book Fairs and also some information about the role of a Coordinator.

We aim to provide you with all the books you'll need to satisfy every child at your Book Fair, but sometimes popular books sell out. What can you do to avoid disappointing the next child who arrives at the Book Fair,...

Lucas Maxwell, Librarian at Glenthorne High School, gives his top five ways to run a brilliant Book Fair and how to get pupils engaged and involved with reading.
All categories