Use the quick links below to skip to a section or scroll down the page to browse.
Reading lists
Use these reading lists for inspiration! The world is full of fantastic books, and we've got some of the very best, arranged by ages, for you here.
Strong Female Characters
These reading lists feature stand-up, inspirational heroines for all ages.
Videos
Watch our short and fun videos, packed with tips to make reading fun, both in and out of school.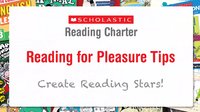 Create Reading Stars!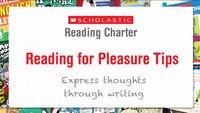 Express thoughts through writing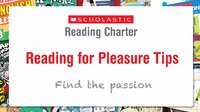 Find the passion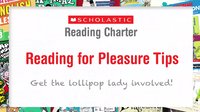 Get the lollipop lady involved!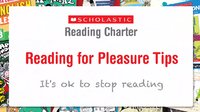 It's ok to stop reading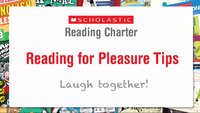 Laugh together!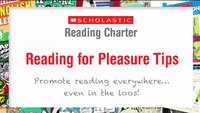 Promote reading everywhere… even in the loos!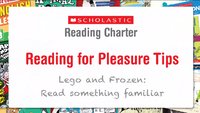 Lego and Frozen: Read something familiar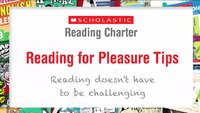 Reading doesn't have to be challenging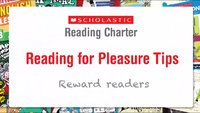 Reward readers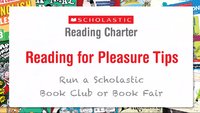 Run a Scholastic Book Club or Book Fair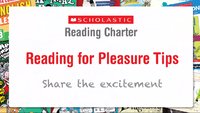 Share the excitement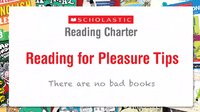 There are no bad books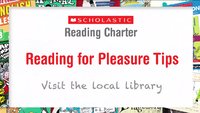 Visit the local library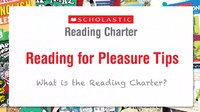 What is the Reading Charter?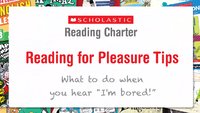 What to do when you hear 'I'm bored!'

Free resources

Get started with stories and engage with reading with this selection of free activities and resources from Scholastic Resource Bank.

- Talk about… Stories' discussion cards
- The Silver Shilling illustration poster
- The story of Robin Hood and Friar Tuck interactive whiteboard resource
- Story openings activity sheet
- The Tortoise and the Hare traditional story
- In my perfect story activity sheet
- Why every school should have a good library article
- Reading signposts KS1 article
- How to keep a reading journal article
- Spot the book activity sheet
- Getting into a book – describing settings activity sheet

Find out more about Scholastic Resource Bank