Five Minutes with Dan Smith, author of Big Game and Boy X
What kind of books did you enjoy when you were growing up?
Growing up, I loved all kinds of different stories, but my favourites were always filled with adventure. I especially liked the Three Investigators series, and The Runaways by Victor Canning.
What's your favourite book of all time?
That's such a difficult question to answer, and it usually depends on what mood I'm in! Umm … Lord of the Flies by William Golding. It's exciting, adventurous, dangerous and just a little bit creepy – the perfect combination for a story.
What made you want to be a writer?
I had to be a writer. Books and films and comics have been a huge part of my life since I was very young, so I love stories. I always have stories spinning about inside my head, and if I didn't write them down, I would be unbearable!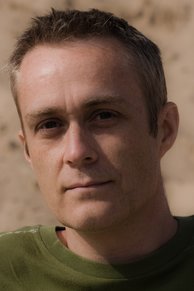 Do you have a favourite place to write?
My favourite place is right here at home, but I move about from the kitchen, to the sofa, to my little dark study.
What helps you write?
Peace and quiet. Tea and biscuits help too!
What are you writing at the moment?
I've just started working on something new, which is going to be a tremendous adventure in the Antarctic about a stranded family and strange communications coming from Mars … but that's all I'm going to tell you!
Do you have any writing tips for any aspiring writers out there?
Read a lot. As much as you can. If you want to be a writer, you must love reading and you must love stories. You must also write a lot – but be sure to let your imagination run wild. You must never ever feel embarrassed by what you want to write about.
Big Game, which was published last year, was also a major film starring Samuel L. Jackson. Interestingly, you adapted the script to create the novel – how was this process different to writing your other books?
In some ways, it made the process much easier because I didn't have to make up a story. But, at the same time, it meant that I was a little more restricted in what I could write. At first, I wasn't sure how it was going to work, but in the end, I felt as if I had adopted the characters and made them my own. Hopefully, what you read in the book has a very different feel from what you see in the film.
What can we expect from your newest book, Boy X?
A breathless race against time through a strange jungle on a mysterious island which has been used for some very dangerous research. The main character, Ash McCarthy, has just twenty-four hours to rescue his mum, save the world, and find out why he is becoming … different.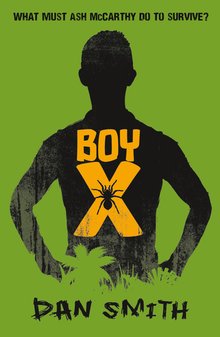 Dan Smith's Boy X is out now!
Similar Posts
This month is Black History Month – a time to celebrate the contribution made to our society over many years by the African and Caribbean communities.

To help you teach children about this important time, we've put…

There's no other season that inspires literature in quite the same way as autumn does – and there's definitely no better time to snuggle up with a stack of your favourite new reads. As the clocks go back and winter looms,...

We love reading, but sometimes children need that little extra push. Whether you're a parent or a teacher, here are five quick ways you can help children become more receptive to the idea of reading for pleasure.
All categories