About Scholastic
We believe that independent reading is a critical part of children's learning and growth. With support from teachers, parents and schools, children choose from Scholastic the books they want to read, and discover the pleasure and power of reading.
Finding the right book at the right time can light an emotional spark within children that motivates them to read more, understand more and read joyfully.
When that happens, the world opens and everything becomes possible.
---
Create a literacy event for your school
Every Scholastic Book Fair gives a child the chance to see, fall in love with and buy the very best children's books.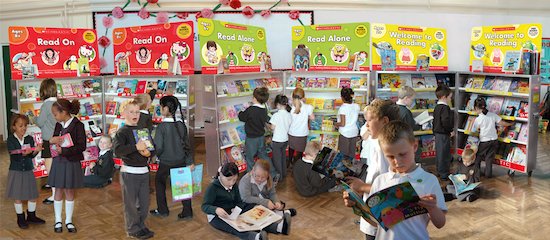 Get the whole school buzzing about books
The ideal focus for literacy activities, a Scholastic Book Fair also gives children who don't normally go to bookshops or libraries access to books.
Every child can find their perfect book
Each Book Fair offers over 200 titles to browse – from exclusives and classics to the latest bestsellers – with prices starting from only £2.99.
Helping you to stretch your budget
Every book sold at your Book Fair rewards you with a huge range of books and resources, freeing up your budget for other areas. We've given more than 22 million free books to schools.
Simple to run and highly rewarding
We pride ourselves on providing an efficient, hassle-free service. A dedicated co-ordinator makes sure that your Book Fair is tailored to your school's individual needs.
"The new books bought with our Scholastic Rewards have been a breath of fresh air in the libraries, and tempted the students to borrow them."
Camilla Johnson, Book Fair Organiser, Wickham Court School
Call 0800 212 281 or visit www.bookfairs.scholastic.co.uk to find out how Book Fairs can help your school
---
Every child can afford a good book
Scholastic Book Clubs gives every child regular access to books.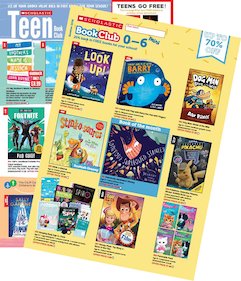 Grow readers all year round
A Scholastic Book Club is great for year-round reading – and fits in whenever and however you want. In class or online, it's easier than ever for children to find the right book for them.
Foster a love of reading for pleasure
Every half term Scholastic Book Clubs brings children, teachers and parents together to choose what to read from our pick of the best children's books.
Pocket-money prices are hard to beat
We offer our favourite books – classics like Goodnight Mister Tom – for just £1.99, and dozens more at half-price or less. A real help with your budget
Every order over £10 will earn 20% of the order value back in Rewards to spend on books.
"Scholastic provides all the support I need. It is nice to have a supplier who is helpful and cost effective."
Book Club Organiser, Scholastic Survey 2010
Find out more at www.clubs.scholastic.co.uk, or call 0845 603 9091 and we'll get you started.
---
Bringing you the best books
Our number one priority is to help you inspire children to read and to keep reading.
Choosing top books for children
We work with more than 50 publishers to pick the very best selection of books for children to read and enjoy. We also publish our own best-selling and award-winning books and authors, including Stick Man by Julia Donaldson and Axel Scheffler, Horrible Histories, The Invention of Hugo Cabret by Brian Selznick, and The Hunger Games by Suzanne Collins.
Expert library advice
Our schools range is full of books picked with your school or classroom library in mind, chosen by our in-house chartered librarian. It's packed with ready-to-go selections, all at great prices.
Beyond the books
Children can share thoughts, compile wish lists or ask the book wizard for recommendations on our fun, safe children's website packed with games, giveaways and extracts from favourite books.
"I like reading because a story can take you anywhere in your imagination."
Flora, age 7, London
For more information visit www.scholastic.co.uk or visit our kids' club website at www.clubs.scholastic.co.uk/kids
---
Support every type of reading in your school
Whether you're looking to promote reading for pleasure using Pie Corbett's best-selling collections, make your shared reading time more meaningful with Connectors or measure comprehension skills with Scholastic Literacy Pro, our range of classroom reading resources has something for every teaching and learning need.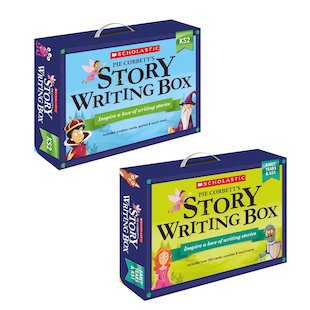 Create balanced readers
Our PM reading programme is the largest fiction and non-fiction reading programme in the UK. With a proven approach to developing successful readers, PM offers more than 1000 books, spanning 30 finely graded levels, as well as supportive teaching resources and assessment tools.
Discover your school's reading strengths
Take the Reading Audit, our free reading health check for schools, to identify your school's strengths and areas where you can offer additional support.
To find out more about our range of reading resources, get in touch with our friendly team of Education Consultants on 0845 603 9091, or order online at www.scholastic.co.uk/shop.
---
Resources you can rely on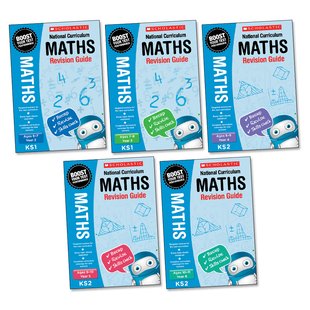 Our primary-level Assess, Practice, Revise range helps children to prepare for their primary assessments including the Phonics Screening Check, Year 2 and Year 6 SATs Tests and the new Multiplication Tables Check. The range includes authentic practice books – exactly like the real thing – for pupils at every age and stage.
Secondary exam support
Our secondary-level GCSE Practice and Revision range helps teens to prepare for their GCSE 9-1 exams. Designed to cover GCSE exam topics at greater depth, our guides include clear and focused explanations, large diagrams and hundreds of GCSE exam-style questions. A linked app helps students to plan their revision time and revise on the go.
---
Inspiration to develop a child's passion for reading
Money back to your school in free books
Today's best books at affordable prices
Time-saving teacher resources
Creative classroom resources
Scholastic is committed to helping children develop a love for reading, while supporting teachers in developing literacy with inspiring and effective resources. Recognising that literacy is the cornerstone of a child's intellectual, personal and cultural growth, we have been working with schools around the world for more than 90 years to create quality products and services that educate, entertain and motivate children, which helps to enlarge their understanding of the world around them.
Scholastic works with and supports leading literacy charities in the UK, including The National Literacy Trust, Book Trust, World Book Day and Readathon. We sponsor the School Librarian of the Year Award, which was set up by the School Library Association to recognise the excellent work that is carried out in school libraries, and the Coventry Inspiration Awards, which let children from around the world vote for their favourite books. We are also an official partner with BBC Children in Need and have worked together with schools to raise over £150,000 for charity.
---