Fantastic Spring Reads!
Gorilla Loves Vanilla
When the animals visit Little Sam Sundae's ice cream shop on Jellybean Street they have some unusual requests. Without hesitation, Sam whips up blue cheese sundae for Mouse and a worm cornet for Hen, but Gorilla's choice is perhaps most surprising of all in this deliciously funny picture book.
Teeny-weeny Queenie
Queenie has one BIG ambition. When she grows up she is going to be Queen. In this laugh-out-loud tale, Queenie discovers that if there is one thing more important than being a good queen, it is being a great sister! A right royal picture book treat from Claire Freedman, author of Aliens Love Underpants.
Storm Cat
"
Fourteen-year-old Libby is hardly thrilled to find herself stuck on a highland holiday with her mum, her mum's new boyfriend and his young son, Cam. With her mum behaving like a teenager, and Cam sulking, a trip to the wildlife park is the only thing that animal-loving Libby is looking forward to! But when Libby and Cam get lost in the wilderness, the snow becomes a blizzard, and they stumble across an abandoned wildcat kitten, suddenly a fun day out turns into a life-or-death situation. Can Libby keep the kitten alive against the odds?
Chasing Danger
Fourteen year old Chase is pretty sure that visiting her grandmother is going be the most boring holiday ever, even if they are going to a tropical island. But Chase doesn't know that the island is about to come under attack. Soon Chase will trying to save the entire island in the most exciting (and most dangerous!) holiday of her life.
Create Your Own Spy Mission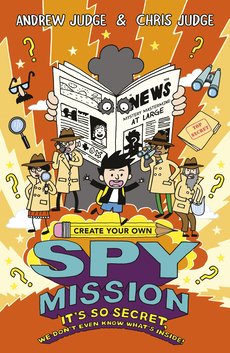 SPIES! is an adventure where you read, choose, draw, fold, twist, tear and more to complete the story. Welcome to the world of Ethan Doodle; no THRILL is too thrilling! No DANGER is too dangerous! No PARACHUTE is… bad. Join Ethan Doodle as he brings his world of action and adventure … to regular old Doodletown with you at the centre!
Goosebumps: Say Cheese And Die! (NE)
Greg thinks there is something wrong with the old camera he found. The photos keep turning out … different. When Greg takes a picture of his father's brand-new car, it's wrecked in the photo. And then his dad crashes the car. It's like the camera can tell the future – or worse. Maybe it makes the future…
Scholastic Classics: The Wonderful Wizard of Oz
Dorothy and her little dog, Toto, get swept away from their Kansas home in a cyclone, and find themselves in a strange land called Oz. There Dorothy meets the Munchkins and the Wicked Witch of the West and joins the Scarecrow, Tin Woodman, and the Cowardly Lion on an unforgettable journey to the Emerald City to see the wonderful, all-powerful Wizard of Oz.
The Raven King
All her life, Blue has been warned that she will cause her true love's death. She doesn't believe in true love and never thought this would be a problem, but as her life becomes caught up in the strange and sinister world of the Raven Boys, she's not so sure any more.
Out: April 26th
TombQuest: The Final Kingdom
Get ready for the battle that will shake the world – and the afterworld. In the epic conclusion to Alex and Ren's quest, they must face off against the Death Walkers, The Order, and an army raised from the dead. Can Alex put an end to the chaos and send these evil spirits back where they belong – without putting an end to his own life?
Upside Down Magic
A hilarious and heartfelt new series about a group of magical misfits! Nory's shape-shifting ability is a bit wonky. When she flunks out of her father's own magic academy, Nory's forced to enter the magic equivalent of the remedial classes. But Nory and her new classmates are going to prove that upside-down magic beats right-side up!
Zootropolis: English Vocabulary, Ages 6-7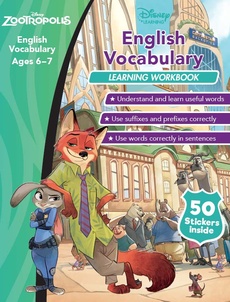 Learn English vocabulary with Zootropolis and Disney Learning! The Disney Learning approach gives kids the skills to succeed with fun and imaginative learning practice.
Zootropolis: Maths Practice, Ages 6-7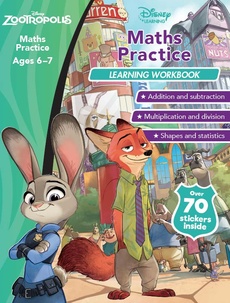 The kids can practise their maths skills with Zootropolis and Disney Learning! The Disney Learning approach gives kids the skills to succeed with fun and imaginative learning practice.
To find out more about these and other brilliant books follow us on Twitter and Instagram, or like our page on Facebook
Similar Posts
We're welcoming Lou Kuenzler, author of the Shrinking Violet, Princess Disgrace, and Bella Broomstick series. Today Lou's joining us on the Scholastic Blog to talk about her brand new book *_My Family and Other…

Today we're welcoming E. L. Norry, author of Voices: Son of the Circus – A Victorian Story, the third instalment in a thrilling new series to reflect the authentic, unsung stories of our past.

Author of The Switching Hour, Damaris Young, is taking part in our author Q&A this month!
All categories