Download your free review template!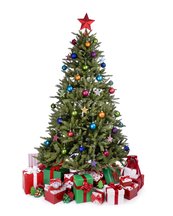 Scholastic Book Clubs are a fantastic, fun way to help your children fall in love with reading; each half-term, we put together a new selection of the latest and most well-loved children's books at the best-value prices – every one of which is read and chosen by our team of experts – so that your class can easily pick out the books they're excited about reading next, and then we can deliver them to your school for free.
If you want to keep the children in your class reading over the Christmas holidays, why not challenge them to read at least one book during their time off? Then, to kick off the new term, we've put together a quick review template you can use to get them talking about the book they read (or the one they liked the most if they read more than one) and why they enjoyed it.
Start exploring our Christmas shop!
Find out more about Scholastic Book Clubs and view our latest selection of books now.
Similar Posts
We've got the perfect book to unwrap children's imaginations this Christmas with our best ever Christmas Bookshop overflowing with over 600 books, money saving packs and fabulous, festive treats expertly selected and…

Jo Crawford, treasurer of a PTA for a large infant school in Brighton, tells us why her PTA buys through Scholastic and takes us through her top picks if you are on the hunt for class presents or Christmas fair grotto gifts.

Check out our selection of great Christmas resources on the Scholastic Resource Bank.
All categories