What's it like to be a Scholastic Book Champion? Meet Michelle…
Scholastic Book Champions sell our brilliant range of discounted children's books on our behalf from home, online, at schools, nurseries and home-based parties. It costs just £15 to sign up and start selling our books immediately, earning commission for themselves and earning free books for schools too!

Read on to hear what Book Champion Michelle had to say about joining the Book Parties team and find out more about how you can join too on the Book Parties website

"Hi my name is Michelle and I have been a Book Champion for two months.

For the past five years I have been a stay at home mum to my two children but was now looking to take on a new challenge which was flexible around my family life, and gave me the opportunity to earn some extra money.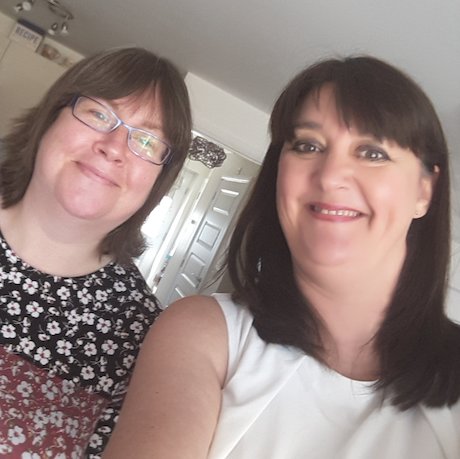 I saw this opportunity in a jobs bulletin and instantly thought this could be for me! I have been a customer of Scholastic in the past through my son's school and have always been impressed by the vast range of books available at great prices. The choice available to either sell books both online and face to face appealed to me. This option allows you flexibility to work round family and other work commitments. The low set up cost and ease of applying online meant I was up and running very quickly.

Although I was excited to embark on my new challenge I was also apprehensive. I had no previous sales experience and had been out of the workplace for five years – would I be able to do this? I did not need to worry the Scholastic family are so supportive. Jane our book mentor is on hand to offer advice and answer any questions and the other book champions support each other online sharing ideas and their successes.

Scholastic not only offers support, they also offer competitive commission and great book offers. They regularly offer rewards to book champions to celebrate their successes.

My first book campaign has just drawn to a close and I'm so pleased that I chose the role of book champion. My confidence has grown and I'm enjoying getting out and meeting people at book parties. This fits perfectly around my family life without the need for extra childcare and I'm still able to enjoy all the activities with my family and earn extra money too! The children love to get involved by sharing the books together. I would highly recommend this to anyone who loves children's books, flexible working and would like to earn some extra money."

Find our more about Book Parties, how to join and how easy it is to sign up on the Book Parties website
Similar Posts
Granny, Grandpa, Nanna, Pops, Grandpa, Grandma, Gramps, Nan, Oma, Opa, Nonno and Nonna – whatever you call your beloved grandparents, here are some of our favourite books to celebrate them…

"A key ingredient in building a culture of peace is education." – Ambassador A. K. Chowdhury, Former UN Under-Secretary-General & High Representative and former head of UNICEF

What to do and what not to do to help get your child ready for the new term.
All categories