The Laugh Out Loud Book Awards are back!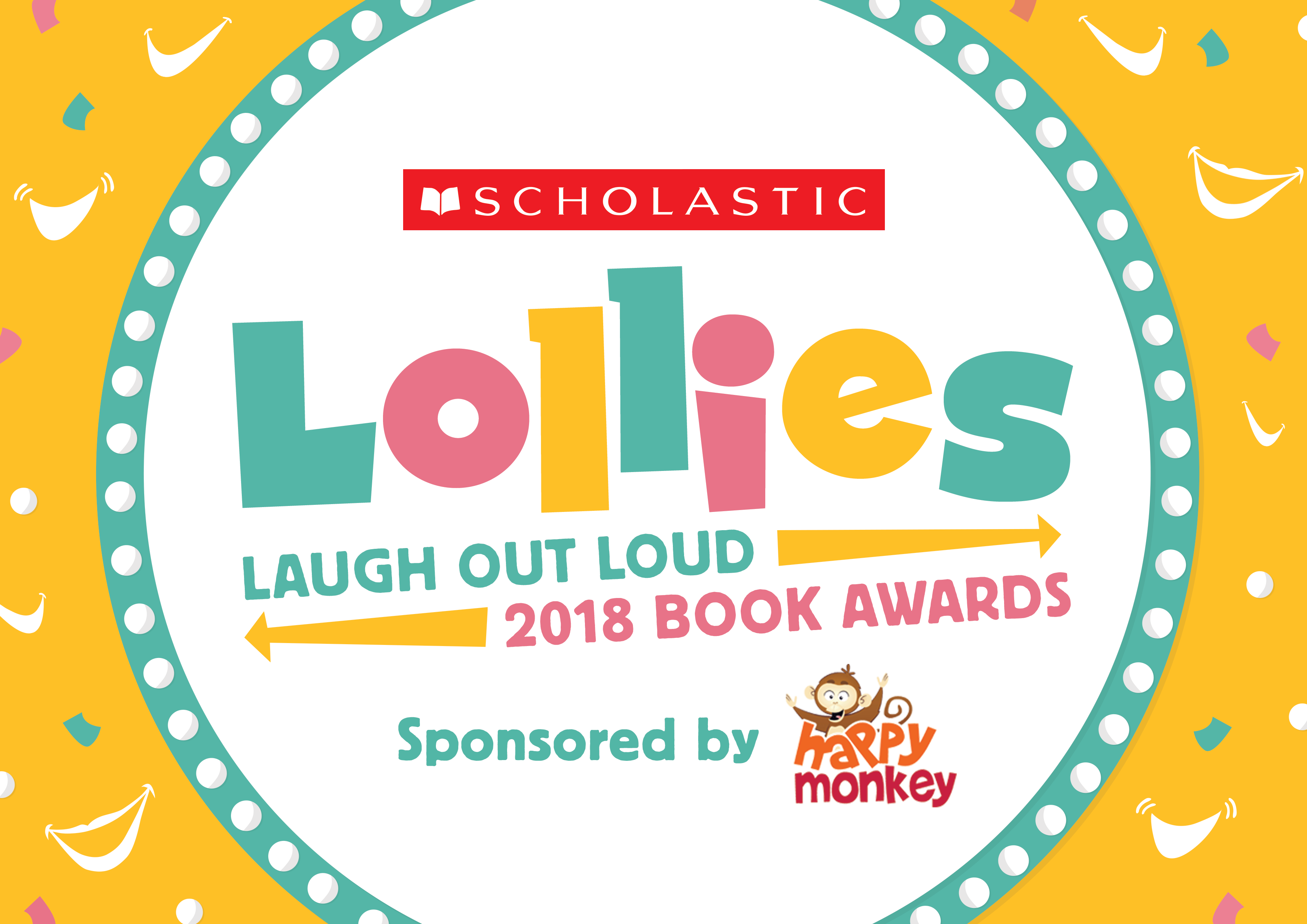 The Laugh Out Loud Book Awards, also known as the Lollies, are back for 2018! But how do the awards work and how can you get involved?
The Lollies began in 2016 after the demise of the Roald Dahl Funny Book Prize. Here at Scholastic, we decided that we wanted to continue the celebration of funny children's books, and so the Laugh Out Loud Book Awards began!
So how are the Lollies winners chosen?

1. First of all, publishers from all over the UK and Ireland submit their funniest children's books to be considered for the awards. We love seeing all of the submissions arriving at Scholastic HQ – it's very exciting!

2. Once the submissions period is over, we set up a longlisting panel, consisting of several children's book industry experts from Toppsta, BookTrust and Scholastic Book Clubs and Book Fairs. In March, the longlisting panel sit down together and whittle down the list of submissions to 15 books per age range – no easy task! The panel read every single book submitted to ensure that only the very funniest go through to the next stage.

3. We then send all of the longlisted books to our five Lollies judges: Michael Rosen, Katie Thistleton, Jo Cummins, Jonny Walker and Kate Newport. The judges read all 45 books and decide which books make them LOL the most!

4. After reading all the books separately, the judges meet for a shortlisting day in May, where they decide on the final Lollies shortlist together. The longlist is cut down to just four books per age range, leaving us with our final 12-book shortlist! We keep the shortlist a secret for a few weeks while we start planning the announcement and lots of other fun things… Then, in June, we announce the shortlist and open the voting!

5. This year, the shortlist will be announced on the 4th June, which is also when the vote will open. You will be able to vote as a teacher or other grown-up on behalf of children in your class, library or at home, via the Scholastic website. Children can also vote themselves using the PopJam app.

6. The vote will stay open until December, when we count up all of the votes and work out who the winner is. However, we don't make the big reveal until January, which is always the most exciting part!

Stay tuned this year to find out which books made it onto the Lollies shortlist, vote for your favourites, and then hear the winners revealed! Get ready to laugh out loud!

Find out more about the Lollies here.


Similar Posts
The Laugh Out Loud Book Awards is a celebration of the very best and funniest books for children, voted for by children themselves!

Read below to find out what some of our readers thought of the 9-13 shortlist!

...

The Laugh Out Loud Book Awards is a celebration of the very best and funniest books for children, voted for by children themselves!

Read below to find out what some of our readers thought of the four funny books in the…

The Laugh Out Loud Book Awards is a celebration of the very best and funniest books for children, voted for by children themselves!

Read below to find out what some of our littlest readers thought of the four funny…
All categories