Meet the Lollies judges!
The Laugh Out Loud Book Awards are back! But who are the judges this year? Let's find out more about them!


Michael Rosen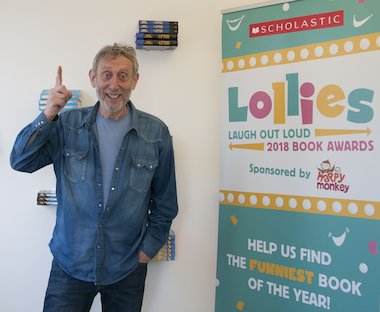 Michael Rosen is one of the UK's most well-loved contemporary poets and children's fiction writers. He's won numerous awards and became the Children's Laureate for two years in 2007. As an author who has long championed the importance of humour in children's literature, he is the perfect head judge for the Lollies.
Favourite funny book
Down with Skool!
by Geoffrey Willans and Ronald Searle
"My brother used to read it to me and do all the funny voices. He used to read it to me in our bedroom – we shared a bedroom – and it was almost like theatre because he used to act it all out."
Best joke
"What's brown and sticky? A stick."
Katie Thistleton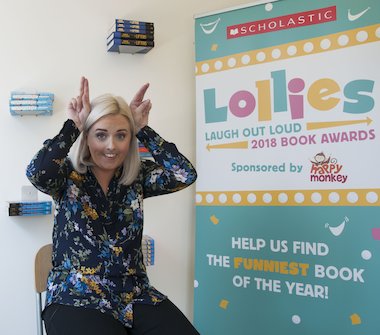 Katie Thistleton is a children's TV and radio presenter, journalist and author. As a keen bookworm and champion of children's books, we're delighted to welcome Katie back as a Lollies judge for a second year.
Favourite funny book
Charlie and the Chocolate Factory
by Roald Dahl and Quentin Blake
"
The Twits
is definitely up there, but probably
Charlie and the Chocolate Factory
as well, because that's full of very funny characters."
Best joke
"What do you call an intruding ravioli? An im-pasta!"
Jo Cummins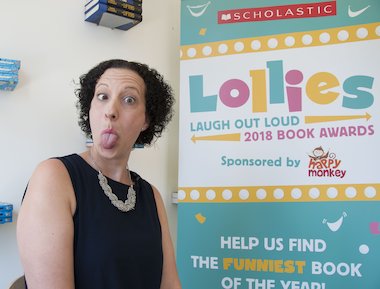 Jo Cummins has over fifteen years of teaching experience and blogs at Library Girl and Book Boy. Her blog is intended to help families and professionals keep up to date with some of the best new fiction and non-fiction titles being published. She passionately believes there's a book out there for everyone, it's just a case of finding it!
Favourite funny book
"I had a few poetry collections that had funny titles involving knickers and gargling with jelly and things! We'd always swap those around between my friends and I."
Best joke
"What's yellow and dangerous? Shark-infested custard!"
Jonny Walker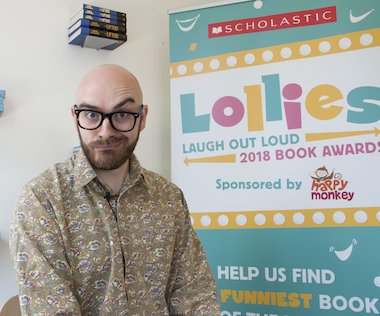 Jonny Walker is Assistant Headteacher at Park Primary School and keen education blogger. We're excited for him to be joining us on our search for the funniest children's book!
Favourite funny book
Poetry by Spike Milligan
"Even as a kid, I've always really liked poetry, so for me, I really liked Spike Milligan. I had lots of Spike Milligan poems – classics!"
Best joke
"What does a house wear? Address!"
Kate Newport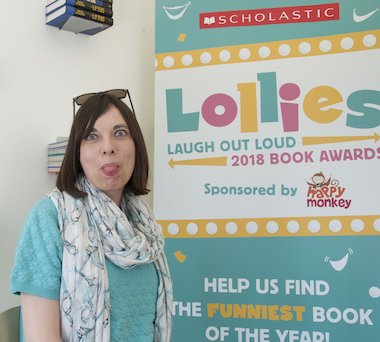 Kate Newport is our very own Product Director for Scholastic Book Clubs and Book Fairs. She's in charge of choosing the very best books that children will love so is the perfect addition to our Lollies judging panel.
Favourite funny book
The Twits
by Roald Dahl and Quentin Blake
"I love the way that they are so horrible to each other! Especially when they were chopping off the end of their walking sticks to make them think that they were shorter. That's my favourite bit!"
Best joke
"Where do baby monkeys sleep? In an ape-ri-cot!"
Stay tuned this year to find out which books made it onto the Lollies shortlist, vote for your favourites, and then hear the winners revealed! Get ready to laugh out loud!
Find out more about the Lollies
here
.
Similar Posts
The Laugh Out Loud Book Awards is a celebration of the very best and funniest books for children, voted for by children themselves!

Read below to find out what some of our readers thought of the 9-13 shortlist!

...

The Laugh Out Loud Book Awards is a celebration of the very best and funniest books for children, voted for by children themselves!

Read below to find out what some of our readers thought of the four funny books in the…

The Laugh Out Loud Book Awards is a celebration of the very best and funniest books for children, voted for by children themselves!

Read below to find out what some of our littlest readers thought of the four funny…
All categories