Books about Kindness with Helen Rutter

Hello my name is Helen Rutter. I am the author of The Boy Who Made Everyone Laugh and my new book The Boy Whose Wishes Came True is out now!
The Boy Whose Wishes Came True is about Archie Crumb, who is having a tough time. His mum is always in bed and his dad has a new family to think about. One day Archie meets his hero, famous footballer Lucas Bailey, who grants him nine wishes. When his wishes start coming true Archie thinks all his problems will disappear – but it's not quite as simple as that!
I love stories that show kindness and empathy, as well as stories that show us about lives that we may not otherwise understand. I have chosen some of my favourite reads which do just that.
Happy reading!
---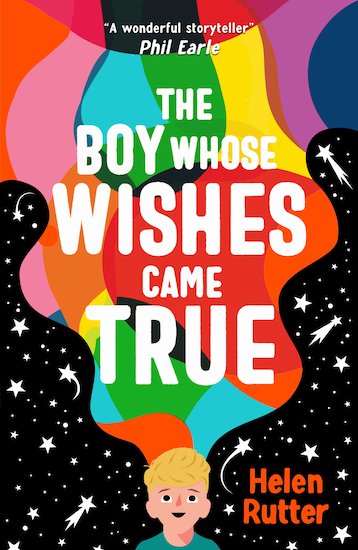 The Boy Whose Wishes Came True by Helen Rutter


'A delight… This book is wise, suspenseful and witty' SUNDAY TIMES, Children's Book of the Week
Archie Crumb is having a tough time. Picked-on at school, picked last for any team; his home has been sad and quiet since Dad left and his luck feels like its run out. But things start looking up when Archie bumps his head and literally sees stars: his favourite famous football player standing in front of him, granting him nine wishes. This is INCREDIBLE! Finally, all his dreams can come true! Will Archie wish his way to happiness? Or will he realise that magic wishes may be wonderful, but only he has the true power to change his life?
Find out more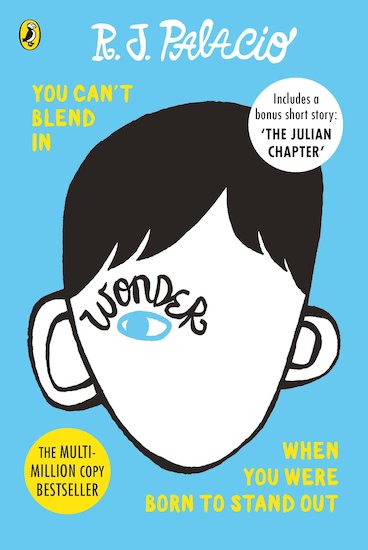 Wonder by R.J. Palacio


The heart-twisting tale of being different – now with Julian's bonus story. Ultimate feels! This book will take your heart on a wondrous rollercoaster ride. Auggie likes doing normal stuff like eating ice cream and playing on his Xbox. He feels normal – inside. But being normal doesn't make little kids run away screaming. Or devastate your soul like this inspiring story. Right? Born with a serious facial abormality, Auggie has been taught at home all his life. But now he's going to school – exposing his face to the world. Will anyone see past it?
Find out more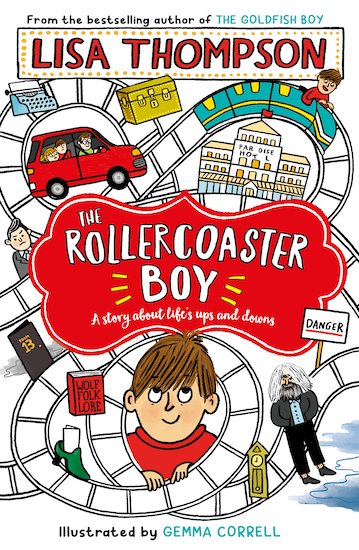 The Rollercoaster Boy by Lisa Thompson


Todd and Laurie's dad is either on top of the world, taking them on fun adventures, or down in the depths and sleeping all the time. In the middle of the night, he bundles them into the car and drives them to the Paradise Hotel. He paints a picture of a luxurious mansion by the sea, but the reality is a rundown dump and the disappointment means Dad takes to his bed. Todd and Laurie have the run of the place, and meet Scout, the daughter of the owner, who tells them about the night many years ago when a famous novelist vanished from her room on the top floor, which was locked from the inside… with clues to crack, a mystery to solve, and Dad to worry about, this holiday is full of twists and turns.
Find out more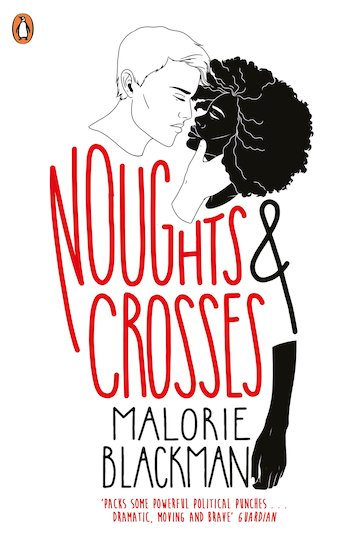 Noughts and Crosses by Malorie Blackman


Sephy is a Cross: she lives a life of privilege and power. But she's lonely, and burns with injustice at the world she sees around her. Callum is a nought: he's considered to be less than nothing – a blanker, there to serve Crosses – but he dreams of a better life. They've been friends since they were children, and they both know that's as far as it can ever go. Noughts and Crosses are fated to be bitter enemies – love is out of the question. Then – in spite of a world that is fiercely against them – these star-crossed lovers choose each other. But this is love story that will lead both of them into terrible danger . . . and which will have shocking repercussions for generations to come.
Find out more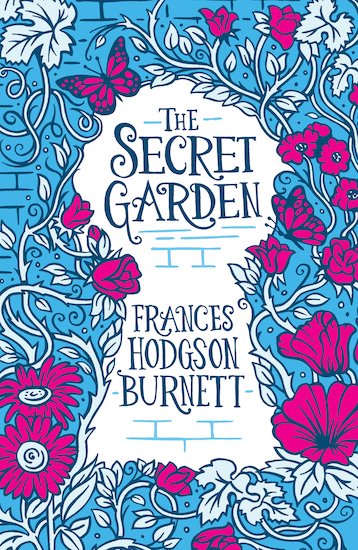 The Secret Garden by Frances Hodgson Burnett


When Mary Lennox is sent from India to live with her uncle at Misselthwaite Manor, everyone finds her a very angry, spoilt little child. To Mary the great house is scary and unfamiliar, full of dark corridors and strange noises.
Then Mary hears about a garden, one that has been locked up and hidden away for years and years. And when Mary finds the key, she discovers the most magical place anyone could imagine…
Find out more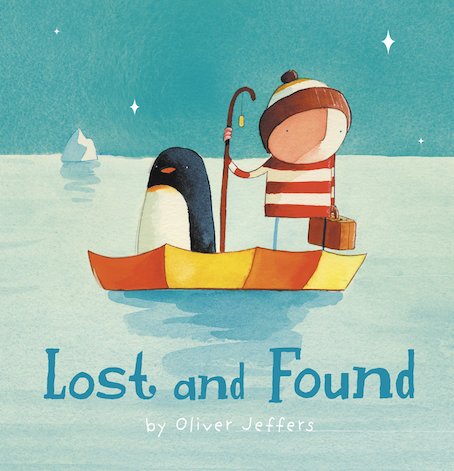 Lost and Found by Oliver Jeffers


A magical tale of friendship and loneliness from a bestselling star of picture books. There once was a boy, and one day a penguin arrived on his doorstep. The boy thought the penguin must be lost, so he tried to find out where he lived. But nobody in the local area seemed to be missing a penguin. So the boy decided to take him home himself. They set out in his rowing boat on a journey to the South Pole. After lots of adventures, they finally arrived. But when they got there, the boy realised that maybe home wasn't what the penguin was looking for…
Find out more

Similar Posts
Scholastic and bestselling author Helen Rutter partner with Family Action to deliver publishing workshop for young carers.

Vashti Hardy tells us all about her new book, Harley Hitch and the Missing Moon, a fully-illustrated, wildly imaginative, inventive adventure!

Welcome back to our author Q&As! Today we're welcoming Patrice Lawrence.
All categories