Christmas Traditions
We've all got our own Christmas traditions – carol services, Christmas trees, Secret Santa and Christmas lights are well-known and popular traditions in many countries. In some cities in the USA, there are even competitions for who can put up the most impressive display of Christmas lights – with some amazing results!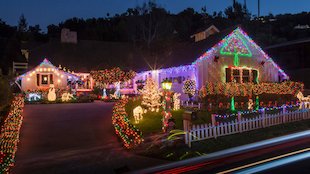 Read on to discover just a few of our favourite Christmas traditions from Spanish-, French- and German-speaking countries.
Spain
La Misa del Gallo
Most people in Spain go to Midnight Mass on Christmas Eve, or 'La Misa Del Gallo' (The Mass of the Rooster). It is called this because a rooster is supposed to have crowed the night that Jesus was born. Christmas Eve is known as Nochebuena, and in the days before Nochebuena, children might take part in 'piden el aguinaldo' where they go and sing carols around their neighbors hoping to get some money!
After the midnight service, people walk through the streets carrying torches, playing guitars and beating on tambourines and drums. One Spanish saying is 'Esta noche es Noche-Buena, Y no es noche de dormir' which means 'Tonight is the good night and it is not meant for sleeping!'
Tió de Nadal
In the Catalonia region of Spain there's a Christmas character called 'Tió de Nadal' (the Christmas log). It's a small hollow log propped up on two legs with a smiling face painted on one end. Starting on the 8th December (the Feast of the Immaculate Conception) Catalan families give the log a few morsels of food to 'eat' and a blanket to keep it warm. On Christmas Day or Christmas Eve, the log then 'gives out' small gifts! People sing a special song and hit the log with sticks to help its 'digestion' and the log drops sweets, nuts, and dried fruits. When garlic or an onion falls out of the log, all of the treats are finished for the year.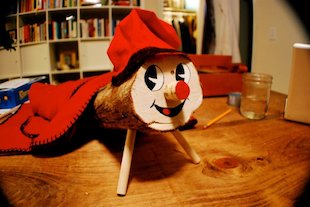 El Dia de los Reyes
Not everyone exchanges gifts on December 25th – in some states in Mexico children expect Santa Claus to come on December 24th. In the south of Mexico children expect presents on January 6th at Epiphany, which is known as 'el Dia de los Reyes', the Day of the Kings.
France
Réveillon
Many families in French Canada have a huge feast on Christmas Eve called a 'Réveillon' that lasts well into the early hours of Christmas morning, after taking part in Christmas Eve Mass. Whilst people are at Midnight Mass, they hope that 'Père Noel' (Santa) will visit their house and leave gifts for children under the tree.
La fête des Rois
At the end of the Christmas season, January 6th, people in the province of Quebec have a celebration called "La Fête des Rois". They bake a cake and place a bean in the middle. Whoever is the lucky discoverer of the bean gets to be the king or queen, according to tradition.
Yule Logs
Yule Logs made out of Cherry Wood are often burned in French homes. The log is brought into the home on Christmas Eve and sprinkled with red wine to make it smell nice when burning. There is a custom that the log and candles are left burning all night, with some food and drinks left out, in case Mary and the baby Jesus come past during the night.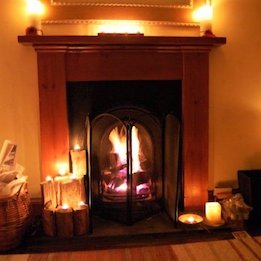 Germany
The Christkind
In some parts of Germany, mainly the south east of the country, children write to the 'das Christkind/Christkindl' asking for presents. The letters to the Christkind are decorated with sugar glued to the envelope to make them sparkly and attractive to look at. Children leave the letters on the windowsill at the beginning of or during Advent. The Christkind is often described as a young girl with 'Christ-like' qualities. In Nürnberg a young girl is chosen every year to participate in a parade as the Christkind. She wears a long white and gold dress, has long blond curly hair and wears a gold crown and sometimes wings like an angel.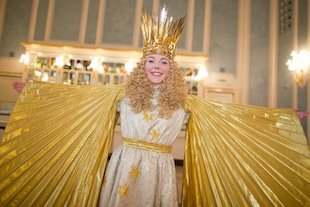 Der Nikolaus
As well as hoping for presents from Christkind or der Weihnachtsmann, some children also hope that 'der Nikolaus' will bring them small gifts, mostly sweets and chocolate, on the 6th December (St Nicholas's Day). Der Nikolaus comes in the night between the 5th and the 6th and puts the presents into the shoes of children, who usually place them by their doors. He might also knock on the door and the children will have to sing a song, play an instrument or tell a story to St Nicholas before he gives them their presents.
Secret Santa
At small work places and school parties, a version of Secret Santa often takes place. A door is opened just wide enough for small presents to be thrown into the room, and the presents are then passed around among the people until each person has the correct gift! It is thought to be bad luck to find out who sent each present.
Do your students know of any other Christmas customs from around the world?