Free Resources: Everything You Need
We want your Book Fair to be a G.R.E.A.T. literacy event, so we've provided a range of free resources to help you set Goals, Recruit volunteers, create Excitement, Advertise and make the most of our Tools. Whether it's your first time running a Book Fair or if you're a seasoned organiser, we have loads of ideas and printable resources that will are essential for your Fair.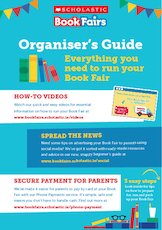 The Organiser's Guide
An essential overview of the best tips and tricks for running your Book Fair. Taking you from preparing your Book Fair all the way to packing up and paying, it is the best way to get ready for your Fair.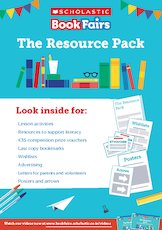 * €35 competition prize vouchers * Lessons fully matched to curriculum objectives * Activities centred around literacy and the importance of reading * Browsing wishlists and last copy bookmarks * Last copy bookmarks * Letters to parents and volunteers
Following the G.R.E.A.T. structure for planning your Fair will make the experience as easy and as fulfilling as possible. G.R.E.A.T. is a tried-and-tested solution on how to plan, promote and run a successful literacy event. You can use the links below to find out more about each of the steps in G.R.E.A.T. and to download the best resources for each step.
Similar Posts
It's easy to claim Rewards and pay for your Scholastic Book Fair! Here are the things you need to know.

Author and poet Paul Cookson went on tour to Northern Irish schools, performing his poetry and encouraging children to get into reading, writing and performing themselves!

The way your Scholastic Rewards work is changing – find out how this will affect you.
All categories