New Year, new reads!
Missing Christmas already? No need to worry, we've got some great books to get you through the January blues. From some highly anticipated next-in-the-series books to some hugely exciting debuts!
Dear Dinosaur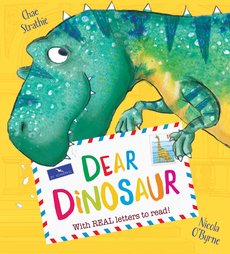 After a trip to the museum, Max writes a letter to his favourite dinosaur, the mighty T. Rex – and the T. Rex writes back! A very unusual friendship develops in this funny and touching story.
Dylan the Shopkeeper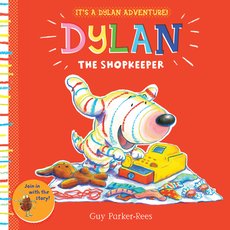 Dylan has great fun setting up a shop – until his friends, Purple Puss and Jolly Otter, decide that they want to be shopkeepers, too. Don't forget to join in with the story, every time you see Dylan's friend, Dotty Bug.
Supermarket Zoopermarket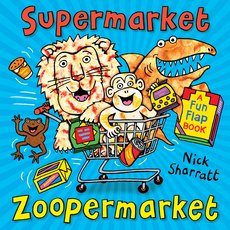 From APE-RICOT DESSERT to ROARSBERRY RIPPLE, food isn't quite as it seems in the Supermarket Zoopermarket. This laugh out loud pop-out book will encourage little ones to love sharing books.
Who Ate the Cake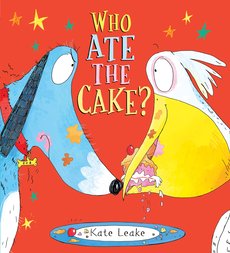 Poor Bob the dog! Whenever things go missing, he always gets the blame. How can he explain that it's not him that's eating everything? There's a pesky pelican on the loose, and it's hiding all the objects in its beak! Kate Leake's brand-new picture book is a hilarious story full of mayhem, mishaps – and an utterly lovable, unlucky dog!
Magic Molly New Editions: The Invisible Bunny, The Secret Pony, The Wish Puppy and The Witch's Kitten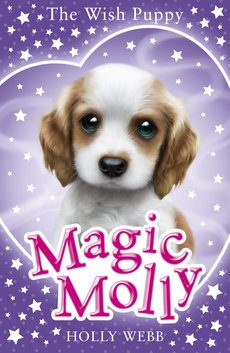 Molly loves animals and wants to be a vet when she grows up just like her dad – as everyone says; she's got the magic touch! A heartwarming and magical series to keep young animal-lovers reading, written by best-selling author Holly Webb
The Unicorns of Blossom Wood: Best Friends and The Unicorns of Blossom Wood: Storms and Rainbows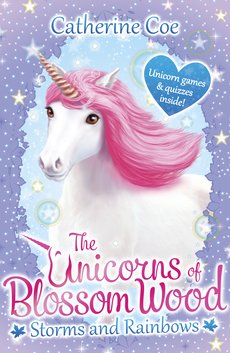 Isabelle, Cora and Lei find themselves whisked away to a magical land where they're no longer girls but unicorns! Join them for two more exciting adventures in the magical Blossom Wood as they make new animal friends and learn to use their special unicorn magic!
Furry Friends: Marshmallow Magic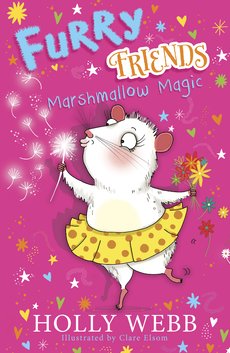 Join Josephine – the macaroon-eating, tutu-wearing, talking guinea-pig – and friends on their magical adventures in the second book in the heart-warming new series by Holly Webb.
Amy Lee and the Darkness Hex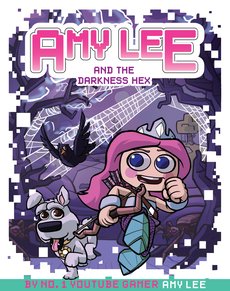 This illustrated novel brings to life the richly imagined world of Minecraft's AmyLee33, in a high-adventure quest that will leave fans laughing, gasping in shock and saying, "Loves it!"
The Goldfish Boy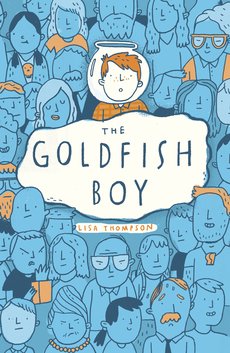 Twelve-year-old Matthew is trapped in his bedroom by crippling OCD, spending most of his time staring out of his window as the inhabitants of Chestnut Close go about their business. Until the day he is the last person to see his next door neighbour's toddler, Teddy, before he goes missing. Matthew must turn detective and unravel the mystery of Teddy's disappearance – with the help of a brilliant cast of supporting characters. This heart-warming debut is an uplifting story about finding friendship when you're lonely and hope when all you feel is fear.
LEGO

® Batman Movie: Batman's Guide to Being Cool,

LEGO

® Batman Movie: Junior Novel and

LEGO

® Batman Movie: The Joker's Big Break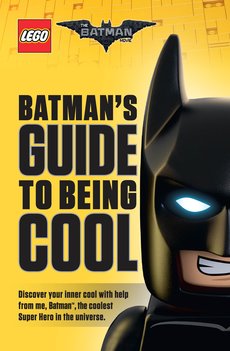 Get super excited for the LEGO® Batman Movie – which hits our screens in February – with this guide to being cool and other super fun LEGO® Batman Movie books.
Instaworld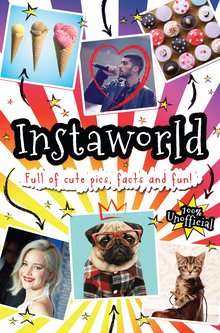 From famous vloggers, to super-hot singers, perfect puppies and yummy cupcakes, INSTAWORLD features gorgeous photos to flick through and stare at. Complete with insta-worthy filters and hashtags, it also includes facts, stats and info about all your favourite things.
LEGO

® Deep Dive, Dino Safari, Knights and Castles and Planets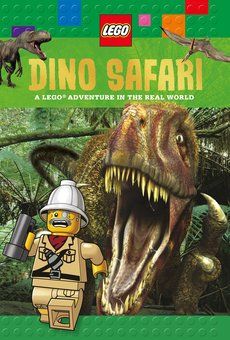 This brand new nonfiction series – complete with super facts, incredible images and a sticker sheet – is sure to engage even the most reluctant readers!
To find out more about these and other brilliant books follow us on Twitter and Instagram, or like our page on Facebook
Similar Posts
To celebrate the 40th anniversary year of The Lighthouse Keeper's Lunch, Ronda and David Armitage are spilling the secrets behind creating a picture book that stands the test of time

Read our Q&A with Catherine Coe, author of The Unicorns of Blossom Wood

It might be getting a little colder but don't worry, we have the perfect books to curl up with this November!
All categories