Scholastic Introducing…
HELEN RUTTER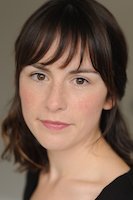 Scholastic Introducing…
Helen Rutter
, author of
The Boy Who Made Everyone Laugh
.
"Scholastic Introducing" is a series of interviews with authors set to publish their debut books for children or young people in 2021. In this Q&A we introduce Helen Rutter, the author of the hilarious and heartfelt new children's book,
THE BOY WHO MADE EVERYONE LAUGH
1. Tell us about The Boy Who Made Everyone Laugh
It is an against all odds story about a boy called Billy Plimpton who
LOVES
jokes and wants to be a stand-up comedian. Billy thinks that he can't fulfil his comedy dreams because he has a stammer. He believes that the only answer is to somehow get rid of his stammer, and so Billy starts making plans. As he starts secondary school and meets the class bully, things don't all go quite as he had hoped. When his Granny gets ill and the school talent show approaches things start to fall apart for Billy. I won't tell you anymore though as it may spoil it!…
2. What inspired you to write Billy's story?
The book was inspired by my son Lenny, who stammers (my husband is a comedian and so I guess I used that a bit too!).
3. What's your favourite funny book and why?
The character that has stuck with me throughout my life is Adrian Mole.
I LOVED
reading those books as a teenager. He really makes me laugh out loud.
4. What is your earliest memory of reading?
My mum used to read a Brambly Hedge book to me and the pictures were so beautiful, I used to look for all of the spiders and creatures hidden in the pages. I still have the copy from when I was little and now read it to my daughter who loves it just as much.
5. What do you want young readers to take away from this book?
If there is anything that makes kids feel different maybe Billy can help them to embrace their differences rather than wanting to be like everyone else. If that's a bit too much to hope for then I hope they laugh at the jokes and love the story!
6.6. What are your favourite children's book releases in 2020?
I have been saving some up to read when I have finished the first draft of my second book, as I can't read children's books when I'm writing. On the top of the pile is David Almond's Brand New Boy, as well as the The Night Bus Hero by Onjali Q. Rauf and Boy, Everywhere by A. M. Dassu. My kids have both just read Life of Riley: Beginner's Luck by Simon James Green, which is now on the pile too. Now, I just need to finish the writing so that I can get on with some reading!
7. Any tips for aspiring writers?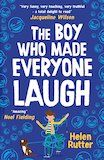 Don't get it right, get it written. If you stood outside my writing room you would hear me saying this to myself repeatedly. As a mantra it has helped me no end!
The Boy Who Made Everyone Laugh by Helen Rutter is published in February 2021.