School sagas: 6 books about going to school
You may have children at home who can't wait to start school, or can't wait to go back – or you might find that your children often get rather anxious at the start of the school year.
When we were younger and dreading that first day back, it usually meant a trip to the library to ferret through the shelves until we discovered those books that take place in happy, exciting school environments. It may not be exactly real life, but finding your feelings reflected back to you in fiction is always a comfort. So, with that in mind, we've put together six of our favourite school reads to start the autumn term with.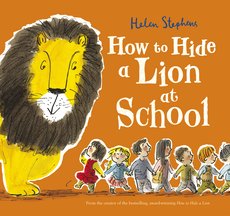 How to Hide a Lion at School by Helen Stephens
A brilliant picture book for children just starting school for the first time; featuring a very handsome lion who is desperately jealous of all the children who get to go to school. He might not be allowed to go to class – but no-one's said he can't join the school trip…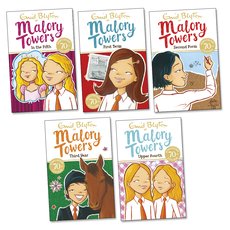 Malory Towers Pack by Enid Blyton
Five books that have stood the test of time – read your way through Darrell Rivers' years at boarding school! It's the ultimate series for children to read as they progress through school and experience the same friendships, lessons and general mischief as Darrell – and they'll come out of it with a friend for life.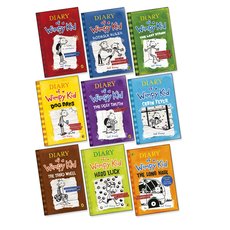 Diary of a Wimpy Kid pack by Jeff Kinney
We know how much you love Wimpy Kid, so we've put together nine for only £34.99 – and with the new film out in November, there's never been a better time to read about these middle-school misadventures.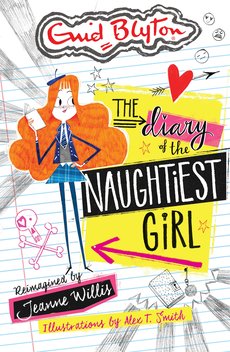 The Diary of the Naughtiest Girl by Jeanne Willis and Alex T. Smith
One of our absolute favourites when we were little, this is Enid Blyton's classic, reimagined by Jeanne Willis and Alex T. Smith. We can tell you that some things might have changed – but she's still the naughtiest girl in school!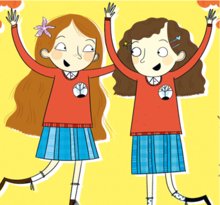 Crabtree School Pack by Lauren Pearson
Not all kids like school. But every kid loves Crabtree School. It's got all the best bits of school without any of the rubbish bits. Discover stories about best friends, mishaps, growing up and all the trials and tribulations that go with it in this brilliant pack of four.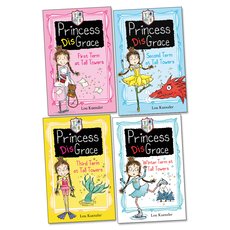 Princess Disgrace Pack by Lou Kuenzler
The Worst Witch gone royal. Being a princess can be tough work. You have to be beautifully dressed, perfectly polite and (worst of all) graceful. Princess Grace might be a proper royal – but she isn't at all true to her name. She's the clumsiest princess ever. But now she's heading to Princess Academy. Is this her chance to become a proper princess at last?

Similar Posts
This month is Black History Month – a time to celebrate the contribution made to our society over many years by the African and Caribbean communities.

To help you teach children about this important time, we've put…

There's no other season that inspires literature in quite the same way as autumn does – and there's definitely no better time to snuggle up with a stack of your favourite new reads. As the clocks go back and winter looms,...

We love reading, but sometimes children need that little extra push. Whether you're a parent or a teacher, here are five quick ways you can help children become more receptive to the idea of reading for pleasure.
All categories