Self-Expression, Self-Portraiture and Fashion for Everyone with Jan Dunning
As my debut teen novel Mirror Me is published, I've been thinking about my route to becoming a writer, and why I wrote this story in particular.

Mirror Me tells the story of 16-year-old Freya – a keen photographer – who spends more time hiding behind her camera than actually living her life. Freya's world is turned upside down when her dad marries Belladonna Wilde, a former supermodel with a creepy antique mirror and uncannily perfect beauty. Suspecting Bella of sinister intentions towards Freya's family, Freya has no choice but to go undercover in the intimidating world of high fashion to find out more.
Freya is a typical teen with many insecurities, especially about the way she looks. She describes herself as having, "dodgy skin that never tans. Wonky nose, mousey hair… even my freckles aren't the cute kind – more like someone opened their Coke in my face…" All these so-called 'flaws' add up to make Freya believe something dangerous: her imperfections make her inferior. Only perfection is powerful. Bella is the proof, after all. She has a strange ability to influence everyone around.
I found the mindset of insecurity easy to write about because as a teenager, I was like Freya. I hated my ears, my legs, the gap between my teeth. There wasn't a body part I wouldn't have changed, given the chance. But unlike Freya, I didn't have to deal with the pressures of social media. These days we're bombarded with carefully curated images of perfect people living perfect lives. It's easy to feel that we don't measure up. So when Freya sees the girls from school taking photos of themselves – pulling the same poses and dressed the same way, she's intimidated. It seems there are rules about selfies and fashion; she'll never learn them all. Freya decides it's easier to opt out altogether, saying, "I know my side of the camera."
She's wrong, of course. During the story, Freya learns to express herself confidently on both sides of the camera, as she begins to understand that fashion should be for everyone. That we need many diverse definitions of beauty, not one unachievably narrow standard.
I learned this myself in a surprising way. At the age of twenty, I was 'spotted' by a model agency. Somehow, my long-legged, flat-chested awkwardness had become momentarily fashionable, and I found myself posing for photoshoots and walking the runway for international designers. Did it give me confidence? Not really. If anything, it made me even more confused about beauty. One client said I was 'too curvy', while another found me 'too gaunt'. I was cancelled from a runway show because the casting director said I 'couldn't walk'. It seems funny now, but at the time, my list of 'flaws' was growing longer. Every day, I learned new ways in which I wasn't good enough.
And then I picked up a camera.
Before I was a model, I'd been an art student, and I was starting to become frustrated. Modelling isn't a very creative job. Models can't choose how they're photographed. They have barely any say in the process. I started to wonder what it would be like to take my own picture – to claim back my image and decide for myself how to present that image to the world.
One particular person inspired me.
Cindy Sherman is sometimes called the original selfie queen. The American artist is best known for taking hundreds of photographs of herself – but not in the way you might expect. Sherman isn't bothered about looking beautiful – that's to say, conventionally attractive. Instead, she plays with make-up, props and costumes to create unique, imperfect characters. And it's this – the rawness and realness of her photographs – that makes them so powerful and compelling.
In Mirror Me, Freya comes to realise that the best images tell a story. Perfect, flawless images can't do that – there's no substance; they're too bland. And when Freya finally learns the truth about Tess, her fashion designer mum, who believed in creativity over conformity, fashion for everyone – it's the missing jigsaw piece Freya needs, to find her voice as photographer.
Every teen has heard the message, 'be yourself.' We're told over and over again that 'it's what's inside that counts.' But these sayings have becomes platitudes – they're almost meaningless; easier said than done. Social media isn't going anywhere. We're still under pressure to take photos of ourselves and share those pictures with the world. In Mirror Me, I wanted to go further than simply parroting these messages. I wanted to show readers how to take action. So we see Freya, taking powerful self-portraits, using fashion and make-up in a way that's meaningful to her. We see her rejecting 'perfect' once and for all.
With Mirror Me, I want to say to readers: Go on. Take selfies. Have fun. But don't try to imitate others. Don't disguise who you are.
Stand tall. Feel proud. Express your authentic self.
Be the fiercest of them all.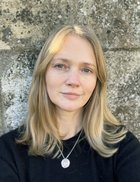 Jan Dunning, author of Mirror Me
Mirror Me by Jan Dunning
Mirror, mirror, on the wall, who's the FIERCEST of them all? Freya's quiet life is turned upside down by Bella, the glamorous former supermodel who's about to marry Freya's dad. But how does Bella look so impossibly perfect, and could she be using Freya's family for her own sinister purposes? Freya goes undercover into the intimidating world of high fashion, determined to stop Bella's ruthless plans…