Teen Reviews: Amazing debuts – Mystery and Intrigue
It's been a whole year since we've had the Teen Reviews page up on the Scholastic website and the sign-up so far has been incredible. Thank you to all the avid readers out there who have already had their say and helped us to recommend such awesome books.

On our Teen Book Club leaflets we only have space for a sentence or two so thought it would be great to give our reviewers a bigger platform over the summer holidays to really get their thoughts across. Who knows, you could find your new favourite book from reading the following reviews…

In this blog post, we're starting off with reviews by Millie and Eva, who are sharing their thoughts on some mysterious and intriguing debut novels.



Wolf Hollow by Lauren Wolk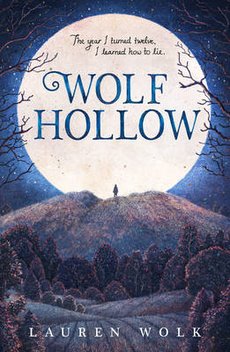 Reviewer:
Millie, 13 years old
Recommended age of book:
10-16
Genre:
History, Adventure and Mystery
Millie's plot summary:
Annabelle lives an average life that is mildly affected by the war raging between the English and the Germans. Then a bully named Betty is sent to live with her grandparents. Scared and manipulated by Betty, Annabelle drags on with her life. Then Betty disappears and it all seems like bliss to Annabelle, until family friend Toby falls into the firing line as the one who took Betty. Fighting to find Betty and clear Toby's name, Annabelle finds her life stood on end. Is Toby innocent?
Millie's thoughts on why this book is worth reading:
This book covers many different themes. It shows the marks of war on small communities and shows the pain of bullying. It is an easy book to sympathise with but adds a different side to the issues of bullying. The plot is constantly changing which allows you to never get bored. It is a good book to read if you enjoy mysteries that are constantly keeping you on your toes. It allows the reader to think rather than give the plot straight away. The book is a constant reminder of what goes around comes around and that you are never too far away from danger. I would recommend this to anyone who likes to continually guess but never truly figure out the plot and people who love action and mystery.
What is the hook for new Readers?
If you are a fan of Harper Lee, what are you waiting for?
Find out more about Wolf Hollow here
.
The Goldfish Boy by Lisa Thompson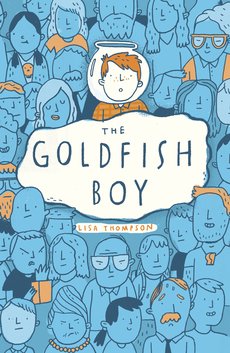 Reviewer:
Eva, 13 years old
Recommended age of book:
Around 12+
Genre:
Mystery
Eva's plot summary:
Matthew is 12, and living with
OCD
. He stays in his room, and looks out of his window at his neighbours. Until one day, toddler Teddy goes missing. And Matthew was the last to see him. Matthew is desperate to know what happened to Teddy – but he'll have to face his fears to find out.
Eva's thoughts on why this book is worth reading:
This is a sad yet inspiring story, full of believable characters and mysteries from start to finish. The story keeps you rooting for Matthew and wanting to see how the mystery is solved. It was really interesting to see how Matthew views the world and how others see him, which made me want to understand him even more. This book will make you laugh, and definitely cry.
What is the hook for new Readers?
Perfect for fans of The Curious Incident of the Dog in the Night-Time, Wonder and Smart.
Find out more about The Goldfish Boy here
.
Fancy having a stab at a review yourself over the holidays? Go to the Teen Reviews page to sign up and we'll see whether we have a book that matches your interests available.
Similar Posts
Our final teen reviews for the September offer, this time from Feranmi, Sam and Eva. Carry on reading to discover what the three of them thought about their YA reads.

Our second instalment of Teen Reviews for the September offer. Keep reading to find out what Izzy, Charlie and Keira made of three of our latest YA reads!

Read below to find out what Olivia, Henrietta and Angel thought of three of our favourite YA books from our September offer. A big thank you to all three of you from the Scholastic Marketing team!
All categories