Teen Reviews: Love, Loss and Understanding
Now it's the summer holidays, we're helping you to find the best books to read with the help of our fantastic Teen Reviewers. In our latest post, Emma recommends The Lines We Cross by Randa Abdel-Fattah and Ashanti tells us all about If Birds Fly Back by Carlie Sorosiak.



The Lines We Cross by Randa Abdel-Fattah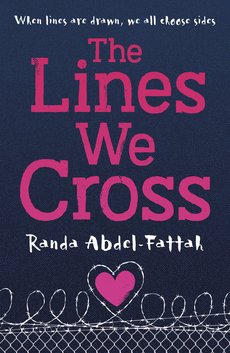 Reviewer:
Emma, 16 years old
Recommended age of book:
I believe that this book is targeted at people above the age of 14, and before reading the book, no matter what stance you have on political situations, go into it being open minded.
Genre:
Political, Romantic and Funny
Emma's plot summary:
This book consists of tales of love, loss, understanding and equality, as Mina meets Michael and opinions differ, due to Michael's parents being leaders of an anti-immigrant group, yet Mina is a Muslim refugee from Afghanistan.
Emma's thoughts on why this book is worth reading:
I loved this book because it shows that if you are uneducated, then you are ignorant, much like Michael is, and with the knowledge that he gains, his understanding grows as he does research. And I think that this portrays a real understanding on how society reacts to political situations, as most people are uneducated about certain topics.
This book made me laugh, as Abdel-Fattah intelligently and sensitively wrote Mina and she, as a character, makes jokes about the political situations, as it is very tactful and well-articulated.
What is the hook for new readers?
It was definitely a page turner, as you see relationships between characters blossom and grow. I'd have to say that my favourite character is Paula, as she is witty, intelligent and is also a little bit vulnerable – which makes her relatable.
Find out more about The Lines We Cross here
.
If Birds Fly Back by Carlie Sorosiak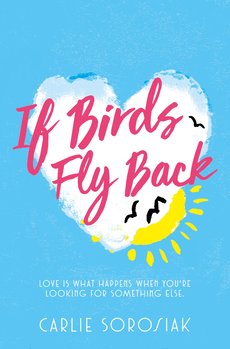 Reviewer:
Ashanti, 14 years old
Recommended age of book:
I think that this book is suitable for ages 13+
Genre:
Adventure, Romance, Drama and Mystery
Ashanti's plot summary:
Linny's sister, Grace, has run away. Sebastian has never known his father. Linny and Sebastian have never met, but they are connected by an obsession with famous novelist and filmmaker Alvaro Herrera. Linny wants to know if Alvaro, who went missing three years ago, can tell her why people leave and why they come back. Sebastian has gone to Miami – where Linny lives – seeking his father, a man whose name he's only just learned. As their worlds begin to collide, Linny and Sebastian might not necessarily get all the answers they're trying to find. But, they definitely get things that are unexpected and they find the most special thing of all.
Ashanti's thoughts on why this book is worth reading:
I think this book is worth reading for many reasons, especially because I came to realise that there are more types of heartbreak than you might think. I like how there are very deep and sensitive topics covered in the book, yet they all have a lightness to them which makes some of the sadder moments a little bit easier to read. 'If Birds Fly Back' is a real page-turner, which reminds you that not everything is as it seems. It's almost as though each plot-twist has a plot-twist! Although it reminded me, in some ways, of a mix of books I've read previously, I would still recommend this book to people who want to read something they wouldn't normally read, because it's highly unlikely you'll find a book quite like this anywhere else. You'll never get tired of it; I know I could read it again and again!
What is the hook for new Readers?
Loved Apple and Rain or Every Soul a Star? Then this book is perfect for you.
Find out more about If Birds Fly Back here
.
Fancy having a stab at a review yourself over the holidays? Go to the Teen Reviews page to sign up and we'll see whether we have a book that matches your interests available.
Similar Posts
Our final teen reviews for the September offer, this time from Feranmi, Sam and Eva. Carry on reading to discover what the three of them thought about their YA reads.

Our second instalment of Teen Reviews for the September offer. Keep reading to find out what Izzy, Charlie and Keira made of three of our latest YA reads!

Read below to find out what Olivia, Henrietta and Angel thought of three of our favourite YA books from our September offer. A big thank you to all three of you from the Scholastic Marketing team!
All categories