Top picks from our November Book Club!
Every time we launch a new Book Club, we like to pick out some of our very favourite books. It's never easy – we're talking a lot of great books here – but to get you started, here are six books we're especially excited about, sorted by age range so you can shop quickly and easily.
Mini – 0-6 years
Humans love Christmas! But do cats? Find out in this charming festive story about a best-loved family pet. Everyone knows Christmas is coming. Everyone, that is, except Mog. No one has warned her about it, and she's completely baffled by all the fuss.
Uh-oh! Love Christmas? Hate Brussels sprouts? Mean, green Sproutzilla is on the rampage – and he's headed straight for Santa! It's very merry YUCK! OK: hands up if you don't like sprouts. Here's a secret: nor does Jack, the hero of this story.
XD – 7-11 years
Revolting Rhymes with FREE Revolting Rhymes Mini Joke Book
Even more revolting – now with FREE disgusting jokes! Rhyme, laugh and shudder at this gross-out fest of fun. Hungry wolves, wicked stepmothers and beastly children. Beware: these rhymes are not the charming fairy tales you know and love from nursery school.
Diary of a Wimpy Kid #11: Double Down
It's finally here – the next installment from one of your favourite series! Today: Yawnsville. Tomorrow: Hollywood! Say hello to Greg Heffley: hotshot movie maker! Your favourite wimp is under pressure of that dull old parental kind. (Zzz.) His mom thinks video games are turning his brain to mush. She wants him to lose his game console and find his creative side. Scary…
Teen – 11+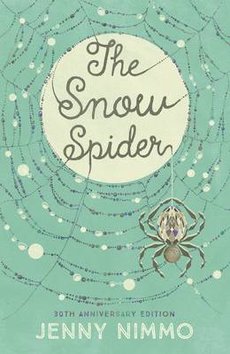 Snowy magic! Pure wintry delight: break out the woolly mittens and hot chocolate. A gorgeous tale of magic and mystery in the brooding Welsh mountains. It's been four years since Gwyn's family fell apart, when his sister Bethan vanished. But on his birthday, his Nain brings five strange gifts which will reveal another gift – inside him.
Fantastic Beasts and Where to Find Them: Magical Movie Handbook
This handy guide highlights all your favourite characters, locations and magical moments featured in the film! Make sure you grab your copy before you go to see Fantastic Beasts at the cinema – and if you're anything like us, you'll be so excited to get another glimpse at the wizarding world!
Similar Posts
After the Childwise 2016 report published yesterday highlighted that parents spend £8 on books for their preschool daughters a month but only £6 on their preschool son's books, we asked parent of a pre-schooler and digital…

Lisa Thompson, author of superstar bestseller The Goldfish Boy, is sharing her 5 favourite children's books from your January Book Club. Read on to find fantastic new fiction and an all-time classic!

Ofsted has provided a new, curriculum-focused framework. But what does this mean for education and how can schools prepare?
All categories