12 days of Christmas gift guides: 12 books for 4-7 years

We're on a mission to make your Christmas shopping as stress-free as possible! For the next twelve days, we'll be sharing a gift guide each day – so you're guaranteed to find the perfect book for every little reader, regardless of their age, reading level or interest.
You'll be able to get 20% off every book in that day's gift guide, but for one day only – so make sure you don't miss out! We'll also be giving away one top pick on Facebook and Twitter each day too, so head over now to enter.
Our digital marketer Hayley picks her favourite books to fire up the imaginations of those new and emerging readers this Christmas!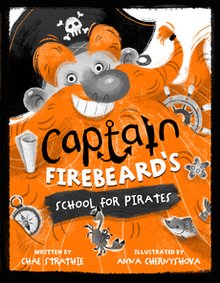 1. Captain Firebeard's School for Pirates!
A wonderful imagined world where children get to go to school to learn to be a pirate – jealous! My daughter and I really enjoyed the tale of Tommy's first year at pirate school. Perfect subject matter for reluctant readers, too.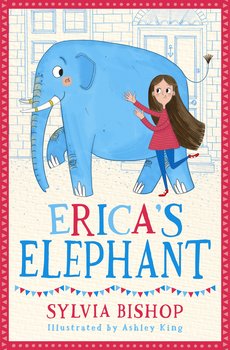 A gentle tale about a plucky parent-less girl who gets sent an elephant by her Uncle Jeff and how they become firm friends. My 6 year old was enchanted. (Look out for The Bookshop Girl, Sylvia Bishop's new book due out March 2017.)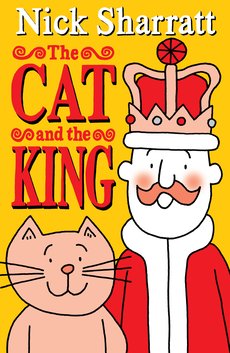 A deceptively simple story of a King and his cat servant forced to downsize when their castle is accidentally destroyed by a fire breathing dragon. Kids will be gripped to the page and laughing-out-loud as this King and his cat adjust to their new, ordinary life in the suburbs.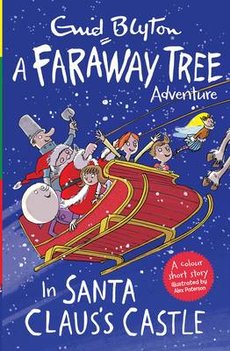 4. A Faraway Tree Adventure: In Santa's Claus's Castle
The Faraway Tree series has been a real trip down memory lane for me as I remember how exciting the world of Moonface, Silky and Saucepan seemed to me when I was my daughter's age. A perfect Christmas story.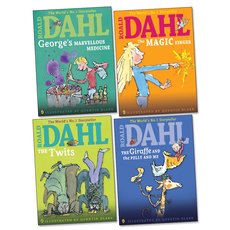 If you're looking for their ideal first venture into the wonderful worlds that Roald Dahl created, these colour editions are a brilliant introduction for new fans. The full unabridged Dahl stories you love are here in all their glory and the books are packed with loads of Quentin Blake's delightful illustration. It's really the perfect combo.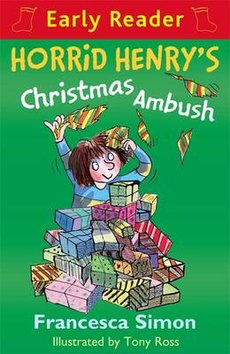 6. Horrid Henry's Christmas Ambush
Now I confess, as a parent, I've always been slightly unsure about Horrid Henry because, well, he really is so horrid! But what can you say when kids just LOVE him (and love reading about naughty children in general)? I'm now a fully signed-up member of his [massive] fan club, and these colour readers are great for first independent reading.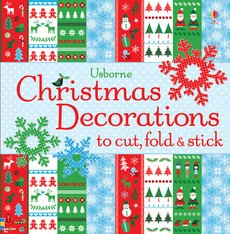 7. Usborne Christmas Decorations to cut, fold & stick
Hours of fun in a book! For anyone not terribly 'crafty' (like me), a book like this, which only requires a pair of scissors and sellotape, is a godsend. Everything else you need, from templates to the paper itself, is already included. Get them reading the instructions as part of the activity and they'll never realise they're also sort of learning.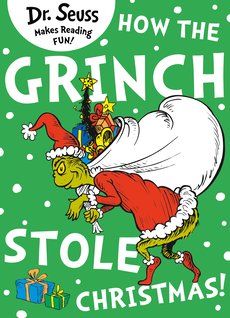 8. How the Grinch Stole Christmas
I can't rave about Dr Zeuss enough. His books are timeless. Nuts enough to keep children enthralled, and so perfectly rhymed that it's a delight for me to read as a parent, and simple enough for them to make great first readers, too. For this age range, this is their Scrooge equivalent. Read on repeat from 1st-24th December to get everyone in the Christmas spirit!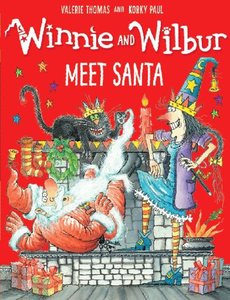 9. Winnie and Wilbur Meet Santa
There's something about Winnie and Wilbur that just strikes a chord with children. The artwork is detailed and clever, and the stories are off the wall. What happens when Winnie meets Santa is totally unpredictable, and I couldn't resist sneaking this one onto the list! And if you want something to stretch an older Winnie fan, then check out the brilliant fiction paperbacks pack here.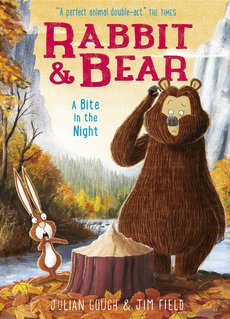 10. Rabbit and Bear
This was one of the best reviewed books of 2016 with a brilliant team behind it (including Roald Dahl prize-winning illustrator Jim Field). The first in a new series, this beautifully written but suitably irreverent tale of two animal friends is set to become a modern classic.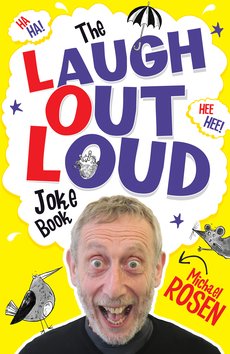 For your own sake, stick this in their stockings so on Christmas day you can enjoy a better quality joke than their usual self-made attempts (my daughter: Knock, knock! Me: Who's there? My daughter: Mr Poo-head – cue gales of laughter. Sigh.). What's more, getting them to tell you jokes read from this book is just another smart way to get them reading without even trying. It's a win-win!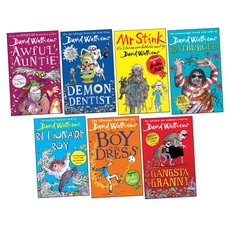 My daughter is in Year 2 and their class read this term was Demon Dentist. I confess it was my first experience of the current king of kids' books – but it clearly captured her imagination and was a rollicking good read. So, my final choice is this brilliant value pack. It's what will be under our tree this Christmas and I reckon it should last us at least a few weeks into 2017!
If you're reading this on 3rd December, add any of these books to your basket and your 20% discount will be automatically applied!
Make your Christmas shopping mean that little bit more and help us #GiveABook back to schools this year. By buying your books from us, you'll be helping to expand your children's school library, as you get 20% of your order back in free books for any school or nursery of your choice. If you're looking for some present inspiration, take a look at our Christmas Gift Guide 2016 – it's packed with the latest releases, ultimate classics and perfect Christmas stories to share over the festive season.
We'd love it if you'd help us spread the word so we can give even more free books to your school! Join the conversation on Twitter, Facebook and Instagram#GiveABook and tell us which books you'll be sharing this festive season. We'll be picking our three favourite suggestions and donating a book-laden sack worth £50 to the school or nursery of your choice, so it's time to get sharing!
Similar Posts
We're on a mission to make your Christmas shopping as stress-free as possible! For the next twelve days, we'll be sharing a gift guide each day – so you're guaranteed to find the perfect book for every little reader,...

In this gift guide for the 0-7s we try to find new books to match to the youngest readers in your life…

This month is Black History Month – a time to celebrate the contribution made to our society over many years by the African and Caribbean communities.

To help you teach children about this important time, we've put…
All categories