12 days of Christmas gift guides: 12 books for 0-3 years

We're on a mission to make your Christmas shopping as stress-free as possible! For the next twelve days, we'll be sharing a gift guide each day – so you're guaranteed to find the perfect book for every little reader, regardless of their age, reading level or interest.
You'll be able to get 20% off every book in that day's gift guide, but for one day only – so make sure you don't miss out! We'll also be giving away one top pick on Facebook and Twitter each day too, so head over now to enter.
First up, our top twelve picks for kids aged 0-3 years, from our digital marketeer Jo Galvin.
For a child anywhere between 0 and 1 year old, Christmas often passes by in a blur of toppled Christmas trees, must-eat wrapping paper and an array of costumes complete with how-fast-can-you-pull-them-off hats. But by year two, and certainly year three, the festivities really come into their own.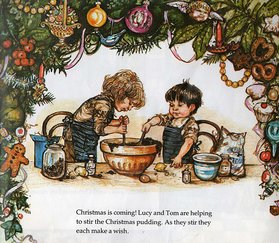 Watching children count down to Christmas for the first time is such a joy, and there are so many beautiful books which set the scene. I have a wonderfully dog-eared old copy of Lucy and Tom's Christmas, which I return to each year, I'm certain you can smell the warmed spiced fruits coming out of the page.
What are your favourites?
Here's my pick of the best 12 for 0-3s: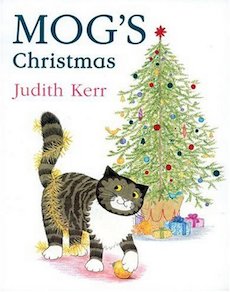 Many a toddler (and parent!) will sympathise with Mog's bewilderment at all the noise and change that Christmas brings.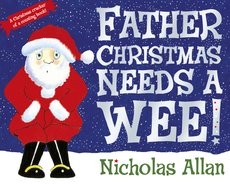 2. Father Christmas Needs a Wee!
Fresh from the delights of potty training, this age group loves nothing more than a bit of toilet humour. After enjoying all the drinks the children have left for him, Santa is desperate to get home to Lapland!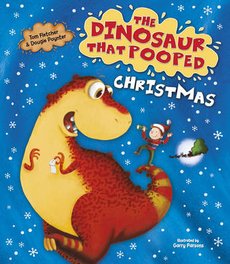 3. The Dinosaur That Pooped Christmas
See above! Dinosaurs, Christmas and Poop – a winning trilogy.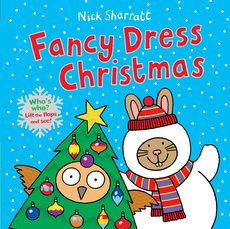 A firm favourite in our house, discover who's behind the Christmas costumes with some brilliant lift-the-flap fun.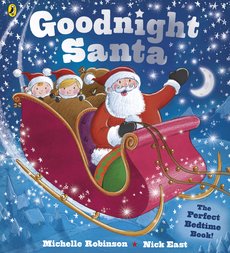 A beautifully told rhyme which joins Santa on his busiest night of the year. They'll be reciting it off by heart before Christmas is out.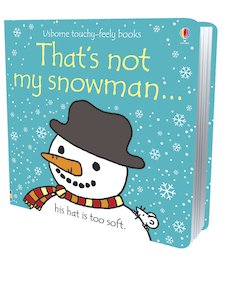 A must-have addition to your 'That's Not My…' collection and wonderful snowman inspiration if you're lucky enough to get snow.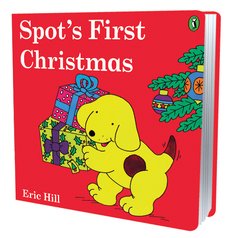 Another for the very young, Spot is a timeless pre-school favourite and this lift-the-flap fun demands to be enjoyed again and again.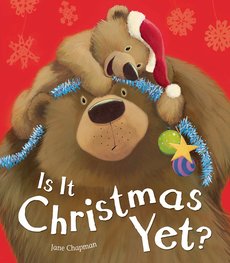 Your little bears will no doubt relate to Little Bear's impatience as he waits for the big day to arrive.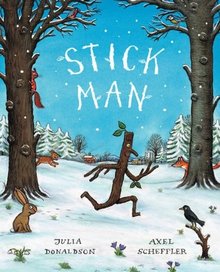 9. Stick Man
Stick Man and his family have found themselves a firm place in many households and after last year's beautiful animation, they're sticking right here in their family tree.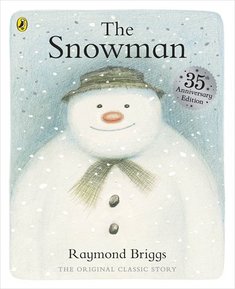 10. The Snowman
Over 30 years old, a generation of parents are now enjoying this childhood favourite with their own children and it isn't tiring one bit.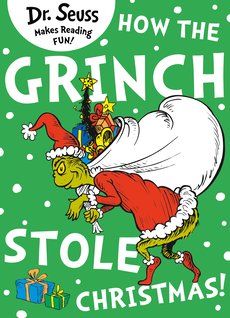 11. How the Grinch Stole Christmas
A longer read, but one that had mine captivated from around two and a half. There's so much to love – the rhyme, the illustrations and not least the message that, "Maybe Christmas", he thought, "Doesn't come from a store. Maybe Christmas… perhaps… means a little bit more!".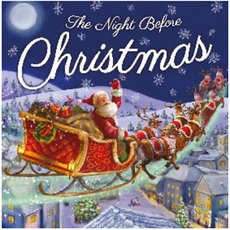 12. Twas the Night Before Christmas
The ultimate Christmas eve read. But if enjoyed on this most exciting of bedtimes, it may need to be read at least ten times, in increasingly sleepy tones, before the excitement gives way to sleep!
If you're reading this on 1st December, add any of these books to your basket and your 20% discount will be automatically applied!
Make your Christmas shopping mean that little bit more and help us #GiveABook back to schools this year. By buying your books from us, you'll be helping to expand your children's school library, as you get 20% of your order back in free books for any school or nursery of your choice. If you're looking for some present inspiration, take a look at our Christmas Gift Guide 2016 – it's packed with the latest releases, ultimate classics and perfect Christmas stories to share over the festive season.
We'd love it if you'd help us spread the word so we can give even more free books to your school! Join the conversation on Twitter, Facebook and Instagram#GiveABook and tell us which books you'll be sharing this festive season. We'll be picking our three favourite suggestions and donating a book-laden sack worth £50 to the school or nursery of your choice, so it's time to get sharing!
Similar Posts
We're on a mission to make your Christmas shopping as stress-free as possible! For the next twelve days, we'll be sharing a gift guide each day – so you're guaranteed to find the perfect book for every little reader,...

In this gift guide for the 0-7s we try to find new books to match to the youngest readers in your life…

Our Spring Book Club has arrived and we want you to #KeepReading with us! So, for this Club, we invite you to join us in sharing a new book each week and reviewing it together to #KeepReading.
All categories