Very Realistic YA: Real Teens. Real Problems

In a YA landscape that was until recently dominated by dystopias and fantasies, realism is finally on the rise. Don't get us wrong – there'll always be space in our hearts for the Katniss Everdeen's and Tris's of the world but right now we're all about real-world teens with real-world problems. The books below have made our hearts ache with love and compassion, and made our sides ache with laughter.
We asked our Teen Book Club Editor, Cesca, for her top picks. Whether you're a dystopia or fantasy fan looking for the next big thing, or whether you couldn't wait for the whole super-girl-with-bow-and-arrow trend to end, we're sure you'll devour these books as wholeheartedly as we have.
21 Proms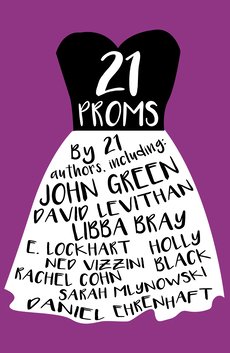 We have to kick this list off with the ULTIMATE realistic YA book – is there anything more real, and ripe for comedy and drama, romance and tears, triumph and tragedy, than prom night? And now 21 legends of YA – including John Green, David Levithan, Libba Bray and E. Lockhart – capture the very essence of prom in 21 short stories. Why live it once when you can do it 21 times?
This book contains mature content.
Ketchup Clouds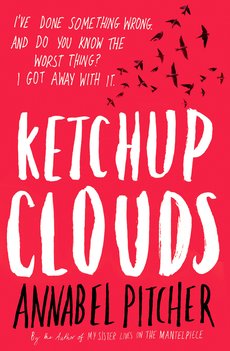 Secrets. Lies. Murder. Guilt. A shocking crime. A dark confession. Ketchup Clouds tells the story of fifteen-year-old Zoe, who has a terrible secret that she can never confess. That is, until she hears of a killer locked up on Death Row in Texas. Like Zoe, Stuart is no stranger to secrets. Or lies. Or murder.
Zoe tells her story in the only way she can – in letters to the man in prison in America. Armed with a pen, Zoe takes a deep breath, eats a jam sandwich, and begins her tale of love and betrayal.
Pitcher is an absolute master of weaving together heartache and humour. It's dark, but there's compassion, humour and honesty packed into every line, which is why we keep coming back for more.
This book contains mature content.
Homeroom Diaries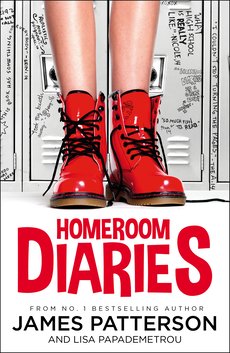 In James Patterson's first highly illustrated 'diary fiction' story for teens, his most endearing and original teen heroine ever proves that everyone can use a helping hand once in a while. Margaret 'Cuckoo' Clarke recently had a brief stay in a mental institution following an emotional breakdown, but she's turning over a new leaf with her 'Happiness Project'. She's determined – along with her misfit band of friends (who call themselves 'the Freakshow') – to beat down the bad vibes of the Haters, the Terror Teachers, and all of the trials and tribulations of high school by writing and drawing in her diary.
Like the other books on this list, Homeroom Diaries deals with some heavy themes with a light hand, making the lives of these teens – and 'Cuckoo' in particular – very accessible and relatable.
This book contains mature content.
Me and Earl and the Dying Girl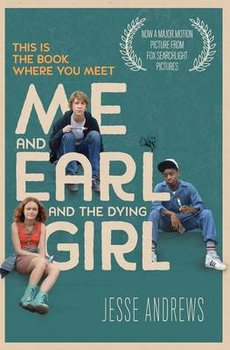 So funny and awkward and just…perfect. Girl with cancer plus two movie-obsessed nerds is a recipe for tears, disaster and way more laughs than you'd expect. Greg is a master of high school invisiblity. He can vanish into any social wallpaper. He has only one friend, Earl. And what's their mega-nerdy hobby? Making movies. Bizarre versions of cult classics that they can quote all the best lines from. (Of course.) But then into the story comes Rachel. She's got leukaemia. About the only thing that could make these boys feel even more awkward than they already do. How can they help? By making a film for her: the Worst Film Ever Made. Which is also a turning point in all their lives. If you liked Fault in our Stars, you'll love this (and even if you didn't, you'll still love this)
This book contains strong language and mature content.
Geek Girl: All That Glitters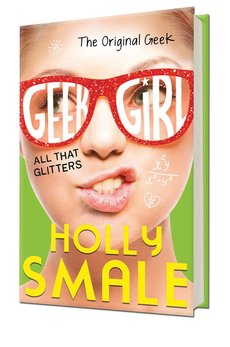 Often seen as a 'light read', the Geek Girl series are actually great at dealing with the everyday pressures of being a teen. Sure, she's got a successful modelling career, but she still has to deal with the everyday battlefield that is school, complete with gossip, rivals and It girls. These books really can pack a punch – just ask Cesca, who cried in every single one.
The Fall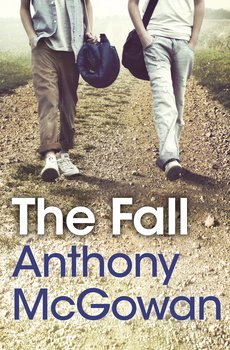 Every word sweats in this taut, brutal tale of bullies and peer pressure. Crazy teachers. Crazy kids. In a school like Mog's, you can't let a weakling drag you down… Mog isn't exactly what you'd call socially gifted, clinging to the social fringe by a fine thread. Luckily, a friendship with the more popular Chris serves as Mog's paddle in this social creek. That is, until Chris befriends total loser Duffy, wrecking Mog's fragile social status…. A shocking story with knock-out impact.
The Baby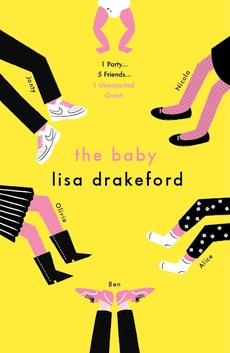 You know the drill. You're at a party with your mates. You need the toilet. You open the door… and your friend is giving birth? Five teens, one baby and lots of secrets! It's just a typical birthday party – until a tiny guest shows up. It's a massive shock – even for Nicola. She's not ready to be a mum! But she's not the only one with troubles. Olivia has her bullying boyfriend, Jonty, to worry about. And Ben is battling his own secret struggles… Unique, amazing stuff from a brand new author so great she's already been shortlisted for a top book prize. Life as you knew it will never be the same after The Baby!
This book contains mature content.
Find more great books over at Teen Book Club.
Similar Posts
With the release of 1989 (Taylor's Version), we couldn't help but recommend the best books to read based on your favourite tracks!

We spoke to Sue H. Cunningham, the author behind Totally Deceased – the brand-new, hilarious, high-stakes YA murder mystery!

Sarah Naughton tells us about her new book, You Better Watch Out, a dark, edge-of-your-seat thriller, out 12th October.
All categories