Scholastic Spotlight: Author Andrew Judge talks about Create Your Own Alien Adventure!
Chris and I grew up in a house filled with brothers and sisters, books and comics, art materials and blank paper. Our dad is a great cartoonist and our mum is an artist too, so it was always easy to find something to draw with or draw on. When not reading Asterix and TinTin books we would make our own cartoon strips and invent silly comics. Chris learned to draw by copying characters from our 2000 AD comics and I used to make up my own Judge Dredd stories.
When we grew up and got proper jobs, we kept on making comics together in our spare time for various magazines in our hometown of Dublin. The subjects were always inspired by our love of comics and 2000 AD: the adventures of a crazy gang of aliens trapped on Earth (The Team) or stories from a futuristic city (Dystopia). So when it came to making our first book together it had to be about aliens and spaceships!
Create Your Own Alien Adventure is the book we wished we had when we were kids: a book you can write and draw on, a book you can rip and fold and tear pages out of. We've made it as much fun as possible while keeping the drawings simple enough so that every reader can add their own mark. We want everyone who reads Alien Adventure to feel like they are making the book with us and end up with a copy that will be unique to them.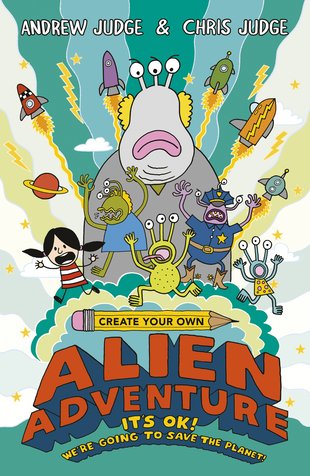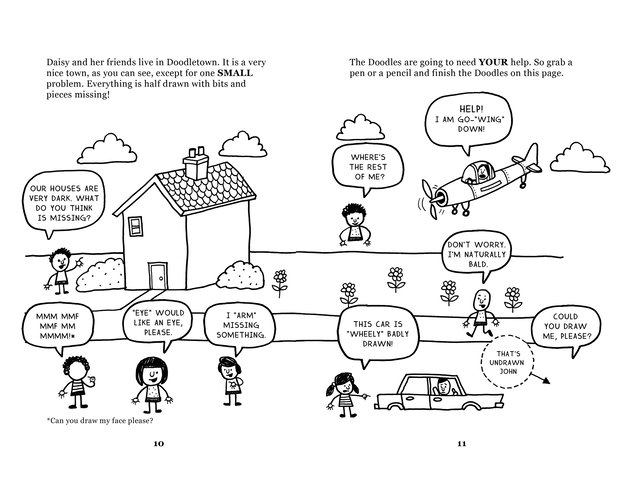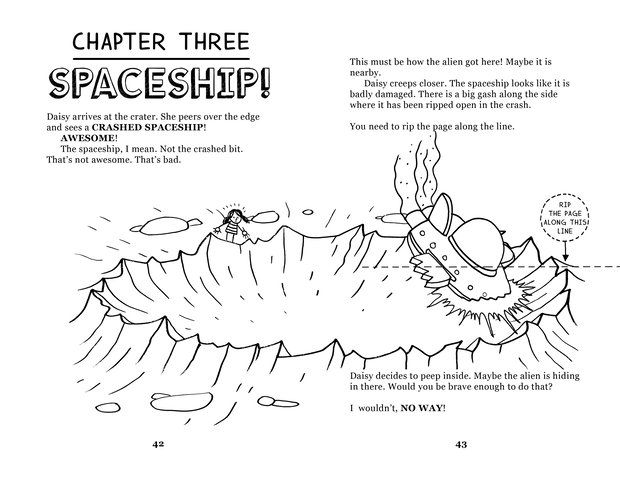 Our next book is called Create Your Own Spy Mission, and is filled with jokes based on all the spy movies we both love, from The Third Man to James Bond, Get Smart and Inspector Clouseau. It is also inspired by one of our favourite books we had when we were kids: the KnowHow Book of Spycraft by Falcon Travis. It was filled with brilliantly funny drawings and great spy tips, secret codes and clues. So when it came to making our own spy book, we have made sure to fill it with as much action-packed fun as possible. In Create Your Own Spy Mission the reader will get to find clues, solve riddles, make paper airplanes, disguises and binoculars, while helping secret agent Ethan Doodle solve the biggest mystery of them all: Who Stole the McGuffin Muffin Recipe?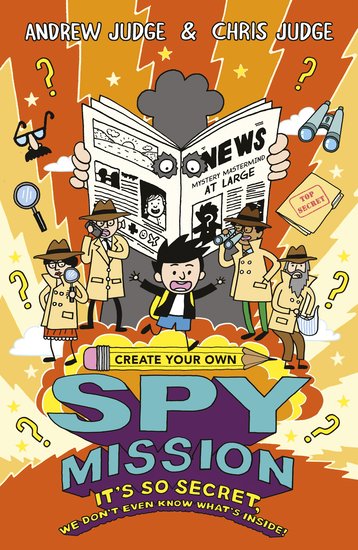 We can't wait to finish Create Your Own Spy Mission and let everyone have a go at making it their own.
Create Your Own Alien Adventure is out now with Create Your Own Spy Mission arriving in April!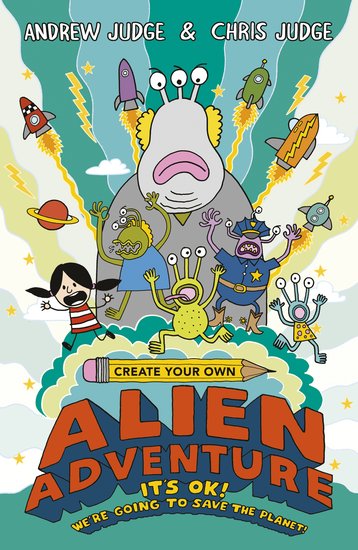 Find Out More!
To find out more information about this epic series visit www.doodle.town where you'll find loads of fun activity sheets, videos and more!
You can also follow us @scholasticuk or @CYODATweets for the latest news about the books!
Similar Posts
We're welcoming Lou Kuenzler, author of the Shrinking Violet, Princess Disgrace, and Bella Broomstick series. Today Lou's joining us on the Scholastic Blog to talk about her brand new book *_My Family and Other…

Today we're welcoming E. L. Norry, author of Voices: Son of the Circus – A Victorian Story, the third instalment in a thrilling new series to reflect the authentic, unsung stories of our past.

Author of The Switching Hour, Damaris Young, is taking part in our author Q&A this month!
All categories