Books to fall in love with this October
Half-term madness hits us this October so get your little ones tucked up with one of our amazing releases this month. Grab them while they're still here!
The Scarecrows' Wedding Gift Board Book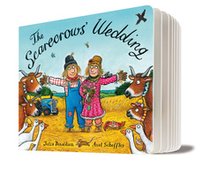 Julia Donaldson and Axel Scheffler's bestselling picture book, The Scarecrows' Wedding, is now available as a chunky board book with a hardback cover.
Stick Man & The Highway Rat Board Book Box Set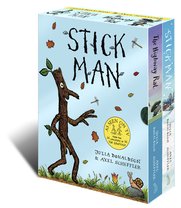 Gorgeous board book editions of Julia Donaldson and Axel Schaffer favourites.
The Stick Man Drawing and Colouring Book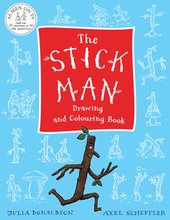 The Stick Family are always busy in their Family Tree. Now you can join in the fun too!
The Tiddler Sound Book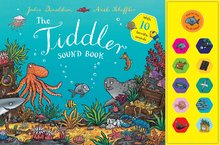 Julia Donaldson and Axel Scheffler's classic picture book, Tiddler, is brought to life as a glorious sound book with ten exciting sounds. Press the buttons to play the sounds as you read along with the story.
Potion Commotion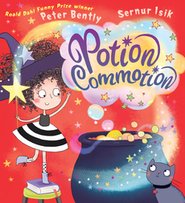 Little witch Betty makes a big mess when she tries her hand at cooking. Into the cauldron goes everything from strawberry jam to slices of ham! But when a hungry dragon arrives on the scene, can Betty's brew save the day?
Prince of Pants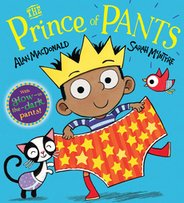 It's Prince Pip's birthday, and he can't wait to choose a pair of pants to wear on his special day. But when he goes to his pants drawer, it's empty! Where have all his pants gone? Could it be that the palace has planned a very special, pants-tastic surprise party?
Robo-Snot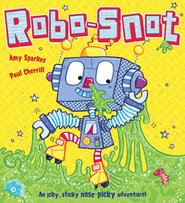 Little Robot has an itchy nose. "AAAACHOOOO!" Out shoots some sticky, stretchy, gooey green stuff, the like of which has never been seen by robot-kind before. Soon Little Robot's snot makes him famous. He doesn't want to share it with anyone, but, just as he realises there is such a thing as too much snot, all of the other robots start sneezing too!
The Snow Princess and the Winter Rescue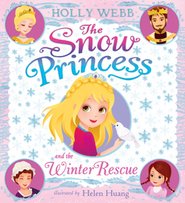 Following on from THE SNOW PRINCESS, comes an enchanting new winter's tale from bestselling author Holly Webb, perfect for snuggling up with in the wintry evenings.
When Santa Came To Stay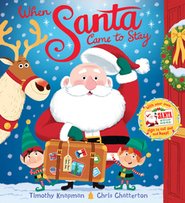 When Santa's house explodes, he comes to stay with an ordinary family before Christmas. But Santa is NOT an easy houseguest – he destroys the house and almost ruins Christmas! Can Santa fix everything in time for Christmas?
Scholastic Early Learners: First 100 Touch and Lift: Animals, First Words, Things That Go and Scholastic Early Learners: Write and Wipe: Counting & Learn to Write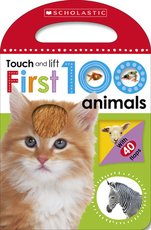 An exciting new series of early learning novelty board books that combine Scholastic's strength in learning with beautiful photography and clear designs to stimulate early learning. Packed with sturdy flaps to lift and tactile areas to touch, these interactive books are perfect for curious little ones to explore!
Shopkins: A Merry Shopkins Christmas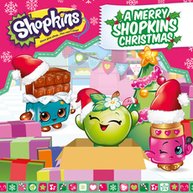 Christmas comes to Shopville! This adorable book tells an all-new holiday story set in the wonderful world of Shopkins™, featuring the exciting adventures of Apple Blossom, Cheeky Chocolate, Kooky Cookie, and their friends.
Trolls: Junior Novelization and Follow Your Art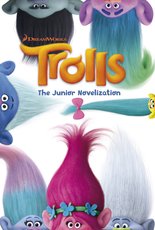 Big hair! Big laughs! The epic story of the loveable Trolls who've made crazy rainbow hair utterly cool. The merry Trolls always have a dance in their step and a happy song on their lips.
LEGO® Pop-Up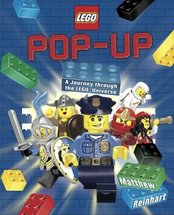 The first EVER pop-up book from LEGO, by NY Times bestselling paper engineer Matthew Reinhart! Part book, part comic strip, all fun, this is the ultimate collector's item for LEGO fans. This one-of-a-kind book is positively bursting with humour and interactivity!
LEGO

®: The Big Book of Everything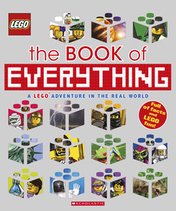 "The Book of Everything," takes on the biggest subject of all: our world and everything in it! There's a whole world of information inside on almost every subject under the sun, from science to technology, from history to geography to popular culture.
Baker Street Academy: Sherlock Holmes and the Disappearing Diamond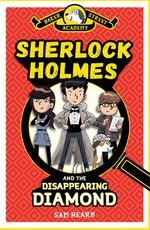 John Watson has barely settled into his new school, Baker Street Academy, when his teacher announces a trip to one of London's top museums, home to the world's most famous jewel. But it's been stolen! When police catch the thief it seems the case is closed. Can Sherlock Holmes uncover the mystery behind this extraordinary gem?
Bella Broomstick 3: Halloween Havoc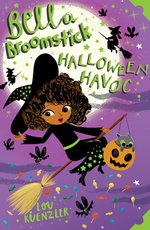 The third title in a delightful witchy series, full of themes of friendship and fitting in. It's Halloween and Bella can't wait to do ordinary non-magic things – like carve a pumpkin and go trick-or-treating with her friends. But when wicked witch Great Aunt Hemlock decides to pay her a visit, things get spooky.
How to Catch a Witch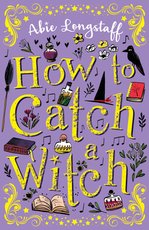 Charlie and her family have moved from the big city to a small country village, and everything feels wrong. Their cottage is old and creepy. Anxiety about her new school is causing Charlie's stutter to return. And the villagers are just plain weird. Not least, Agatha, who may not have a broomstick or a cauldron, but is definitely a witch…
Foxcraft 2: The Elders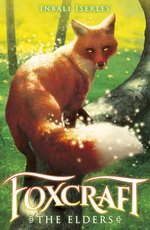 Full of heart, fantasy, and adventure, the FOXCRAFT trilogy follows Isla, a young fox whose world is shattered when her family suddenly vanishes. The forest is a treacherous place for a fox cub, but Isla is talented in foxcraft – ancient arts of cunning known only to her kind. Skilled though she is, Isla's grasp of foxcraft is still new. But she's not alone.
Ghosts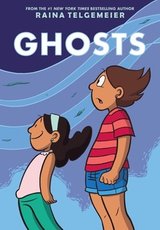 From award-winning graphic novelist Raina Telgemeier comes a new story about family, friendship and hope. Cat and her family are moving to the coast because her little sister, Maya, is sick. Cat isn't happy about leaving her friends, but she must figure out how to put aside her fears for her sister's sake – and her own.
Tom Gates: DogZombies Rule (For now)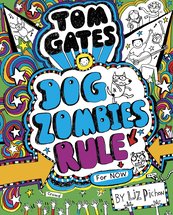 Tom's out to PROVE that he's king, by making DogZombies the BEST BAND in the WHOLE WORLD! How hard can it be? He just needs to: 1) write more songs. Not about teachers. 2) Make a SPECTACULAR music video. (Easy-peasy.) 3) Get some sleep. 4) Annoy Delia. Nothing to do with DOGZOMBIES, but always FUN. 5) Get to the top of the charts and make the whole planet WORSHIP DogZombies.
Scholastic Classics: Ghost Stories, Kidnapped and The Tenant of Wildfell Hall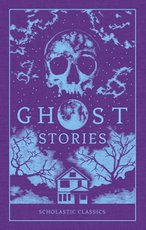 Ghost Stories is a collection of spooky spine chillers perfect for reading around the fire as the nights draw in. Kidnapped is a classic tale of adventure from the master of the genre, Robert Louis Stevenson. The Tenant of Wildfell Hall blends feminism, romance and mystery in this second and final novel by the Anne Brontë
The World of the Hunger Games: The Official Colouring Book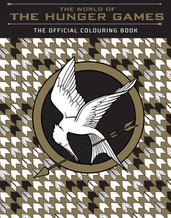 From flamboyant Capitol fashion to the wild, earthy textures of the unforgiving arena, the world of the Hunger Games is rich with stunning imagery. Let your imagination run free and colour your way through all four Hunger Games films.
Shadow Magic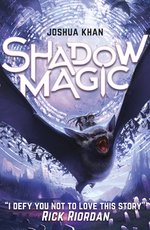 When 13-year-old Lilith Shadow, ruler of House Shadow, is nearly poisoned by a ruthless and unknown assassin, she and Thorn, a peasant boy, embark on a dangerous quest to save Gehenna, a weird and wonderful land of haunted castles, mysterious forests and an unforgettable giant bat. Together they must unravel a twisted plot of betrayals, pride and deadly ambition.
Chasing Danger 2: Mystery at the Ice Hotel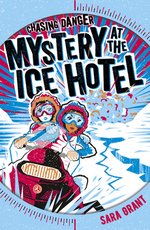 Mackenzie and Chase are having in the icy wonderland of the Arctic Circle until guests start to go missing from their secluded Ice Hotel. Mackenzie and Chase must figure out who's behind this horrible scheme before they become the next human icicles.
Finding Black Beauty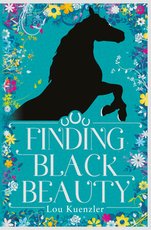 Told from the point of view of a young girl who masquerades as a boy in order to become a groom, this is the other side of the classic horse story BLACK BEAUTY. Aspiring groom Jo comes to love Beauty and when they are separated she travels to London to find. A sweeping tale of a young girl and her love for a horse, and the circumstances that divide them.
The Inventory 2: Gravity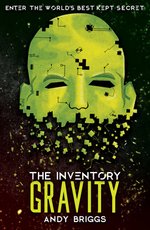 In this action-packed sequel to Iron Fist, the nefarious Shadow Helix organization has possession of Newton's Arrow, a super-advanced gravity weapon stolen from the Inventory. It's up to Dev and his friends to get it back, and they follow its trail all over the world. But as they get close, they uncover disturbing truths about the past.
Horrible Geography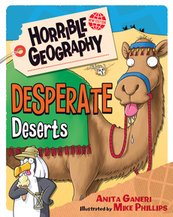 Step onto the scorching sands of DESPERATE DESERTS and fly out to far-away shores in WILD ISLANDS. With a brand-new cover design, format and inside look for 2016, it's geography with even more gritty bits left in!
Horrible Christmas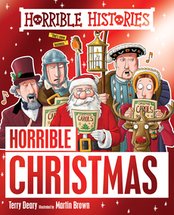 HORRIBLE CHRISTMAS is filled with all the festive facts every HORRIBLE HISTORIES reader wanted to know, but were too stuffed full of mince pies to ask!
This is a Horrible Book of Foul Facts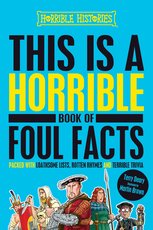 THIS IS A HORRIBLE BOOK OF FOUL FACTS serves up all the dreadful details of horrible history you'll ever need to know – from rotten Roman graffiti to terrible teacher tortures and rude royal nicknames, the foul facts are all inside.
Harry Potter: Cinematic Guide Boxed Set & Hogwarts Yearbook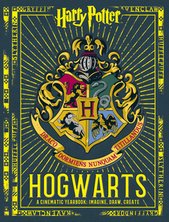 Relive all the magic of the wizarding world with this hardback boxed set featuring your favourite characters, scenes and quotes from all eight movies! Featuring the Cinematic Guides for Harry Potter, Hermione Granger, Ron Weasley and Albus Dumbledore. (Can be bought separately). While the Hogwarts Yearbook is packed with fun activities and pictures from the eight Harry Potter films, including an 8-page fold-out Hogwarts Diary and full-page character posters.
To find out more about these and other brilliant books follow us on Twitter and Instagram, or like our page on Facebook
Similar Posts
We're welcoming Lou Kuenzler, author of the Shrinking Violet, Princess Disgrace, and Bella Broomstick series. Today Lou's joining us on the Scholastic Blog to talk about her brand new book *_My Family and Other…

Today we're welcoming E. L. Norry, author of Voices: Son of the Circus – A Victorian Story, the third instalment in a thrilling new series to reflect the authentic, unsung stories of our past.

Author of The Switching Hour, Damaris Young, is taking part in our author Q&A this month!
All categories