Best books for David Walliams fans!
If your children or pupils love David Walliams' laugh-out-loud books, we have some brilliant suggestions for them whilst they're waiting for his new book!
Put together by chartered librarian Sheila Woods and as part of our collection of reading lists for children and teens, any of these nine books will make the perfect next read for David Walliams fans.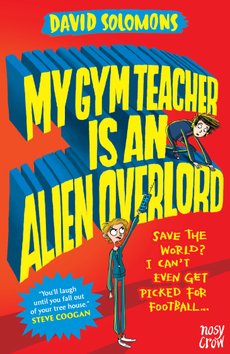 My Gym Teacher is an Alien Overlord by David Solomons
Aliens in gym teacher disguise want to attack Earth. We need a hero! Instead, we've got Luke. (Uh-oh.) He's equipped with a burning sense of injustice, a new pair of shoes and – well, that's about it.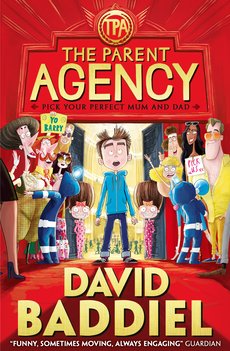 The Parent Agency by David Baddiel
Every kid knows that parents can be really annoying. So what if you got to choose yours? Just imagine: not the boring, whining grump-bags you were born with. But the super-chilled fun ones you deserve. Your wish is about to come true…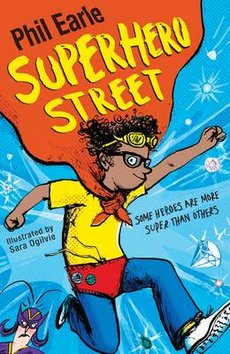 Superhero Street by Phil Earle
Who needs the A-list? Say hi to the Z-list superheroes: Mouse, Skidmark, Vortex and the rest. Fighting crime – one massive laugh at a time.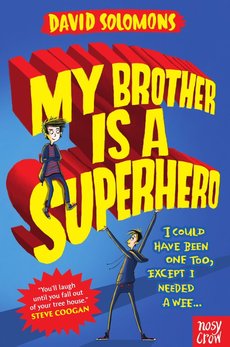 My Brother is a Superhero by David Solomons
NOT FAIR! What's more annoying than a dumb big brother? One with superpowers. How sucky is that? Luke has always loved superhero comics. His brother Zack couldn't care less. And now ZACK has special powers!!!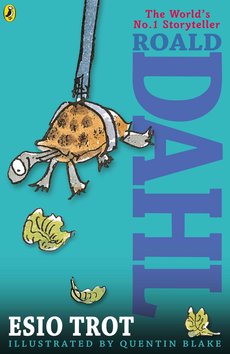 Shy Mr Hoppy, a retired bachelor, harbours a secret passion for his neighbour: the lovely Mrs Silver. Sadly, she lavishes all her affection on Alfie, her pet tortoise! So Mr Hoppy dreams up a brave and wild plan to win the love of his lady.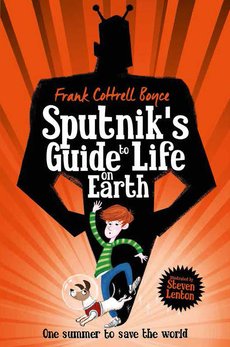 Sputnik's Guide to Life on Earth by Frank Cottrell Boyce
When Prez answers the door to Sputnik, a small alien wearing a kilt swaggers in. And what do Prez's foster family do? Pat his head and give him doggie-treats!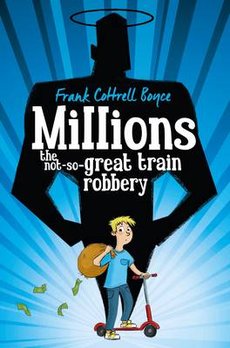 Millions by Frank Cottrell Boyce
It was a one-in-a-million chance. A bag crammed with cash comes tumbling out of the air and lands right at Damian's feet. Suddenly the Cunningham brothers are rich. Very rich. They can buy anything they want. There's just one problem—they have only seventeen days to spend all the money before it becomes worthless.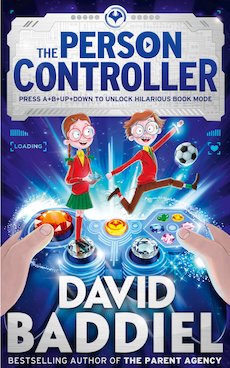 The Person Controller by David Baddiel
This magic console turns daily life into a cool game starring YOU. Could ordinary life ever be as fabulous as battling hostile mobs in Minecraft? Or fighting evil in Plants vs Zombies? Yes it can – when you own a Person Controller!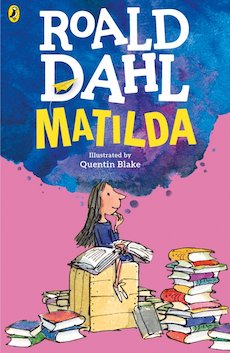 Just like the author of this book, Matilda is a genius. She's only five years old, but her mind is colossal. She loves to learn and has read all the great classics of literature. Sadly, instead of being proud, her horrible parents call her an ignorant liar. School is hardly any better. The vile head teacher, Miss Trunchbull, always picks on her. But they forgot one thing: you should never, ever try to bully someone as smart as Matilda…
We're always adding to our reading lists – take a look here to see our latest essential reading lists.
Similar Posts
As of September 2016, put your Scholastic Rewards towards books and resources from our current leaflets, Schools Catalogue, or online shop – AND brand-new educational books and resources.

Every Book Club, our experts pick out the books we think you'll really love and include them at a special price – they could be well-established classics loved for generations, or more modern reads that have acquired…

Every time we launch a new Book Club, we like to pick out some of our very favourite books. It's never easy – we're talking a lot of great books here – but to get you started, here are nine books we're especially excited…
All categories