Who was Mary Glasgow?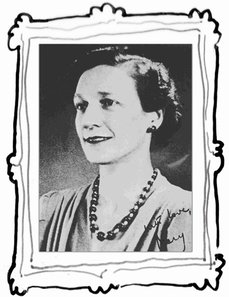 You may know Mary Glasgow Magazines as a range of fun language-learning magazines for teenagers, but what about the face behind the famous name?
Languages played a part in Mary Glasgow's life from a young age, when she picked up French from her neighbours' children. Her love of languages grew and grew and, after living in Paris for a year, she decided to study modern languages at Oxford University. However, the contrast between the vibrancy of Parisian culture and the "hotchpotch" university course that focused on phonetics and morphology left Mary disenchanted with her studies.
Mary Glasgow's disappointment in Oxford's languages course, as well as her experiences teaching English abroad, led her to form a unique approach to language-learning. She found that her students were discouraged by being told off for small mistakes such as verb endings that even native speakers made, and that grammar rules were prioritised over engaging young learners.
Mary's chance to revolutionise language teaching came when she became a school inspector in 1936. She observed a series of dull lessons, attended by disengaged pupils chanting verbs and learning phrases from textbooks. Mary decided to try an experiment, replacing rigorous grammar lessons with a course in conversation, songs and references to cookery, sport and fashion. When she returned a month later, the class were playing French songs and using authentic vocabulary by pretending to be in a French restaurant!
From this success, Mary Glasgow Magazines were born. Mary began her publishing adventure in 1957, starting with two French magazines and one German. The magazines were an instant success, and the company went on to develop the current range of 16 magazines – for learners of English, French, German, and Spanish. And what happened to Mary herself? She retired in the 1970s, after purchasing a small château in France and qualifying as a pilot!
Similar Posts
Our ELT Readers are a series of graded readers for English learners. Featuring best-loved stories and characters, they are a great way to inspire your students.

Our Popcorn ELT Readers are a series of low-level, graded readers aimed at students in the early stages of learning English. We believe that learning English should be fun, so every Reader is based on a popular film, TV…

English Language Teacher Martin Wilson looks at how various external forces have impacted on the state of ELT in the UK.
All categories