Our top picks for Father's Day!
We've picked out some of our favourite books featuring dads to celebrate this Father's Day.
Daddies are Great!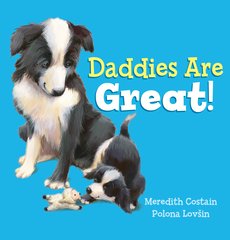 A heart-warming picture book about the special relationship between fathers and their children. The warm and lively rhyming text touches on the everyday events of family life – bedtime stories, cuddles and shoulder rides – while the gently humorous illustrations show different breeds of dog in adorable poses.
Buy the book here
Daddy's Little Star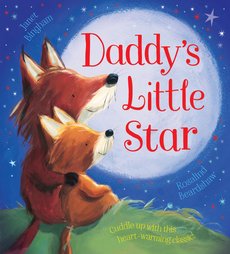 Little Fox is walking in the woods with Daddy, playing with leaves from the trees. With its atmospheric twilight setting, this heartwarming tale uses the wonders of the natural world to explore the enduring power of love. Celebrating the special bond between parents and children, it makes a delightfully snuggly, sparkly bedtime treat!
Buy the book here
Download our Daddy's Little Star Activity Sheets here:
Tabby McTat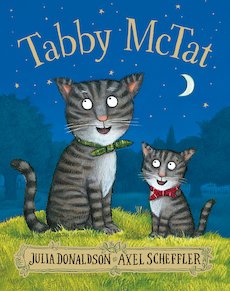 "Me, you and the old guitar. How perfectly, perfectly happy we are. MEEE-EW and the old guitar. How PURRRR-fectly happy we are!" No cat can sing like Tabby McTat, Fred the guitar-playing busker's cat. He loves to sing as people throw coins in Fred's hat! But one terrible day, Fred chases a thief – and the two are separated. Will they ever sing songs together again? From the greatest picture book team in the world comes this delightful rhyming story of music, friendship, fatherhood, loyalty – and cats!
Buy the book here
The Boy, The Bird and the Coffin Maker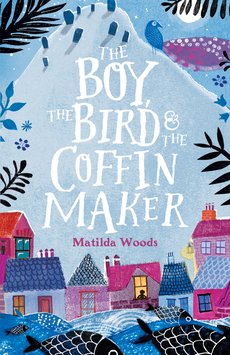 Alberto lives alone in the town of Allora where fish fly out of the sea and everyone knows everybody's business. There he makes coffins for the great and small, but being the only coffin maker in town can be lonely. That is until a little boy and a magical bird enter his life and change it forever.
Buy the book here
The Everything Machine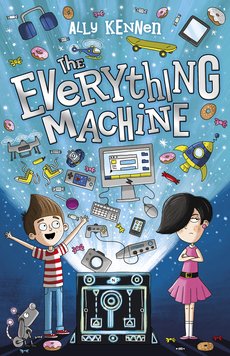 Eleven year old Olly has a very special delivery – a 3D printing machine, stamped with PROPERTY OF M.O.D and BRITISH SPACE AGENCY. WARNING. DO NOT TAMPER, which has magical powers… It has a name, it speaks, and it can print ANYTHING Olly asks it to – a never-ending supply of sweets, a swimming pool in the shed – but what Olly really wants is… his dad, who has separated from his mum and moved out of the family home. Cue the creation of Dad-Bot – he looks just like Dad (on a good day) but is totally chaotic – and his antics tip Olly and co into a heart-racing and heart-warming adventure!
Buy the book here
Download our The Everything Machine Activity Sheet here
Ink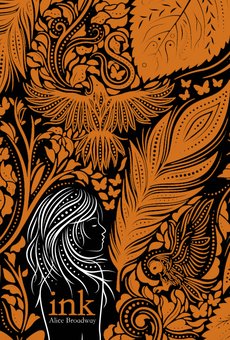 Picture a world where your every achievement, your every failing, your every significant moment, is tattooed onto your skin. When Leora's father dies, she is determined to see her father remembered forever. She knows he deserves to have all his tattoos removed and made into a Skin Book to stand as a record of his good life. But when she discovers that his ink has been edited and his book is incomplete, she wonders whether she ever knew him at all.
Buy the book here
Head over to our Twitter @ScholasticUK for more Father's Day activity including competitions and giveaways!
Similar Posts
Take a look at our list of some of our top recommendations for BAME children's books, all by a diverse range of authors and illustrators and featuring BAME main characters.

As the Easter holidays approach, we've got loads of great new books to keep them occupied over the school break.

We were as excited as the kids queuing beside us to go and see the new Beauty and the Beast film, and it's got us in the mood for more fairytales. Sweeping love stories, horrible villains, heroines who save themselves – if…
All categories