Bring Festivities into Your Classroom

'Tis the holiday season! And that means a struggle to keep students focused on language learning rather than on presents, decorations, and celebrations. But all that extra energy can be great for teaching languages. Here are some ideas on how to translate that festive excitement into excitement for language lessons and bring the holiday spirit into your classroom!
Holiday Food
Your students might be fantasising about turkey whilst feasting on mince pies at lunchtime but those aren't the only foods eaten at this time of year! Different countries (and even different regions!) have various celebrations in December and different snacks associated.
So encourage your students to learn some culture and suggest they have a go at baking some snacks to bring to class. Here are some ideas: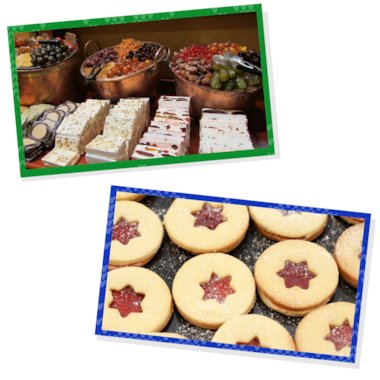 French
: Festive food from France includes
truffles au chocolat
,
pain d'épices
,
Bûche de Noël
and
Galette des rois
.
Spanish: Some of Spain's best seasonal snacks are turrón, polvorón and Pestiños.
German: German Christmas treats involve a lot of spices and flavours. Some festive favourites include stollen, dominosteine and Austrian Linzer
English: ELT teachers can explore English speaking cultures with mince pies, candy canes and Christmas pudding.
Christmas Carols
There's a lot of consensus amongst language teachers that listening and singing to music in another language is a great way to learn it. Why not teach your students some popular holiday songs in other languages?
You could even bring languages together in one assembly or carol service and perform songs from all languages taught at your school!
Many songs are religious so we've tried to highlight which ones these are to make your choice easier: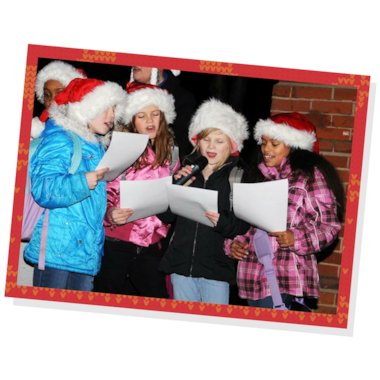 French
: French songs go beyond Frère Jacques!
Non-religious: Une fleur m'a dit…
Religious: Il est né le divin enfant
Spanish: Try these Spanish Christmas songs!
Non-religious: Blanca Navidad
Religious: Mi Burrito Sabanero
German: Did you know many traditional English Christmas songs were originally written in German?
Non-religious: O Tannenbaum
Religious: Stille Nacht
English: There are so many to choose from but these are well suited to English learners:
Non-religious: Twelve Days of Christmas
Religious: Away in a Manger
Seasonal Activities
Sometimes there's nothing better than a good worksheet. Our Resource Archive is full of festive finds including videos and audio tracks! You can subscribe or browse it here.
For now, enjoy a free Christmas resource for each language:
How do you keep your students engaged over the festive period? Share your ideas with us over on twitter!

Similar Posts
Do you teach English, French, German or Spanish? Check out these Christmassy downloads to bring the festive spirit to your classroom!

Check out a few of our favourite idioms in several European languages.

Check out our pick of the best foreign-language tv shows and films available on UK Netflix.
All categories