Five ways to keep kids reading after World Book Day
Here at Scholastic, we love World Book Day. It's an entire day devoted to reading, children's books and the brilliant authors who write them – so why wouldn't we?! And, more importantly, it's a fantastic way to get even the most reluctant reader excited about books.
If seeing your child get excited about reading this World Book Day was a lovely experience, then here are five tips to help you make sure their newfound joy in books continues throughout the year!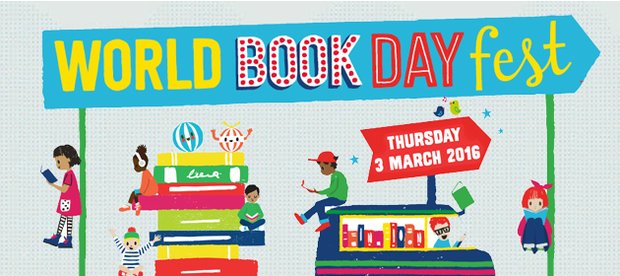 1. Fancy dress fun
The best part of World Book Day? The dressing-up! It may be a bit of a hassle for you, but kids love having the chance to get dressed up as their favourite characters. Try to carry that on at home; you don't need elaborate or time-consuming costumes, just simple props – like a selection of hats, or a pretend sword – that will get their imaginations going.
2. Find their favourites
Series-led fiction – like the Lego books, or the Wimpy Kid diaries – or books that feature a character they already know and love – like Peppa Pig, can help develop the reading habit. That way, it'll be easier for them to immediately identify with what they're reading, and to get them excited about the next one in the series.
3. Free stuff!
We have activity sheets associated with loads of our fiction books, and they're all free and easy to download. They're the perfect way to make the story last that little bit longer, and get your kids learning in a really fun, interactive way.
4. Choosing their own books
Kids don't always get to experience the fun of being able to choose something for themselves; half the excitement of World Book Day is getting those £1 tokens and being able to do whatever they want with them. Ok, so they may not choose the book we want them to read – but their reading preferences is something they have to discover for themselves.
5. Bedtime Reading
It can be difficult to carve out time to sit and quietly read a book with your child– but try to set aside just ten minutes or so to sit with them before bed and read a story. And don't stop reading aloud to them! In our Kids and Family Reading Report, 83% of children across all the ages up to 17 said they loved being read to at home.
Similar Posts
Did you know, if you're holding a Travelling Books or Scholastic Book Fair, your pupils can use their World Book Day £1 tokens?

We are so excited that March is finally here and we can share these exciting new books with you! From epic fantasy adventure in Defender of the Realm to superhero hilarity in Long Arm Vs the Evil Supply Teacher, there…

Mitchell, a Scholastic Book Fair Coordinator, gives us some tips and advice about the Book Fairs and also some information about the role of a Coordinator.
All categories