Follow the #Lollies2018 blog tour!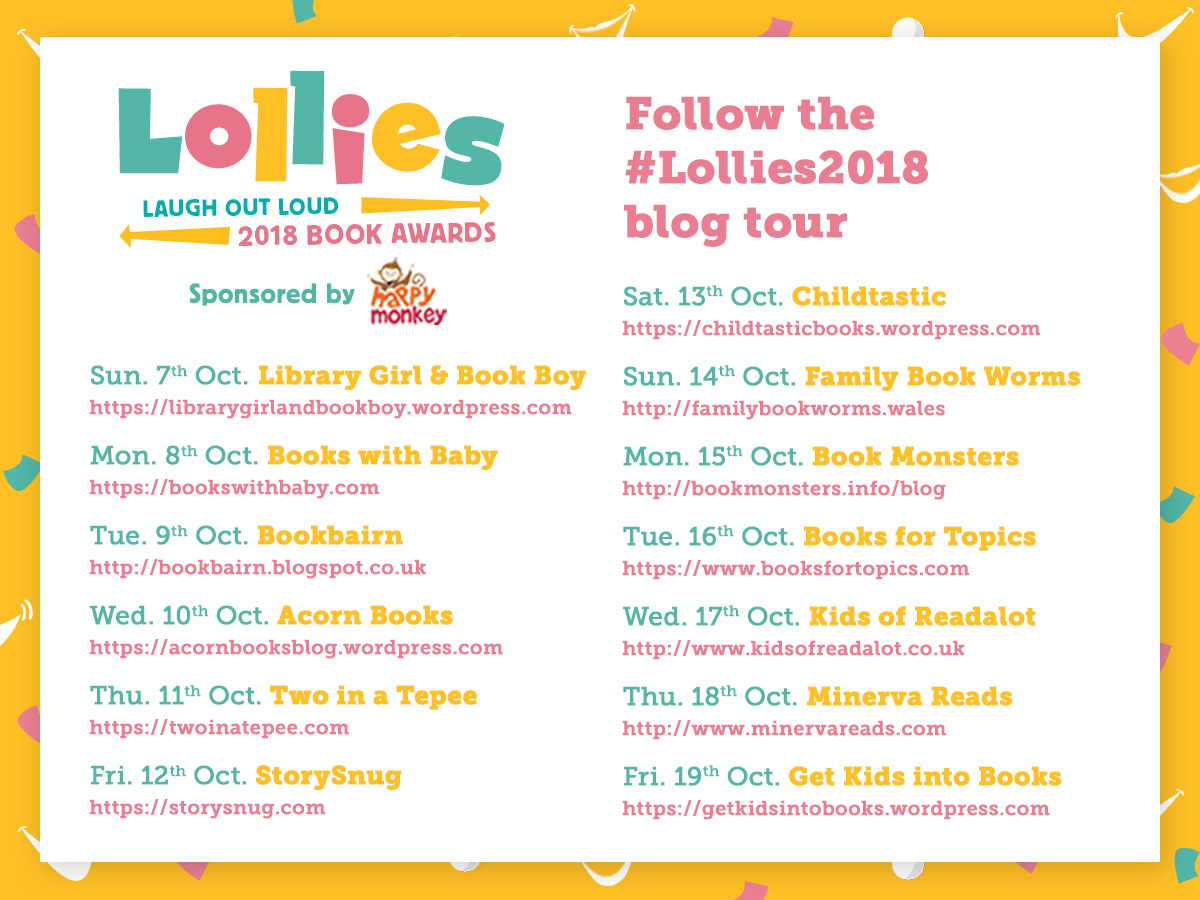 The Laugh Out Loud Book Awards, affectionately known as 'the Lollies', is a fun way of getting children of all ages to enjoy reading for pleasure – and it's bound to give you a giggle too! The awards encourages children to read one of the three age-ranged shortlists (picture books, 6-8 years and 9-13 years) and then vote for their favourite.

To introduce even more people to the Lollies shortlist, we set up a blog tour, where a different book blogger wrote about a different book on the shortlist each day for about two weeks. Here's a round-up of all the brilliant blog posts about the shortlist!


An introduction to the Lollies
Jo Cummins, one of our Lollies judges, is also a blogger, so wrote a fantastic introduction to the awards on her blog, Library Girl and Book Boy. It's a great place to start if you want to find out a bit more about the judging process and the shortlist.


The Picture Book shortlist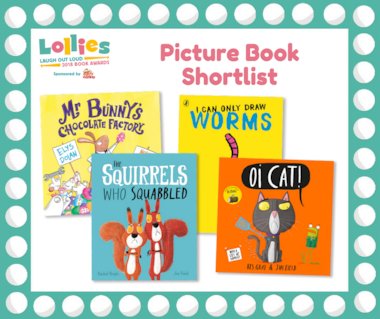 First up was
Oi Cat!
, reviewed by
Books with Baby
. We loved that Baby Bookworm enjoys funny books – they even posted a
full review of the Oi! series
.
Next was
I Can Only Draw Worms
with
BookBairn
, featuring a hilarious drawing lesson with author and illustrator Will Mabbitt.
Acorn Books
posted a great review of
Mr Bunny's Chocolate Factory
, including another drawing tutorial – this time from Elys Dolan.
Rounding up the Picture Book shortlist was
The Squirrels Who Squabbled
, reviewed by
Two in a Tepee
. The post even includes an interview with author Rachel Bright!
6-8 Years shortlist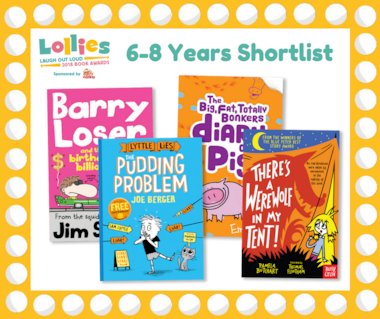 To start off the 6-8 Years shortlist, "Story Snug" interviewed
Barry Loser and the Birthday Billions
author Jim Smith – we particularly liked finding out how he heard about being shortlisted!
For the
There's a Werewolf in My Tent
stop on the blog tour, author Pamela Butchart joined "Childtastic" on their blog and recommended her favourite funny children's books for all ages.
Next was
Lyttle Lies: The Pudding Problem
, for which
Family Book Worms
interviewed author and illustrator Joe Berger.
Book Monsters
interviewed Emer Stamp all about her book, the hilarious
The Big, Fat, Totally Bonkers Diary of Pig
.
9-13 Years shortlist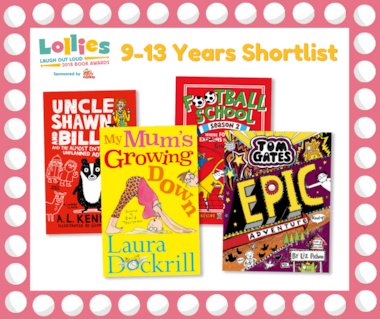 We began the 9-13 Years shortlist with
Football School Season 2: Where Football Saves the World
, reviewed by
Books for Topics
. Authors Alex Bellos and Ben Lyttleton are interviewed all about football facts and their writing process.
Next Alex from
Kids of Readalot
reviewed
Uncle Shawn and Bill and the Almost Entirely Unplanned Adventure
, even getting to ask author A. L. Kennedy several questions!
MinervaReads
told us all about
Tom Gates: Epic Adventure (Kind Of)
and interviewed author and illustrator Liz Pichon, getting to ask her some burning questions.
Finally,
Get Kids Into Books
reviewed
My Mum's Growing Down
and
interviewed author Laura Dockrill
too!
The winners of the Lollies are determined completely by children's votes, whether they're
voting via a teacher, parent or other grown-up
on the Scholastic website, or they're
voting themselves
on the PopJam app. Don't forget to place your vote before 14th December 2018!
Similar Posts
The Laugh Out Loud Book Awards is a celebration of the very best and funniest books for children, voted for by children themselves!

Read below to find out what some of our readers thought of the 9-13 shortlist!

...

The Laugh Out Loud Book Awards is a celebration of the very best and funniest books for children, voted for by children themselves!

Read below to find out what some of our readers thought of the four funny books in the…

The Laugh Out Loud Book Awards is a celebration of the very best and funniest books for children, voted for by children themselves!

Read below to find out what some of our littlest readers thought of the four funny…
All categories