Half-term inspiration and rainy day activities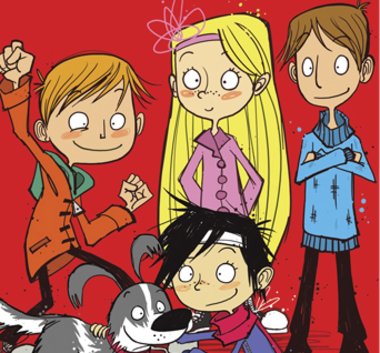 It's nearly time for half term! The coldest, drizzliest part of the school year is almost over, and we've got a week to recuperate without the daily demands of the school run. It is still February though, so you're going to need some ideas to keep the kids occupied inside when it's too chilly and wet to go outside – here are a few suggestions we've come up with for you at Scholastic HQ.
And finally (of course), read brilliant books! We've also put together a list of perfect half-term reads for you (coming soon to the blog) – and we've made sure there's something for every age group.
Similar Posts
Michael Rosen, children's novelist, poet and former Children's Laureate, announced the Shortlist for the inaugural Laugh out Loud Awards ("The Lollies") today – a set of awards created to celebrate the funniest books in…

After months of deliberation by our esteemed judges, we're delighted to announce the shortlist for the inaugural Laugh out Loud Awards ("The Lollies")!

Turn your pupils into published authors with We Are Writers this World Book Day!
All categories