Happy Mother's Day! Celebrating the unsung heroes of children's books
In books as in life, mothers are too often the unsung heroes of the piece – and that's why we love Mother's Day so much, because it gives us a chance to celebrate what a wonderful job they do. We know that we'd be lost without our mums.
To inspire your reading this Mother's Day, we asked some of the mums at Scholastic to tell us their favourite mum from a children's book, and this was the result. Happy reading! And don't forget to head over to our Facebook page tomorrow where we'll be giving away a box of treats for one lucky mum.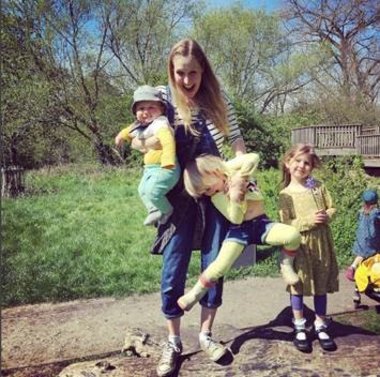 "Alfie's mum is my absolute idol of motherhood, my goddess, my benchmark for a childhood well lived! Embracing the chaos and mess of children, making swimsuits for Bonting the stone, setting up shop with conkers at the end of the garden, always making time for a cup of tea whilst the baby empties the shopping over the floor and wearing excellent sandals at all times. She reminds me to leave the cornflakes drying up on the dining table and get the wellies on and out into the puddles. I just love her."
Jo Galvin, Digital Marketing Manager
Alfie Gets in First by Shirley Hughes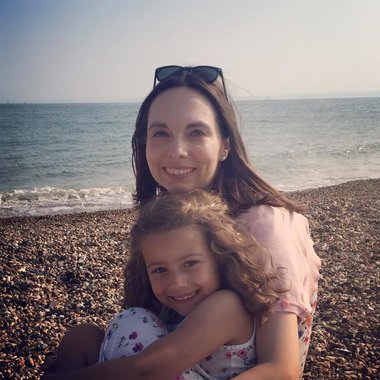 "My fave 'mother' (alongside mummy owl in Owl Babies) is Marilla Cuthbert from the Anne of Green Gables books. ''She looked like a woman of narrow experience and rigid conscience, which she was; but there was a saving something about her mouth which, if it had been ever so slightly developed, might have been considered indicative of a sense of humour." When we first meet her she is only interested in fostering a young boy for help on the family farm but instead she gets sent the glorious bundle of charm and energy that is Anne Shirley.
Marilla isn't a mother and she isn't looking to be one, so when she softens and adapts to the role, we love her all the more. I love the way she is fallible and is sometimes too harsh, memorably by wrongly punishing Anne for taking and losing her broach, but she admits mistakes and apologises. She also spends a lot of time having to tell Anne off whilst trying not to laugh – what parent can't identify with that! She also makes a mean raspberry cordial."
Kate Newport, Product Director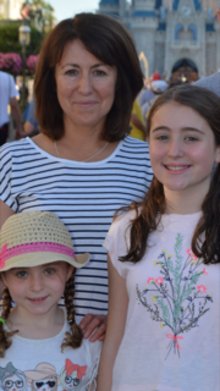 "I love Sylvia and Nana from Noel Streatfeild's Ballet Shoes. They create a loving home despite struggling to find enough money to feed, dress and support the girls. They constantly encourage Pauline, Petrova and Posy to work hard and follow their passions while being kind, honest and fair people. It shows you don't have to have given birth, or even have a brilliant mum role model (as I did) to be the most supportive, encouraging, committed, passionate and loving of mums."
Catherine Bell, Co. Group Managing Director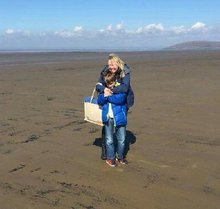 "Mrs Weasley: who else could traverse the joys and tribulations of raising 7 children, ushering each one through Hogwarts while ensuring that every one of them is provided for and attended to (albeit on a stretched budget) and all unequivocally and equally loved. Then finding a little more space in her heart for Harry.
Molly is a woman who tries to make the best of every situation, even when times are tough. She stands as a symbol of the reality of family lives; sometimes there are tears, occasionally stern words and angry rants (the best howler ever) but then moments of uplifting laughter and happiness. But it's the moments of kindness I particularly love… Knitting Harry one of the best home-made Christmas jumpers, offering up ' a spot of breakfast' as she welcomes Harry into her home and ultimately making him feel part of a family – their family. Always ready with a wetted thumb and an encouraging word, the sense of unconditional love, support and warmth radiates from her. Go Molly!"
Yvonne Murphy, Senior Product Manager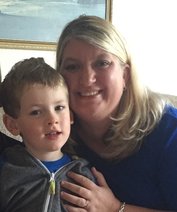 "Jacqueline Wilson always writes such interesting mother figures, and I especially love the mum in her book, Clean Break. Much of the novel focuses on Em's stepfather leaving and the effect that has on the family, and sometimes the mum ends up forgotten – but I love how she always tries to do the best for her kids, even when she's in such a difficult situation herself. It sums up perfectly how self-sacrificing mothers are; and how, even though they get it wrong sometimes, they'll do anything for their children."
Michelle Herlihy, Senior Marketing Manager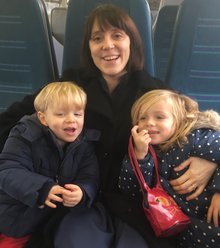 "I love everything about Miss Honey. Her lovely, warm personality, her unfailing belief in Matilda and her classmates, her brilliant teaching skills – but most of all her quiet strength. Even though Trunchbull has tried to keep Miss Honey down all of her life, Miss Honey still has the courage to stand up for what she believes in, and to face Trunchbull in order to help Matilda and the other kids.
My favourite thing about Matilda is how Miss Honey and Matilda's relationship develops – how they learn from and care for each other, and build up each other's confidence. Pure joy!"
Leah James, Senior Editor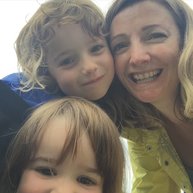 "To me, Mummy Pig is a parenting legend! She's calm, unflappable and rarely grumpy even surrounded by the almost-permanently-horizontal Daddy Pig, slightly-surly egomaniac Peppa and the monosyllabic George. She makes a mean spaghetti, eats plenty of chocolate cake, loves picnics, manages to works from home around George's unhealthy obsession with the Happy Mrs Chicken game; a particular challenge I can relate to. Add to this that she works an orange dress better than Kate Moss ever could, has envy-inducing eye lashes and is happy making a feminist stand at the funfair, I think she's a pretty good role model to defer to in times of need. What would Mummy Pig do? Is something I can often be heard asking…"
Hayley Castle, Digital Projects Manager
If you'd like to read about these brilliant mothers in full, shop all of the books above and more here.
Similar Posts
We've picked out some of our favourite books featuring dads to celebrate this Father's Day.

As the Easter holidays approach, we've got loads of great new books to keep them occupied over the school break.

We were as excited as the kids queuing beside us to go and see the new Beauty and the Beast film, and it's got us in the mood for more fairytales. Sweeping love stories, horrible villains, heroines who save themselves – if…
All categories