Important information for schools in Scotland

Scholastic has been accepted onto the Scotland Excel tender SXL 06-17 for library books, educational textbooks and multimedia supplies, alongside Scholastic published books and resources including the PM Reading Programme (lots 7 and 14).
Scholastic has committed to providing all Scottish schools with a discount on orders that fall under the scope of the tender and to continue to reward schools with 25% back in free books for every order of £10 or more on applicable books. Last year, we gave over £9 million in books to schools in the UK and we're excited to work with Scottish schools to increase this number.
Ordering online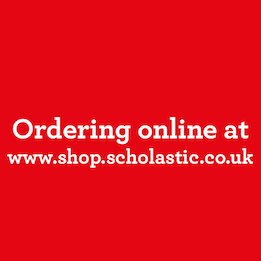 Orders can be placed online at
www.shop.scholastic.co.uk
Add all items you wish to purchase into the basket and proceed to checkout
To claim the discount and to access your unique code, please get in touch using the contact details below. Please note that this discount is only for Scottish schools and will not work for individual use.
Delivery is free and all orders can be invoiced. All you need to do is add a purchase order reference.
Please note that for purchase orders raised at school or local authority level, any discount will be applied to the recommended retail price. Occasionally our catalogues show an 'offer price' where a small discount has been applied to a pack or set of books. Please be aware of this as any orders that come through with incorrect pricing will be held up while we clarify pricing with you or the school.
If you have any queries, or would like to place an order, please don't hesitate to get in touch using the following contact details:
Call us between 8.30am – 5pm on: 0845 603 9091
Fax us on: 0845 603 9092
Email us at: orders@scholastic.co.uk
Write to us at: Scholastic Ltd, Windrush Park, Range Road, Witney, Oxfordshire,

OX29 0YD
Ordering through a Scholastic Education Sales Consultant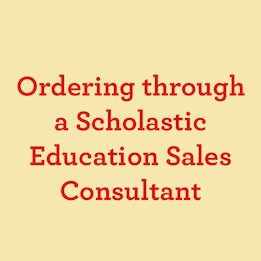 We currently have four Education Sales Consultants working across Scotland, and we know that schools achieve the best value for money when they're able to discuss their needs with us first.
Kalitza is our area manager for Scotland and would be delighted to talk to you. Please email us at consultants@scholastic.co.uk and we'll put you in touch with Kalitza and the team.

Shop now at www.shop.scholastic.co.uk.
Similar Posts
Resource Bank presents our top 50 places to find the best free teaching resources, in collaboration with Collaboroo!

What makes a good assembly? John Dabell shares his top 15 tips to elevate your assembly skills.

Engaging and educational school trip ideas for Primary and Early Years this autumn term.
All categories