Q&A with Juliette Forrest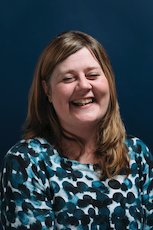 Welcome back to our author Q&As!
Today we're welcoming
Juliette Forrest
, the immensely talented author of
Twister
and, her latest book
The True Colours of Coral Glen
, an astonishingly inventive, spooky and heartfelt story of a girl on a race-against-time, gothic-tinged treasure hunt.
Using only colours from the book tell us how you feel about the release of The True Colours of Coral Glen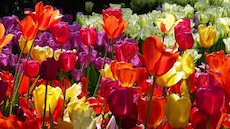 When I think about the release of
The True Colours of Coral Glen
, I feel a mixture of
Dream White
,
Electric Rain-forest
,
Red Riot
,
Bold Grasshopper
,
Deep Ocean
,
Sailor's Kiss
and
Sunshiny Days
. And a little bit of
Amsterdam Tulip
; the colour my cheeks go when I blush.
Coral can see a rainbow of colours not visible to others, where did you get the inspiration for this idea?

The average person can roughly see around 1 million colours. However, there is a condition called
tetrachromacy
, which causes superhuman vision due to a genetic mutation allowing people to detect over 10 million different colours. Research shows it's only females who are
tetrachromats
and they are most likely to have a father who is colour blind. I found this fascinating and loved the idea of a character who could see things nobody else could because of this.
What is the most interesting fact about colour you picked up during your research for The True Colours of Coral Glen?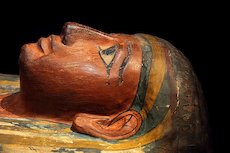 One of my favourite stories is about a paint used in the early nineteenth century called
Egyptian Brown
, which was said to be a rich, brown colour on the palette. It was discovered the hue had been created by using ground up mummies from Egypt. It wasn't until the early twentieth century, artists began to feel squeamish about the colour's ingredients. It was said the Pre-Raphaelite painter Edward Burne-Jones gave his tube of paint a decent burial on learning about its provenance. C. Roberson, a London art store that opened its doors in 1810, finally ran out of
Egyptian Brown
in 1960.
I counted over 200 different colours in the book, how did you come up with all the names and do you have any favourites?
I used to be an art director and that's where my fascination with colours began. I loved the names of paints: yellow was never plain old boring yellow: it was
Luscious Lemon Drops
or
Treasure Island Gold
or
Downy Duckling
or
Tuscan Sun
. Some of the colours in the book exist and some were created to add to the atmosphere or flag up impending danger. I love the name
Stardust Highway
. It's poignant as it is Coral Glen's gran's favourite colour, but it also hinted at the journey she'd make through the stars to heaven. The last colour in the book is
Sunshiny Days
, which struck me as an impossibly cheerful name for a colour. When you lose a loved one, you can't imagine feeling joy again. I think this was the perfect colour to end the story with because there is great happiness waiting in the wings for Coral Glen.
On Coral's adventure she encounters witches, ghosts and other monsters. Are any of the characters within the book based upon real Scottish folklore?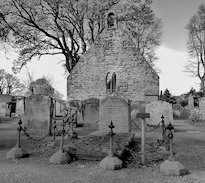 My grandparents were from Ayrshire, so I grew up hearing all sorts of tales about witches, ghosts, Covenanters, smugglers, warring clans and strange creatures. It's estimated 2,500 people were wrongly accused and executed for witchcraft in Scotland, including several hundred from Ayrshire. The famous poet, Robert Burns, was born in Ayr and wrote about witches in
Tam O'Shanter
. I'd often visit the Haunted Kirk; the setting for Burns' poem, because my great-grandmother is buried in the churchyard opposite. Perhaps the most grisly legend of all is that of Sawney Bean, who lived with his family in caves near Ballantrae. It is said he would creep up on to the highway at night and snatch victims off the road to eat.
What kind of adventures did you want to go on when you were younger?
I loved Willard Price's books when I was a kid, especially
Amazon Adventure
. When I travelled around the world in my twenties, I trekked through rain forests in Thailand, Malaysia and Australia. It was incredible to finally experience something I'd spent years dreaming about. There is no doubt in my mind reading Willard Price gave me the travel bug and sparked off a life-long love for adventure. And who knows, I may even make it to the Amazon yet.
What were your favourite books growing up?
I can't remember when my nose wasn't in a book. I consumed everything from fairy tales to coming-of-age stories by Judy Blume. I adored Joan Aitken and became obsessed with the artwork of Jan Pienkowski. I also loved the bold, bright illustrations of Annette Tison and Talus Taylor for
Barbapapa
. Firm favourites of mine were Dorothy Edwards, Astrid Lindgren, Susan Hill, Jack London, Joyce Lankester Brisley, Richard Adams and E.B. White. I adored the poems of A.A. Milne and Enid Blyton acted as rocket fuel for my imagination. My dad took a different approach, reading me Laurie Lee, Dylan Thomas and the poetry of Norman MacCaig. I remember thinking the words sounded beautiful. For me, being read to is one of life's greatest pleasures.
Any top tips for aspiring authors
Find a good writing group. Great feedback on your work from people you trust is worth its weight in gold. Go to as many author events, festivals and industry seminars as you can to learn from those who know what they're talking about. Pay attention to what agents are looking for in submissions and don't let anyone discourage you. There is no genius except for the genius of hard work.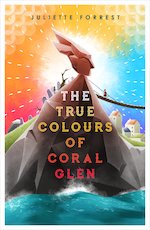 Order The True Colours of Coral Glen here
For more fabulous insights into Juliette's world, head over to her
Twitter,
or
website
.
Similar Posts
Welcome back to our author Q&As! Today we're thrilled to be welcoming Tracey Mathias to talk about her YA novel Silence is Also a Lie!

We're welcoming Lou Kuenzler, author of the Shrinking Violet, Princess Disgrace, and Bella Broomstick series. Today Lou's joining us on the Scholastic Blog to talk about her brand new book *_My Family and Other…

Author of The Switching Hour, Damaris Young, is taking part in our author Q&A this month!
All categories