The Laugh Out Loud Book Awards 2016
"Humour, I think, brings us together", Michael Rosen
The winners of the 2016 Laugh Out Loud awards have been announced!
Scholastic had a fantastic ceremony at London's Lyric Theatre on Tuesday, with CBBC presenters Sam and Mark, former Children's Laureate Michael Rosen and Horrible Histories on stage. We also invited children from the schools that had voted for their favourite funny books to enjoy the show!
Thank you to everyone who voted and helped us spread the joy of funny books, and all the shortlisted authors and illustrators for being so much fun! We've had such a wonderful time reading your hilarious books.
The winners were: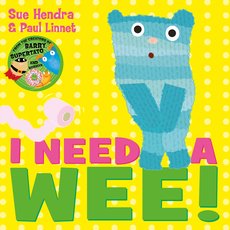 Picture Books: I Need a Wee by Sue Hendra (Author), Paul Linnet (Illustrator)
About the book: When you're a little bear, there are so many fun things you can do. You can build a sandcastle. Or ride a bike. Trouble is, Alan the bear needs a wee. Boring! He forgets it for a while. But now he urgently needs a wee.
Publisher: Simon & Schuster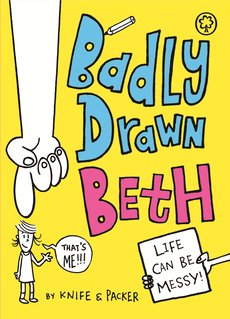 6-8 years: Badly Drawn Beth by Jem Packer (Author) and Duncan McCoshan (Illustrator)
About the book: Meet Beth – and all of her fantastically crazy family and friends – and be prepared to laugh your socks off! A hilarious new diary series from the creators of Fleabag Monkeyface.
Publisher:Orchard Books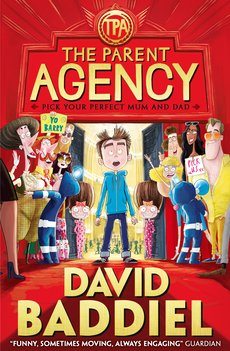 9-13 years: The Parent Agencyby David Baddiel
About the book: A brilliantly funny, gripping novel – and the bestselling hardback children's debut of 2014 – from a born storyteller, The Parent Agency is an epic wish-fulfilment adventure for every child – and for the child in everyone.
Publisher: Harper Collins Children's Books

Read on to catch the highlights of the ceremony!
Similar Posts
If you or your school has purchased digital products called Read & Respond Engage or Class Pet from Scholastic within the last few years, we'd like to advise you of a change to these services.

Primary school teacher Jonny Walker talks empathy, imagination and the power of children's books to allow us to gaze at life's complexities in great detail, but from a safe distance.

Granny, Grandpa, Nanna, Pops, Grandpa, Grandma, Gramps, Nan, Oma, Opa, Nonno and Nonna – whatever you call your beloved grandparents, here are some of our favourite books to celebrate them…
All categories