Tom Vaughan's inspiration behind A Gangster Stole My Trunks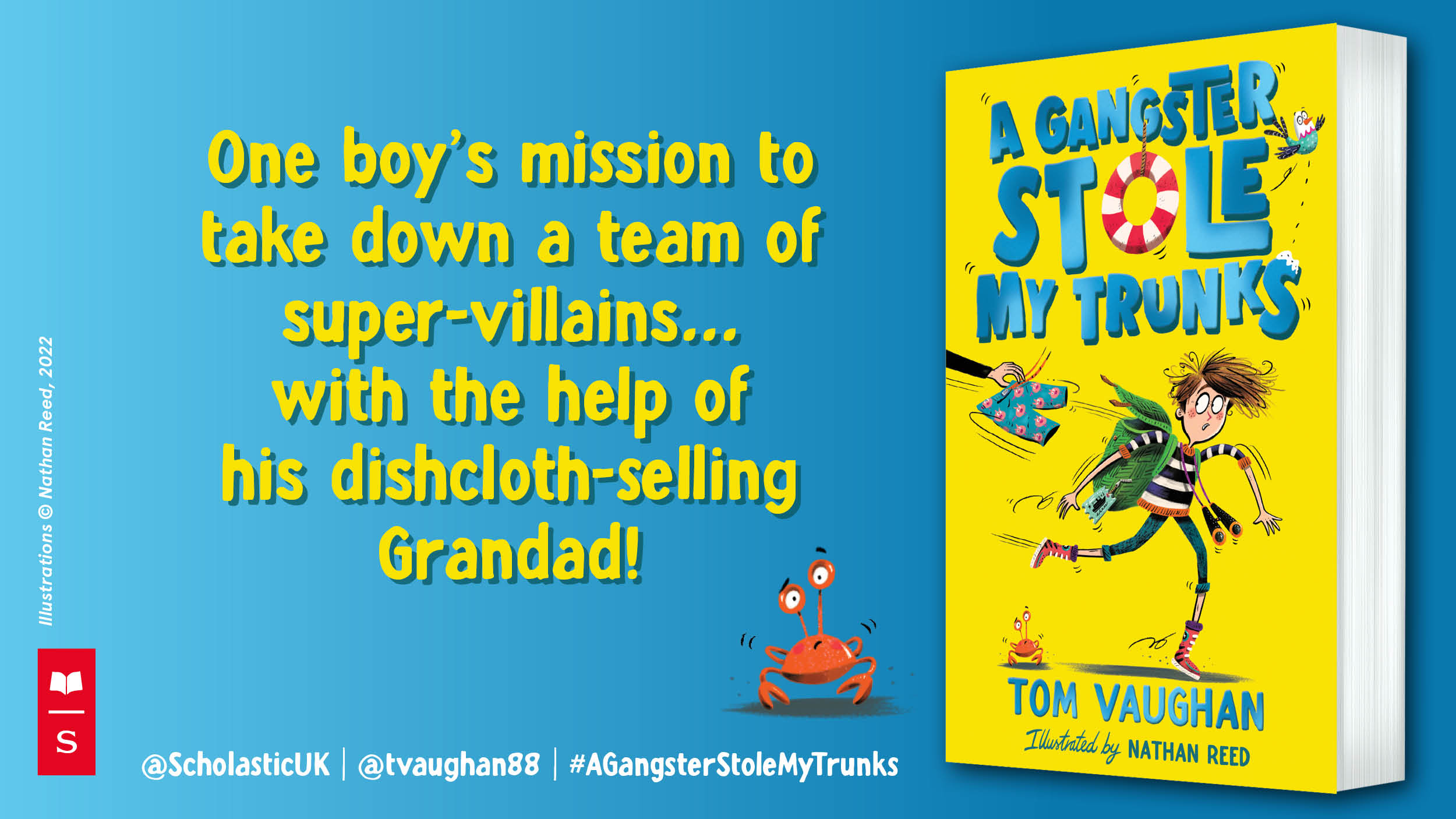 Ideas come at the strangest moments. The idea for
A Gangster Stole My Trunks
arrived when I was knee deep in custard creams.
Four years ago, my grandmother-in-law Jean moved into a dementia care home. Her Alzheimer's had become too much for her to live alone. Sashaying into the home with the same gusto as she hit wedding dancefloors, one of the first things she did was get in a whirlwind engagement with another resident, Peter. Peter loved to spin a yarn. Armed with orange cordial and a paper plate of custard creams, he'd tell me stories about working for the
RAF
on a secret operation to manipulate and weaponise the weather. He'd never told anyone else about it, he confided; only me. I nodded, swiped another custard cream and 100% didn't believe him. In a place where – heartbreakingly – 60% of the residents mistake you for their son, it can be hard to sift truth from fiction.
Then, bored one day, I Googled the supposed operation. To my surprise, not only was it real – but its dates tallied with Peter's age. Had the Alzheimer's latched on to something he'd read and taken ownership? Or was Peter genuinely confiding his role in a top-secret government mission to me? I had to know. Sadly, I never did; the Alzheimer's took Peter before I could ask him more questions, and before his wedding to Jean.
But, thanks to Peter, the kernel of an idea was born. I began to think of all the secrets grandparents might have up their sleeves. What if a grandfather – let's call him Gramp – finally decided to reveal his special-ops background, like Peter did to me? And what if, frustratingly, everybody dismissed it as the ramblings of an old man? Everybody, that is, except for his grandson, who we'll call Jesse. What if the two of them were inadvertently launched into one last mysterious mission, full of clues locked away in Gramp's past? And what if the Gramp's closely guarded dementia diagnosis meant Jesse had to step into his shoes to solve the mystery?
Throw in the setting of a rusty old cruise liner, a trip to the Norwegian fjords, a whacky cast of crooks from Gramp's mysterious past, a devious plot, a sprinkling of murder, a death-trap water flume and a happy-sad story of grandson-and-grandad getting to know each other before it is too late, and
A Gangster Stole My Trunks
was born.
I wrote it feverishly during lockdown, when Jean – like so many others in her care home – was cocooned from the outside world, including her daughters and grandchildren. Mercifully, she survived 2020 and 2021. It seemed somehow symbolic that, mere days after I filed my copy-edit, Jean passed away, with her daughters by her bedside, and we were able to send her off in style at a packed funeral.
A Gangster Stole My Trunks
might be packed with
OTT
characters and lots of silliness, but I never lost sight of Jean and Peter while writing it. And the story of dementia – and of the importance of finding the real person beneath the disease – underpins the whole book.
Similar Posts
Go behind the scenes of the brand new major series, Future Hero. Find out about inspiration for the fantasy world – plus what we can expect from the rest of the series!

Tom Vaughan tells us all about his new book, BIN BOY , a story of friendship, pizza, fizzy drinks, a volcano secret-lair, a platinum-toothed crocodile… & a superhero sensation! Illustrated by Emma McCann.

Lisa Thompson, author of superstar bestseller The Goldfish Boy, is sharing her 5 favourite children's books from your January Book Club. Read on to find fantastic new fiction and an all-time classic!
All categories