Top 50 places to find
FREE

teaching resources

Originally published in August 2019, we've re-visited this post to include some updates in light of widespread COVID-19 school closures.
Free teaching and learning resources are a great tool for saving both time and money in your classroom whilst keeping children engaged with fun and diverse activities linking to the curriculum. Collaboroo have searched the internet for some of the most diverse and engaging free teaching resources out there online. So here goes…
Resource Bank
Of course! We don't want to show off but we have some great teaching resources and ideas here on Scholastic Resource Bank across all of the Primary curriculum subjects and

EYFS

areas. While a membership is required for our entire range of resources, we make as much as possible free to download!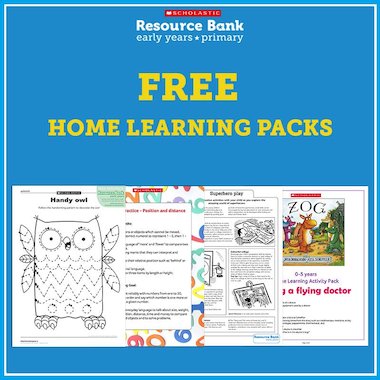 Free Maths Resources
Primary Maths Resources on Resource Bank
NRich Maths project is created by Cambridge University and features Maths resources to enrich learning, including games and activities.


STEM

Learning Maths resources consists of visual resources, activities and games designed to support the new curriculum. They are conveniently organised by topic and year groups.

The National Centre for Excellence in the Teaching of Mathematics provides Primary assessment materials for each Primary year group to help teachers to make a judgement on which pupils have acquired mastery. They include questions, tasks and activities mapped against key topics of the Primary curriculum.

Free English and Literacy Resources
Primary Literacy Resources on Resource Bank
Free Cross-Curricular Teaching Resources
The Film Space has a range of interactive film based content available for download with resource activity sheets for primary aged children. It includes popular films such as 'Wallace and Gromit', 'How to Train your Dragon' and 'Cloudy with a chance of meatballs' .

Premier League Primary Stars aims to inspire primary children in everything from English and Maths to teamwork and sport. Their free curriculum linked resources for schools include PE resources with some fun games to play,

PSHE

resources covering challenging topics such as resilience and diversity.

Free Science Teaching Resources
Primary Science Resources on Resource Bank
Free Environment Teaching Resources
Young People's Trust for the Environment have arrange of learning resources for teachers about the environment and sustainability including lesson plans for Rain forests, local environment, sustainable development, fair trade food and food waste.

Free Geography Resources
Primary Geography Resources on Resource Bank
National Geographic have a well thought out range of classroom materials organised in a modular system with activities, lessons and units of themed lessons.

Ordnance Survey have education resources for teaching geography including interactive games, quizzes, challenges, downloadable worksheets, video guides and tests.

Global Ocean have an education pack for teachers which will inspire children to join the fight against plastic pollution. It includes fun activities for the classroom, easy to follow ideas for reducing plastic footprint and curriculum links for lesson planning.

Free History Teaching Resources
Primary History Resources on Resource Bank
Free Art Resources
Primary Art Resources on Resource Bank
National Gallery of Art offers a variety of resources and programs to teachers to foster understanding and a lifelong connection to art.

Free Computing Teaching Resources
Primary Computing Resources on Resource Bank
PSHE

/Citizenship Teaching Resources

PSHE

Resources on Resource Bank
Charities with Free Teaching Resources
EYFS

Teaching Resources on Resource Bank
Similar Posts
In this guest post, Sophie Lawes, Education Officer at the Royal British Legion reflects on how fiction can be used to support your teaching of remembrance.

Engaging and educational school trip ideas for Primary and Early Years this autumn term.

3rd September 2019 will mark the 80th anniversary of the start of World War II, and events are being held across the country to commemorate this significant period in history.
All categories