Why #KindnessMatters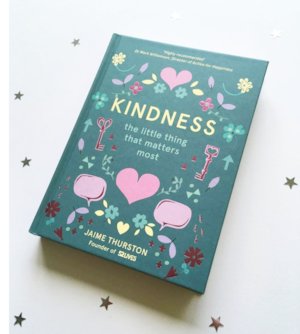 Kindness
is a heartwarming and practical guide to living kindly. This inspiring book suggests 52 simple actions that you can do every day to spread kindness, in the voices of people who've been helped by the author's charity, 52 Lives.
From donating old toys to volunteering to simply smiling at someone, there are lots of little things that we can do every day to be kinder to people and to help those in need. This book is perfect for teens (or even adults!) who want to help but don't know where to start.
We love Jaime Thurston's book here at Scholastic, so a couple of us were inspired to carry out our own acts of kindness in and around Scholastic HQ!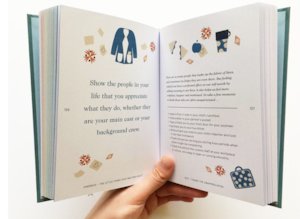 Using the book to guide us, we spent the day helping other people and being kind to others – hopefully we made at least a small amount of difference to someone's day!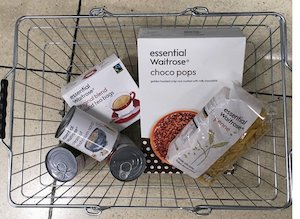 First of all we went to a supermarket to buy some food to donate to a local food bank. A lot of people rely on food banks to keep themselves and their children fed, so the work that local food banks do can be crucial to those in need.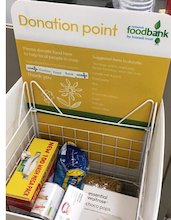 We made sure to donate long-life food such as pasta, tins of soup and tea bags. It was very easy to find our local donation point, and thanks to Kindness, we'll be using it more often.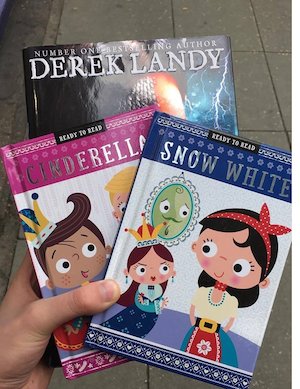 Once again following the guidance of Kindness by Jaime Thurston, we found a local charity shop that was accepting donations. We had a few unwanted books lying around, so decided to donate them to help a worthy charity. Plus, hopefully we can spread a love of reading to whoever decides to buy these books from the charity shop. If you have any unwanted clothes, books, films, etc. lying around at home, use them to help people in need by donating to a charity shop. Kindness also gives advice on how and where to donate other items such as electronic gadgets so you can really make a difference.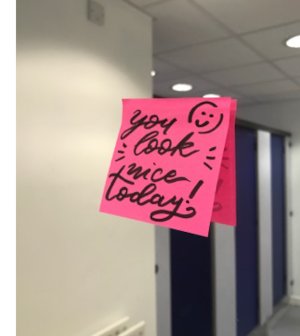 Another really simple idea from the book that we loved was to leave a note of appreciation for someone. We decided to spread the love office-wide by leaving a little note on the bathroom mirror. Hopefully we brightened someone's day!
It felt great to carry out acts of kindness in our office and in the community – and it's easy for you to do too! Sometimes it can be difficult to know how to help or where to start, which is where the new Kindness book comes in very handy. It's full of plenty of inspiration to help you be as kind as you can be. Find out more about Kindness
here
.
At Scholastic, we want to help you inspire readers. Children who read succeed, and your Scholastic Book Club or Book Fair can improve a child's life chances forever. Find out more about our free books scheme
here
.
Similar Posts
Lisa Thompson, author of superstar bestseller The Goldfish Boy, is sharing her 5 favourite children's books from your January Book Club. Read on to find fantastic new fiction and an all-time classic!

Welcome back to our author Q&As! Today we're welcoming Bali Rai.

Welcome back to our author Q&As! This month we're welcoming Alexandra Sheppard.
All categories