12 days of Christmas gift guides: 12 boredom busters

We're on a mission to make your Christmas shopping as stress-free as possible! For the next twelve days, we'll be sharing a gift guide each day – so you're guaranteed to find the perfect book for every little reader, regardless of their age, reading level or interest.
You'll be able to get 20% off every book in that day's gift guide, but for one day only – so make sure you don't miss out! We'll also be giving away one top pick on Facebook and Twitter each day too, so head over now to enter.
Next up, we're looking at 12 brilliant books guaranteed to keep them busy and keep you sane. These are educational as well, but don't worry – we won't tell them if you don't.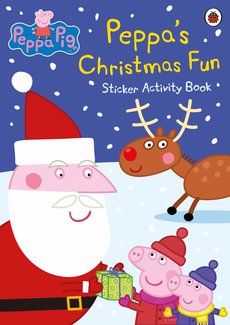 1. Peppa's Christmas Fun Sticker Activity Book
Because no Christmas is complete without Peppa! Keep the littlest readers thinking and having fun with Peppa's Christmas activity book.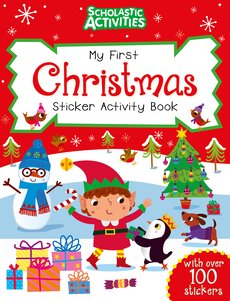 2. My First Christmas Sticker Activity Book
Another one for your youngest readers, this contains lovely seasonal activities, plus 100 colourful stickers to get them excited. Full of simple ideas to explore the best bits of Christmas.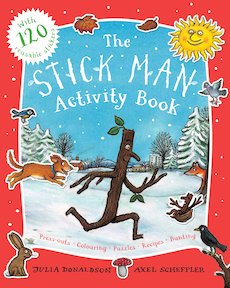 3. The Stick Man Activity Book
Stickers, press-out puppets, play scenes, postcards, a memory card game, bunting, recipes, carols… Stick Man's done us proud. Put the animation on, read the book together, and then leave this in their stockings!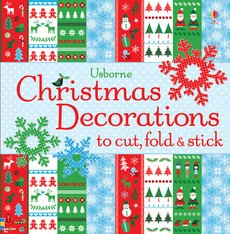 4. Christmas Decorations to Cut, Fold and Stick
Why spend your precious festive funds on decorations? It's way more fun to get crafty and make your own with your kids. Including 100 paper sheets and all the templates you need, this set will help you make six types of decoration, from paper chains to angels.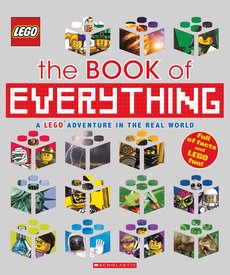 5. LEGO®: The Book of Everything
This is such a great way to keep them engaged and learning over the holiday period – it's a unique reference book, filled with facts plus modelled LEGO® artwork, covering everything from science to popular culture.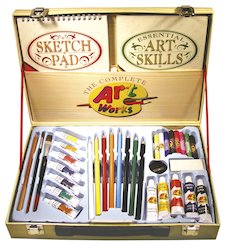 Always a favourite at this time of year, this art box has everything they could possibly need. There are cool sketching tools and a skills manual full of handy tips, oil pastels, poster paints, pencils, watercolours and brushes. The perfect present for creative kids!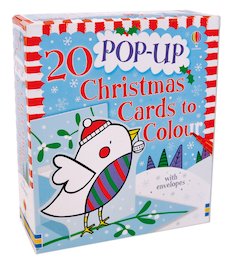 7. 20 Pop-Up Christmas Cards to Colour
This is one to buy now, so they can give out their personalized Christmas cards to their friends before the big day! With twenty cards in ten designs to complete with colour and glitter, this is everything you need for fun-filled arts and crafts afternoon.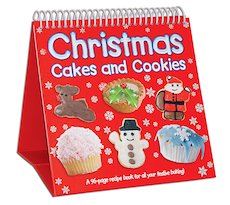 8. Christmas Cakes and Cookies
Take advantage of the extra time at Christmas and spend some time baking with this flip-over feast of festive treats! All the classic treats – Yule logs, Christmas cake, mince pies – plus dozens of exciting new ideas.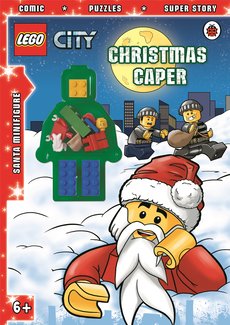 9. LEGO® CITY™: Christmas Caper Activity Book
If you've got any little LEGO® fans in your household, this is a great way to stay entertained in the holidays. This book includes activities, puzzles, comics, a festive story and a free mini-figure.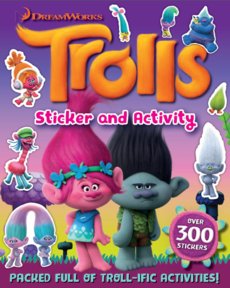 10. Trolls Sticker and Activity Book
If you and your kids have fallen in love with the new Trolls movie, make the experience last longer with this brand-new sticker and activity book inspired by the film.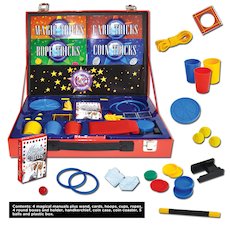 11. Magic Briefcase
Any budding magicians in the family? Get this bumper box stuffed with equipment and tricks to try, and discover the secrets of history's greatest magicians at the same time. The ideal activity for the after-lunch lull.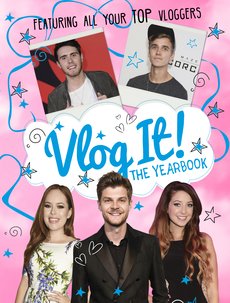 The perfect gift for teens, this full-colour yearbook features all the biggest names with scrapbook pages, fill-ins, activities and vlogging ideas. Plus, it's ordered season-by-season, so it'll keep them inspired all year.
If you're reading this on 4th December, add any of these books to your basket and your 20% discount will be automatically applied!
Make your Christmas shopping mean that little bit more and help us #GiveABook back to schools this year. By buying your books from us, you'll be helping to expand your children's school library, as you get 20% of your order back in free books for any school or nursery of your choice. If you're looking for some present inspiration, take a look at our Christmas Gift Guide 2016 – it's packed with the latest releases, ultimate classics and perfect Christmas stories to share over the festive season.
We'd love it if you'd help us spread the word so we can give even more free books to your school! Join the conversation on Twitter, Facebook and Instagram#GiveABook and tell us which books you'll be sharing this festive season. We'll be picking our three favourite suggestions and donating a book-laden sack worth £50 to the school or nursery of your choice, so it's time to get sharing!
Similar Posts
Easter is almost here and with it, the long Easter holidays. If you're looking to fill their Easter baskets with books rather than chocolate this year, we've rounded up our favourite Easter-themed books and activities. We…

We think the books we publish are rather brilliant, but it's always nice when someone else agrees – if you're stuck for last-minute gift ideas or need some new reading material for the new year, we've rounded up six rave…

In Dr Kornel Kossuth's fourth post for us as he continues on in his challenge to promote reading for pleasure during the school day, he discusses holiday reading, and why it's important to take the time to read with your…
All categories