12 days of Christmas gift guides: Scholastic's 12 books of the year

We're on a mission to make your Christmas shopping as stress-free as possible! For the next twelve days, we'll be sharing a gift guide each day – so you're guaranteed to find the perfect book for every little reader, regardless of their age, reading level or interest.
You'll be able to get 20% off every book in that day's gift guide, but for one day only – so make sure you don't miss out! We'll also be giving away one top pick on Facebook and Twitter each day too, so head over now to enter.
This year was a mighty one for publishing, stuffed with new books from some of the biggest authors in children's fiction. We've rounded up our books of 2016 here, and we would love to hear your nominations for best book for 2016. Join the debate on Facebook and Twitter!
Picture books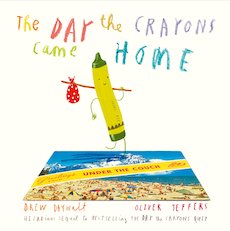 1. The Day the Crayons Came Home
The Day the Crayons Quit is a very clever, child-pleasing imagining of what your crayon set might do, were it alive and feeling militant! In the sequel, Duncan's lost crayons come home to roost! Another triumph.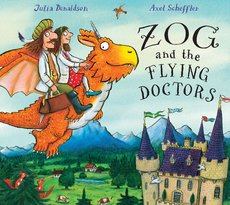 Telling the story of what happened to Zog, Pearl and Gadabout once they started their career as flying doctors, this is a wonderful new story from the King and Queen of picture books.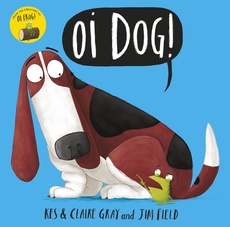 3. Oi Dog
Picking up literally where Oi Frog finished (frog under dog), we find our frog rebelling with hilarious consequences (and rhymes).
Middle Grade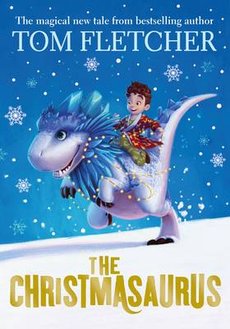 A big-hearted Christmas Eve adventure bursting with snow, singing elves, flying reindeer and a very special dinosaur. The perfect bedtime story.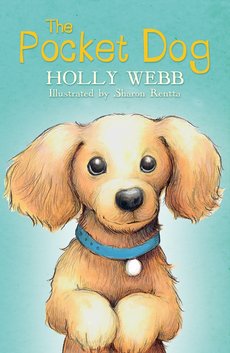 The latest book from beloved author Holly Webb – if your kids are a fan of her cuddly animal stories, they'll fall in love with Frank the dachshund puppy.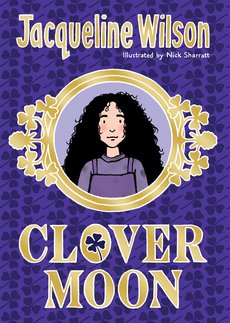 6. Clover Moon
Hetty Feather fans everywhere breathed a sigh of relief when Jacqueline Wilson returned to Victorian London with Clover Moon. If your kids haven't read it yet, Clover is a true-to-form plucky Jacky heroine!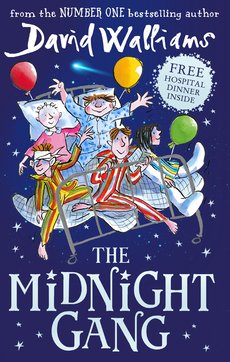 The book they waited all year for, from the most popular author in children's fiction. The brand new Walliams hardback – free hospital dinner NOT included!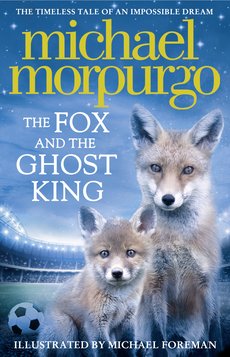 A wonderful new book from the king of storytellers, this really has everything – from Leicester City's Premiership win to Richard III's burial. Get the paperback exclusive in our November Book Club now.
Older and teen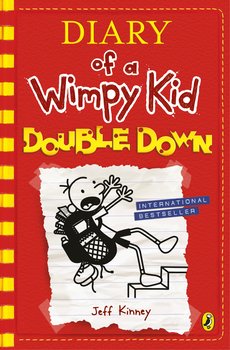 9. Diary of a Wimpy Kid #11: Double Down
New from Jeff Kinney's blockbusting series! Today: Yawnsville. Tomorrow: Hollywood! Say hello to Greg Heffley, hotshot movie maker…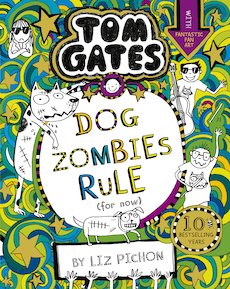 10. Tom Gates #11: DogZombies Rule (For Now)
The latest barking mad cartoon diary from Tom's AMAZING series. Forget zombies. Tom totally rules! But why just take our word for it? Tom wants to PROVE that he's king.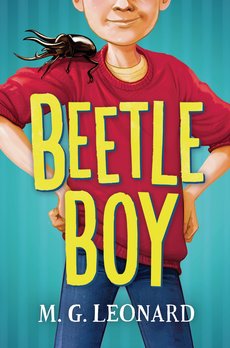 11. Beetle Boy
This is one of our favourite adventure stories of the year! Filled with amazing science, and perfect for fans of Roald Dahl or The Last Wild, it's gathered legions of fans in just a few months.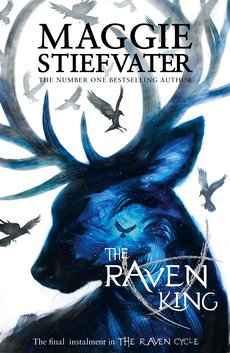 12. The Raven King
The brilliantly epic finale to The Raven Cycle, there was no way we could leave this one off our list. Love. Death. Magic. Oh, and doesn't that gorgeous cover just make you want to swoon?
If you're reading this on 10th December, add any of these books to your basket and your 20% discount will be automatically applied!
Make your Christmas shopping mean that little bit more and help us #GiveABook back to schools this year. By buying your books from us, you'll be helping to expand your children's school library, as you get 20% of your order back in free books for any school or nursery of your choice. If you're looking for some present inspiration, take a look at our Christmas Gift Guide 2016 – it's packed with the latest releases, ultimate classics and perfect Christmas stories to share over the festive season.
We'd love it if you'd help us spread the word so we can give even more free books to your school! Join the conversation on Twitter, Facebook and Instagram#GiveABook and tell us which books you'll be sharing this festive season. We'll be picking our three favourite suggestions and donating a book-laden sack worth £50 to the school or nursery of your choice, so it's time to get sharing!
Similar Posts
We think the books we publish are rather brilliant, but it's always nice when someone else agrees – if you're stuck for last-minute gift ideas or need some new reading material for the new year, we've rounded up six rave…

Granny, Grandpa, Nanna, Pops, Grandpa, Grandma, Gramps, Nan, Oma, Opa, Nonno and Nonna – whatever you call your beloved grandparents, here are some of our favourite books to celebrate them…

"A key ingredient in building a culture of peace is education." – Ambassador A. K. Chowdhury, Former UN Under-Secretary-General & High Representative and former head of UNICEF
All categories