Get ready for our May Book Club!
It's nearly time for the start of a new Book Club, and we've got a cracking one coming up for you in May – for a sneak peek, check out five of our top picks below and read on to find out what running a Book Club can do for your school!
Whether you're a teacher or a parent, there are lots of reasons why Scholastic Book Clubs can benefit your children. Six times a year, we reveal a brand new selection of brilliant children's books, specially chosen by our expert editors for their suitability for your children. Each Book Club is split into three different sections – Mini, for children aged 0 – 7 years, XD for children aged 7 – 11 years, and Teen, for children aged 11 and over – so there's definitely something to suit everyone.
As well as helping to promote a lifelong love of reading, every single order will result in free books for your school. For every £1 a parent spends, we'll donate 20p back in free books to your (/your child's) school.
For every school order over £10
Mini (0-7 years)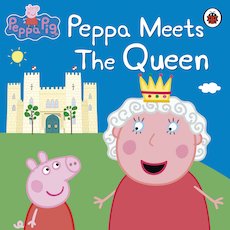 Peppa Meets the Queen
If they're crazy about Peppa, put this one on your list. What happens when a very bossy little pig meets the Queen of England?!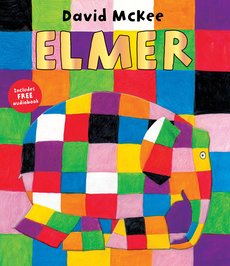 Elmer by David McKee
We couldn't resist sneaking an old classic in – especially not when it's World Elmer Day on 28th May! Share the first book in the wonderful Elmer series with your children for the amazing price of just £2.99 in this club.
XD (7-11 years)
Jamie Johnson: The Kick Off by Dan Freedman
Perfect for any young football fans, follow Jamie as he trains his way to football fame – but after he wrecks his chances at trials, does he still have a chance at becoming Highwood School's star football player?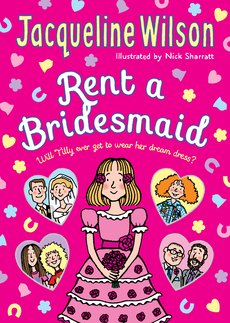 Rent A Bridesmaid by Jacqueline Wilson
Get ready for another instant classic from Jacqueline Wilson – Tilly is desperate to be a bridesmaid, and she can't believe it when her best friend gets to be one first. The one wedding she really wants to attend is her own mum and dad's, but when that looks unlikely, Tilly puts her bridesmaid services up for hire…

Teen (11 +)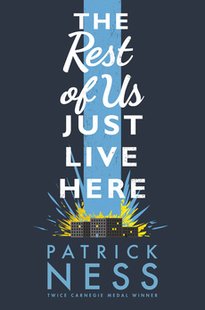 The Rest of Us Just Live Here by Patrick Ness
This book has just made the Carnegie shortlist – meaning Patrick Ness could be about to win the award for the third time! Find out what all the fuss is about with this beautiful book, on finding the extraordinary in your ordinary life.
Similar Posts
World Poetry Day is a day for celebrating the fantastic poets writing today, and for promoting poetry to a new generation. With that in mind, we've come up with five ways you can get children engaged with poems – read on…

Michael Rosen, children's novelist, poet and former Children's Laureate, announced the Shortlist for the inaugural Laugh out Loud Awards ("The Lollies") today – a set of awards created to celebrate the funniest books in…

After months of deliberation by our esteemed judges, we're delighted to announce the shortlist for the inaugural Laugh out Loud Awards ("The Lollies")!
All categories