Hello, Mr Dodo!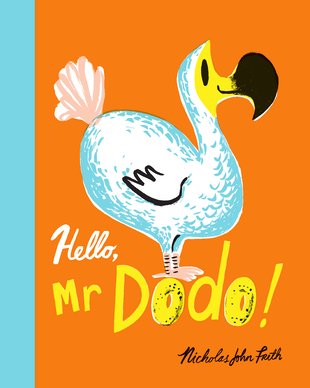 On 6th September, illustrator Nicholas John Frith won the inaugural Klaus Flugge Prize for the most exciting newcomer in children's picture book illustration, for his book Hector and Hummingbird. A tale of an unlikely friendship between a noisy hummingbird and a bear who just wants to find some peace and quiet, it's a book we feel privileged to have published.
To celebrate Nicholas' win, we wanted to give you a sneak peek of his newest book – Hello, Mr Dodo!
Martha is cuckoo about birds, and goes birdspotting in her garden every day. One day she spots a real, live dodo, and the two become great friends. Martha wants to keep him secret, to protect him. But it's not easy keeping secrets, and she must do some very quick thinking when she accidentally lets her secret slip.
Hello, Mr Dodo is a unique, captivating picture book about friendship, doughnuts, birdspotting and secrets, illustrated in glowing, retro colours – take a look below for an inside look at inner pages!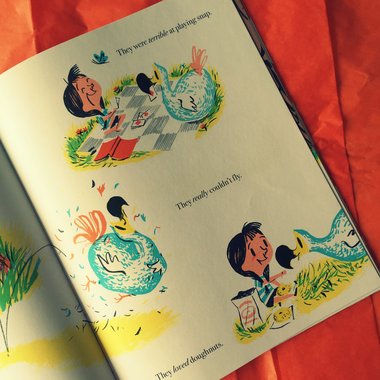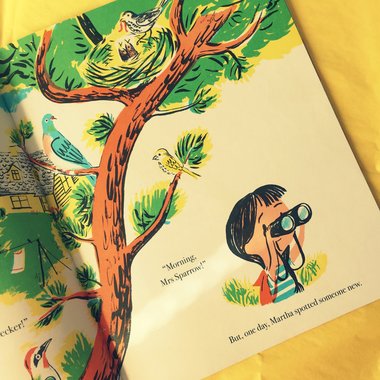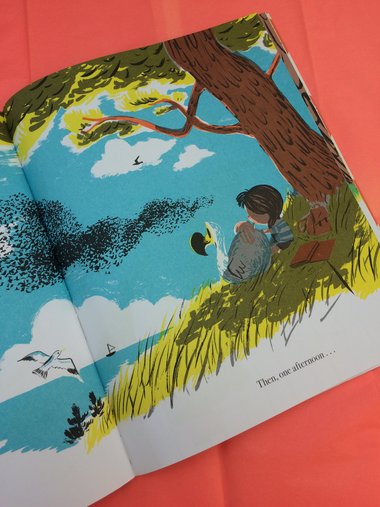 The Klaus Flugge Prize was created by Andersen Press earlier this year to mark 40 years since Klaus Flugge founded the publishing house. The judges included children's laureate Chris Riddell, illustrator Tony Ross and professor Martin Salisbury of the Cambridge School of Art. The chair of judges was Julia Eccleshare, children's book editor of the Guardian. Find out more about the prize here.
Similar Posts
Every Book Club, our experts pick out the books we think you'll really love and include them at a special price – they could be well-established classics loved for generations, or more modern reads that have acquired…

Every time we launch a new Book Club, we like to pick out some of our very favourite books. It's never easy – we're talking a lot of great books here – but to get you started, here are nine books we're especially excited…

When your half-term plans of BBQs and beaches have been scuppered by the weather, it's always good to have some kind of back-up on hand. Read on for free downloadable activities that will not only keep kids entertained…
All categories