Rainy day fun!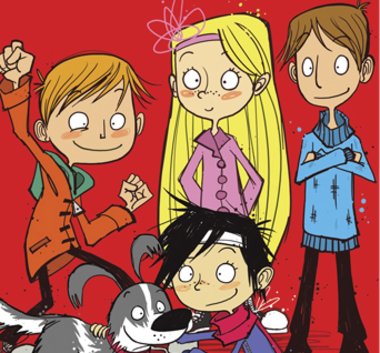 When your half-term plans of BBQs and beaches have been scuppered by the weather, it's always good to have some kind of back-up on hand. Read on for free downloadable activities that will not only keep kids entertained inside when they can't go outside, but also help support the learning process during the school holidays.
To find your free activities, click the link below each description and it'll take you to the book page – just scroll down to the bottom and click 'free stuff'!
Similar Posts
Every Book Club, our experts pick out the books we think you'll really love and include them at a special price – they could be well-established classics loved for generations, or more modern reads that have acquired…

Every time we launch a new Book Club, we like to pick out some of our very favourite books. It's never easy – we're talking a lot of great books here – but to get you started, here are nine books we're especially excited…

As of September 2016, put your Scholastic Rewards towards books and resources from our current leaflets, Schools Catalogue, or online shop – AND brand-new educational books and resources.
All categories